Owners, Managers, and Receptionists can withdraw petty cash from the register report
1. Select the Register icon in the top right of your salon calendar.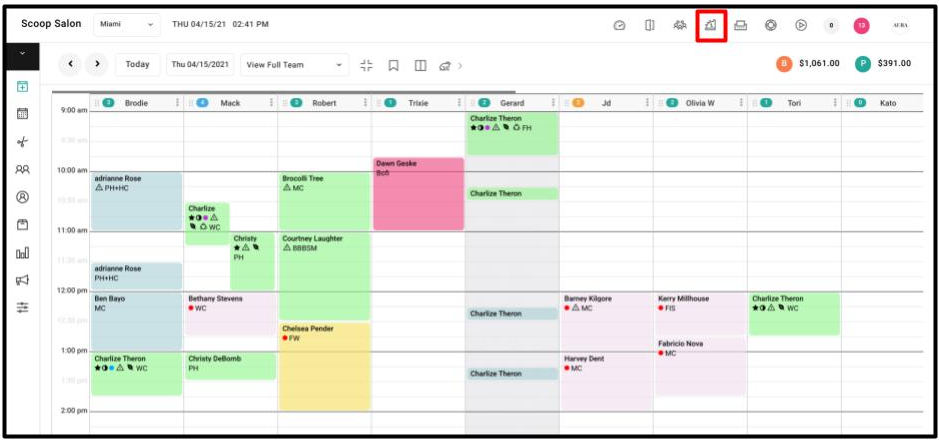 2. Locate the Petty Cash section of the register report and select the green + button next to Petty Cash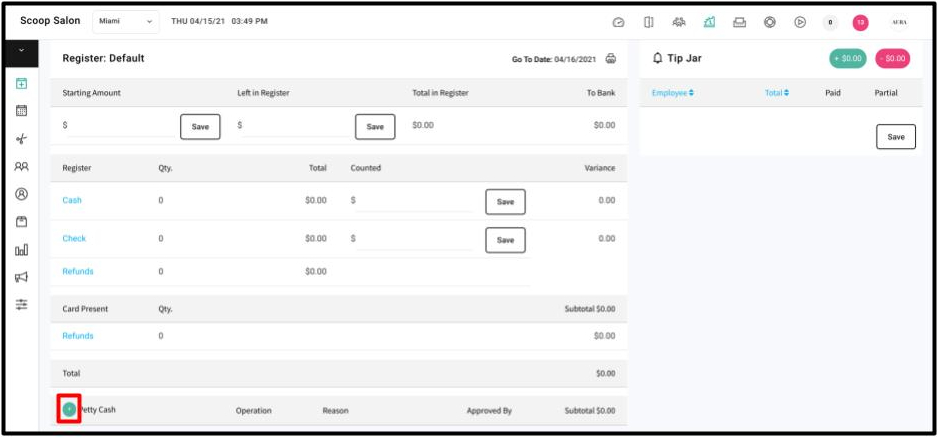 3. Enter the dollar amount of the petty cash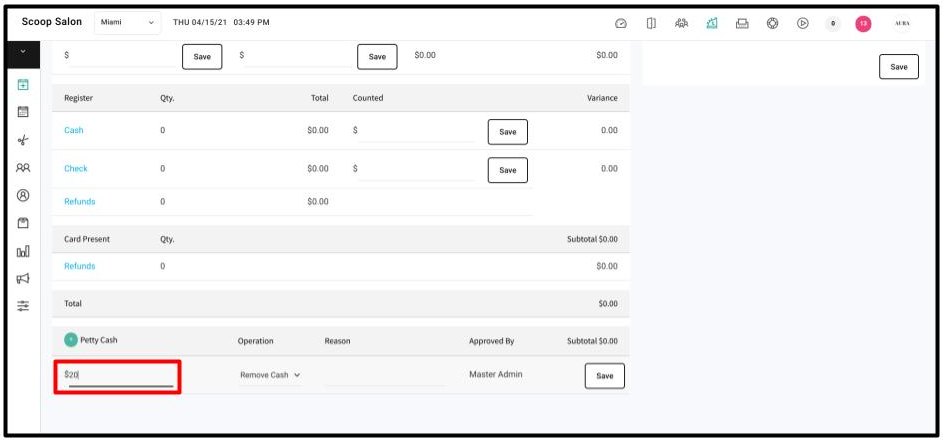 4. Select whether the Petty Cash is being removed by selecting Remove Cash, or being added by selecting Add Cash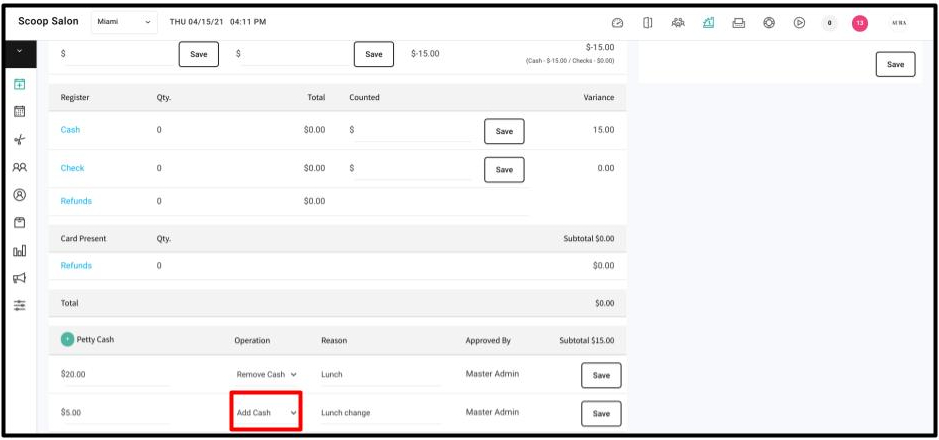 4. Enter reason for the petty cash in the Reason Field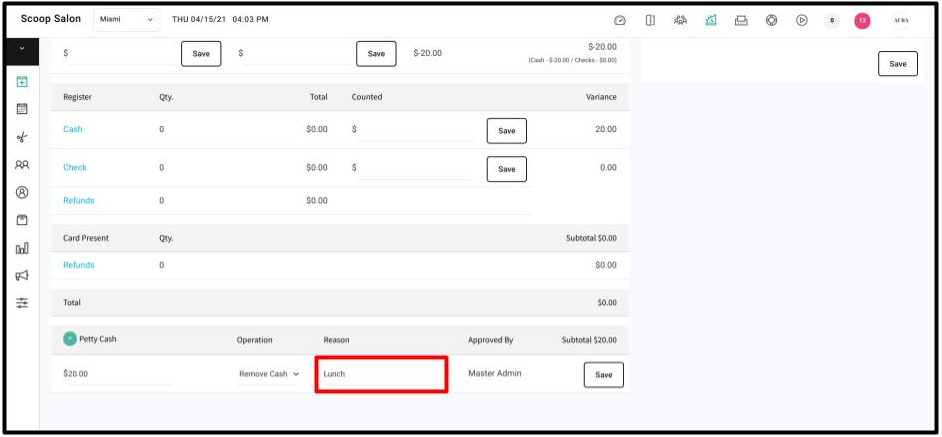 5. Click Save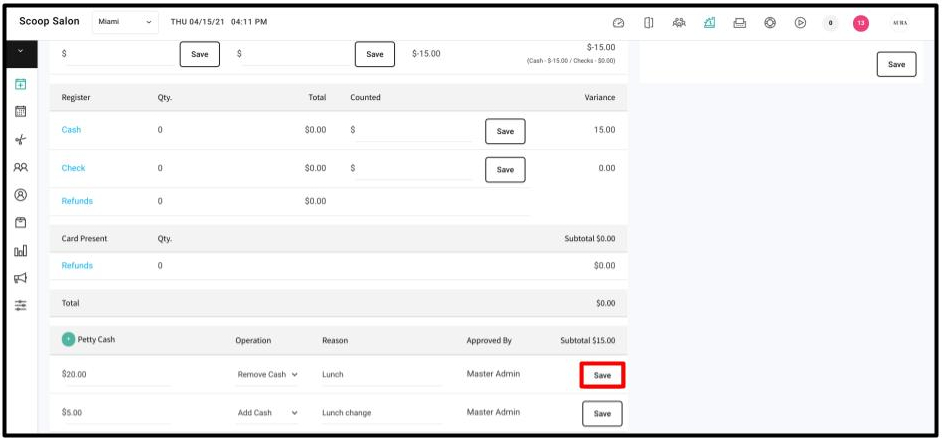 **NOTE** Petty Cash deductions should not be manually deducted from the Counted column. Any amount added into petty cash is shown in the Variance column and is automatically deducted from the Total in Register.