Please note that this process may vary per Android phone. Android phone manufacturers can customize their software. This example is from a Samsung Galaxy.
1. Go to [Salon Code].aurasalonware.com using Google Chrome on the mobile device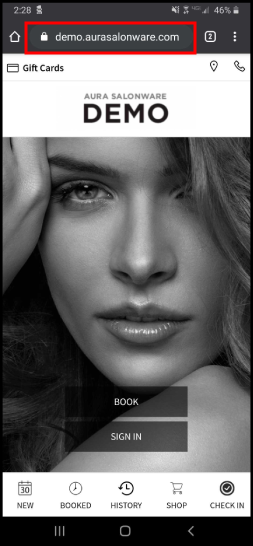 2. Tap the three dots in the top, right corner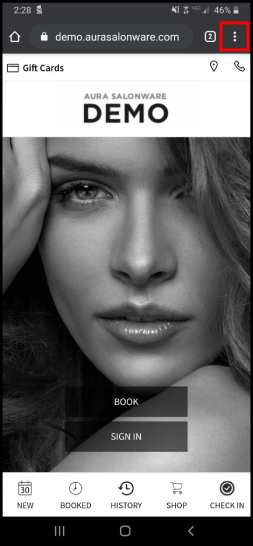 3. Select "Add to Home Screen"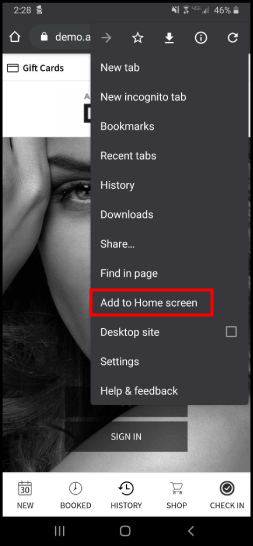 4. Select "Add"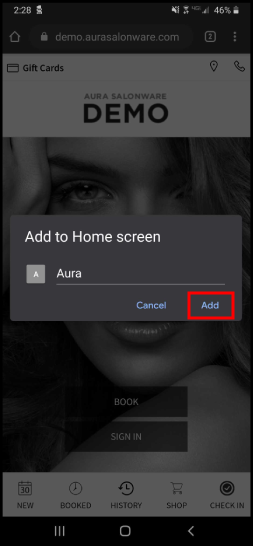 AURA is added to the home screen: