Clients may share their referral code with potential new clients. The new and existing client will receive a discount for the referral if a referral award is set in Salon Settings > Misc. The new client will receive the discount applied to their first service. The existing client will get a credit added to their account after the new client pays for their first visit.

Section 1. Finding the code in the Client App
1. Navigate to [Salon Code].aurasalonware.com and select Sign In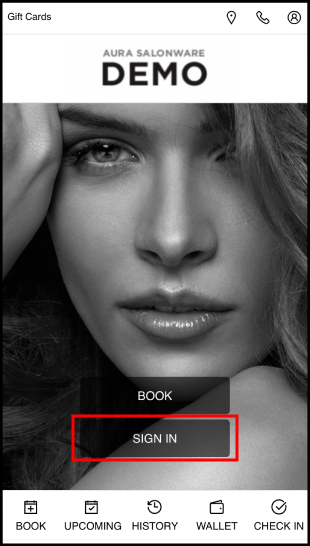 2. Enter the Email or Phone Number, as well as the Password, and select Sign In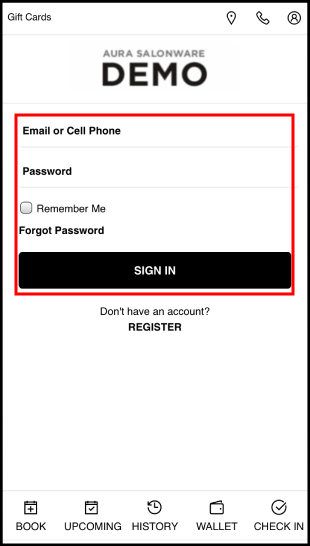 3. Select Wallet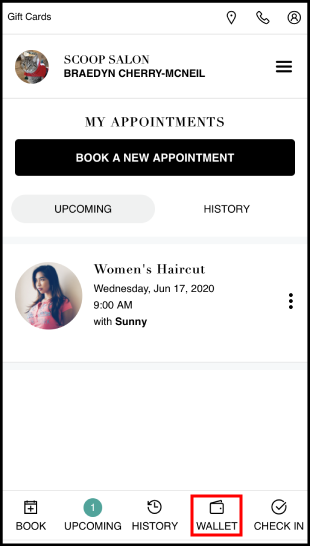 4. The Referal Code is displayed. Tap to copy the code. Once copied, clients can send the code via text, email or any other preferred method.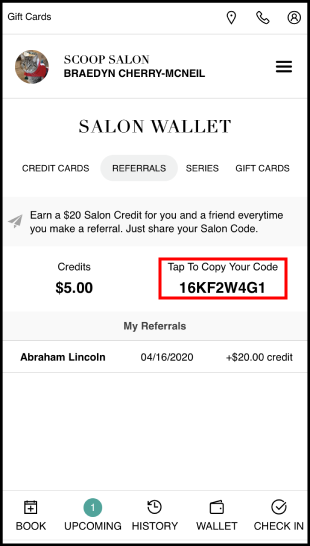 Section 2. New Guest Redeems Referral Credit
Note: The new guest must check out through the Client App. to apply the referral discount toward their first service.
1. An employee marks the ticket as Ready to Pay
2. Select the pink "Check Out" option in the Client App.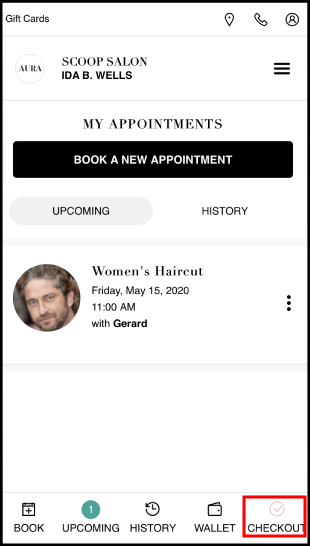 3. Select "Have a Referral Code?"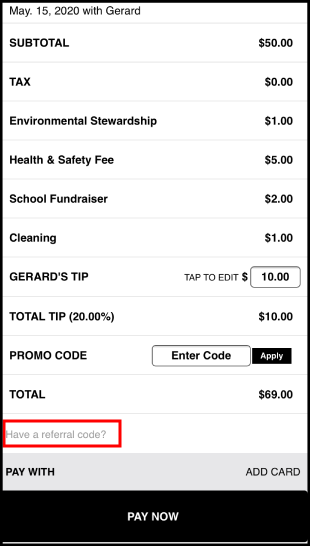 4. Enter or paste the code and select "Apply"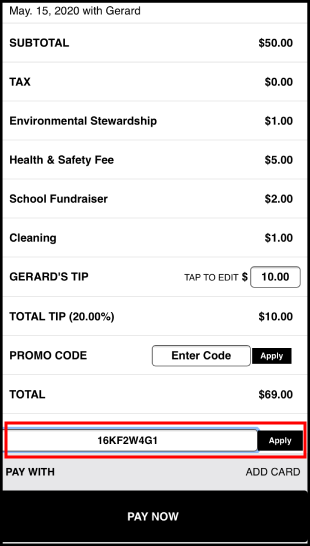 4. The credit is applied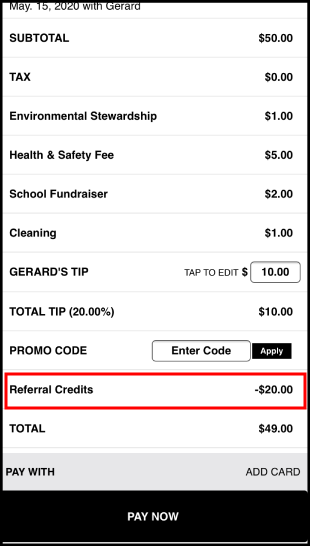 5. Payment may be processed in the Client App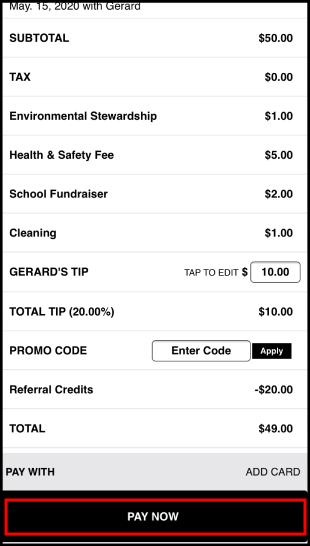 Or in the Salon-Side App, where credit is also displayed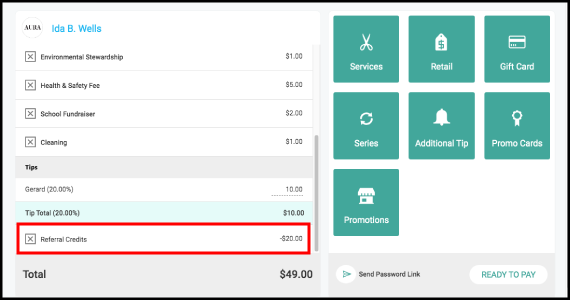 Section 3. Viewing Existing Referral Credit
1. In the Client App, navigate to Wallet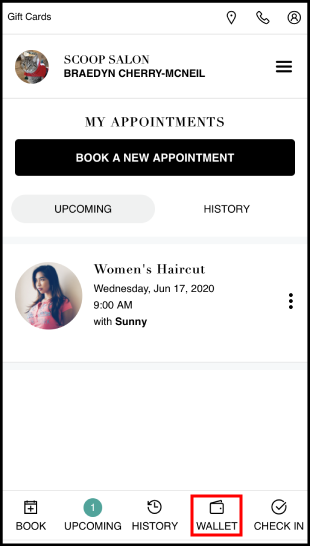 2. Existing referral credit is displayed
3. On the Salon-side App, navigate to the Client's Profile and select Referrals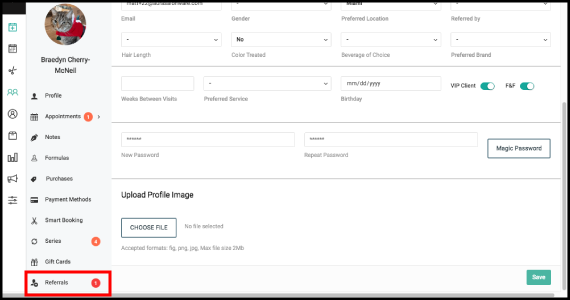 4. Existing referral credit is displayed
Section 4. Redeeming Referral Credit As Existing Client
Referral Credits must be applied to the ticket in the Salon-Side App
1. If the client has a credit on their account, it will display as a line item on the open ticket screen.
2. Enter the amount of credit to be redeemed under the "Cost" column