Learn how to set up Social Buddy and how to view your salon appointment reviews
Click here for the video.
Once Managers and Owners enable Social Buddy, clients receive an SMS asking for them to leave a review internally, within AURA. If the client leaves a review of 4 or 5 stars they are prompted to leave that same review on Google or Facebook. If the client leaves a review of 1, 2 or 3 stars, they see the custom message. The Review SMS replaces the Thank You SMS for businesses that have it enabled


Social Buddy Settings
1. Ensure you are logged into an Owner or Manager level account
2. Select Marketing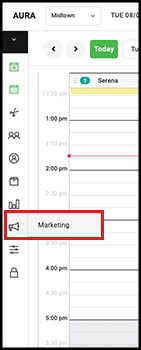 3. Select Text Notifications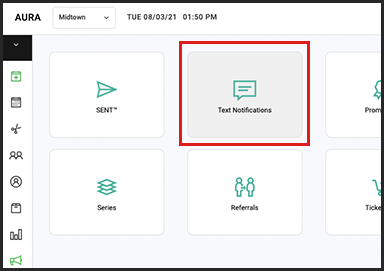 4. Select Auto-Notificatios

5. Select Settings

6.
a. Select the checkbox adjacent to Social Buddy Settings to turn it on
b. input the link to leave reviews on Facebook and Google
c. Enter the message for a 1, 2, or 3 star review. Emails and URLs that are entered will be linked to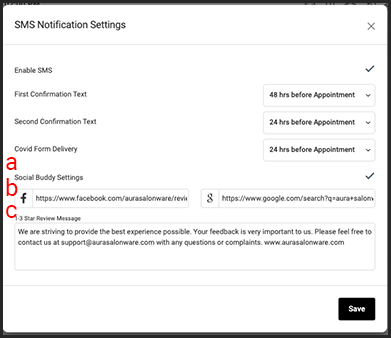 How It Works
1. After the client has paid for their visit, they will get a text that looks like this. This text is not customizable and is in lieu of the Thank You SMS if your business has the Thank You SMS enabled

2. Once they select the link, they are presented with this review form. The review is linked to their appointment but they are not required to sign into an account for access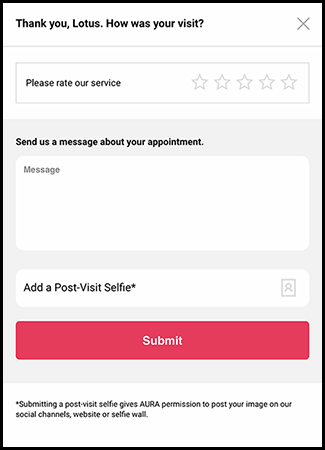 3. A client who leaves a 1 to 3 star review sees the custom message input into Social Buddy's settings, once they've selected to submit their feedback. Emails and URLs can be placed into the 1-3 star review message and are clickable by the client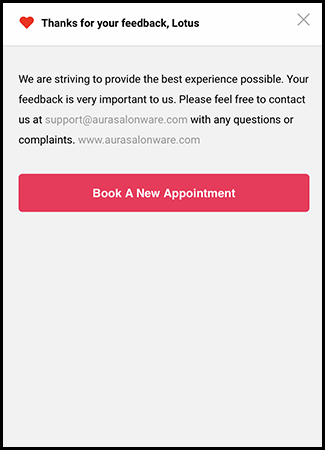 4. A client who leaves a 4 or 5 star review is prompted to leave that same review on Facebook or Google