Owners and Managers can access the New Clients report.
1. Go to Reports in the drop-down menu on the left of the screen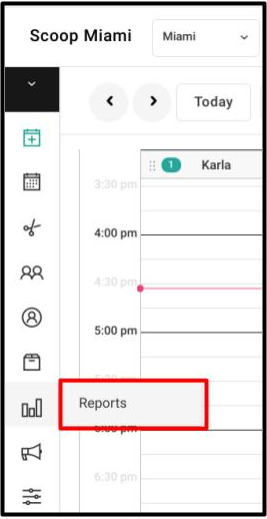 2. Select New Clients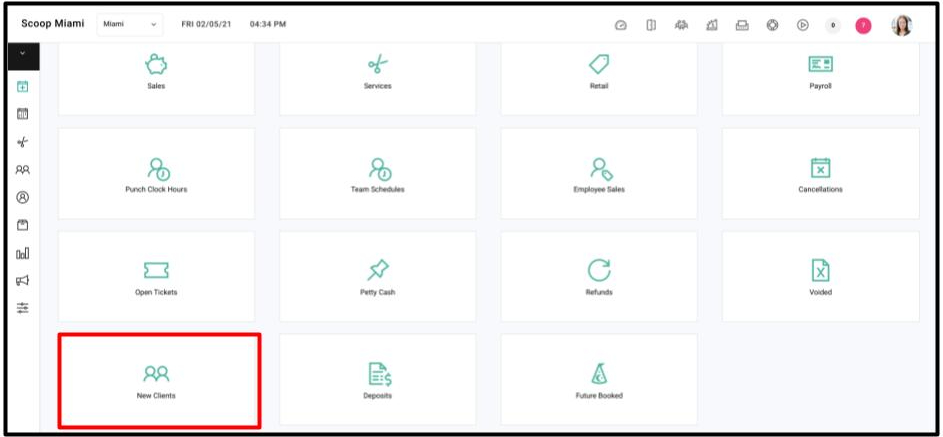 3. Select the drop down menu to select a date range.

4. Select a start date and an end date for a given date range.

5. Select Apply

6. Date Ranges can also be selected by selecting the various date range icons: T, PPTD, WTD, MTD and YTD.