1. Navigate to https://evo.mymerchant.info/
2. Select "register"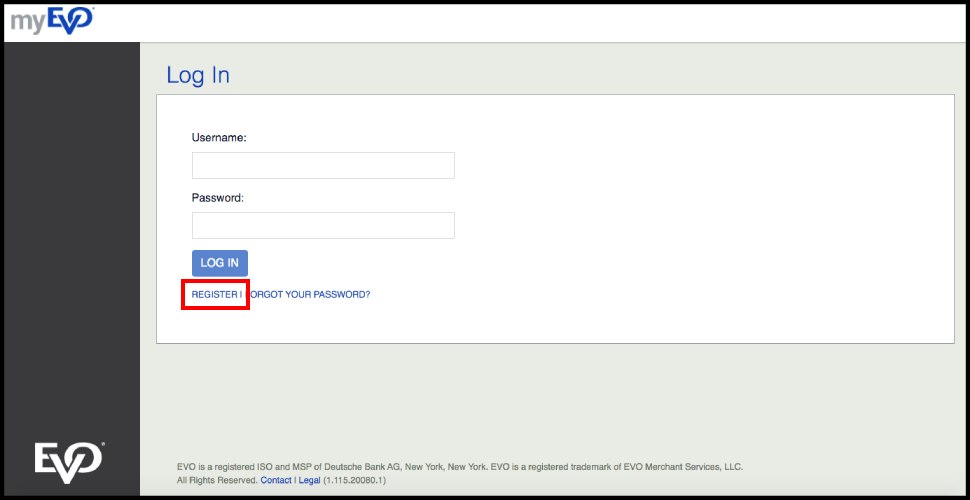 3. Enter the Captcha. Select submit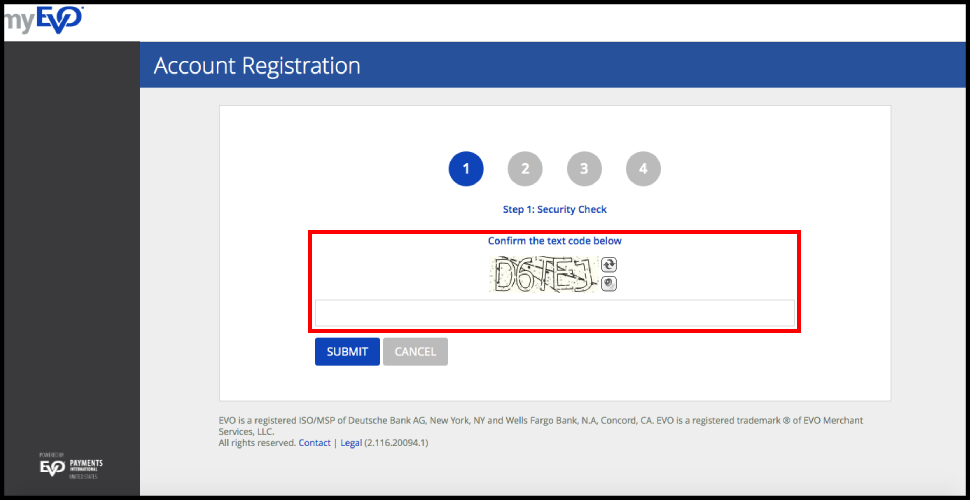 4. Enter the Merchant ID, last 4 digits of SSN or EID, the business zip code, and the merchant email address. Select submit.
*this information is from your initial setup. You may have communications about it in your email.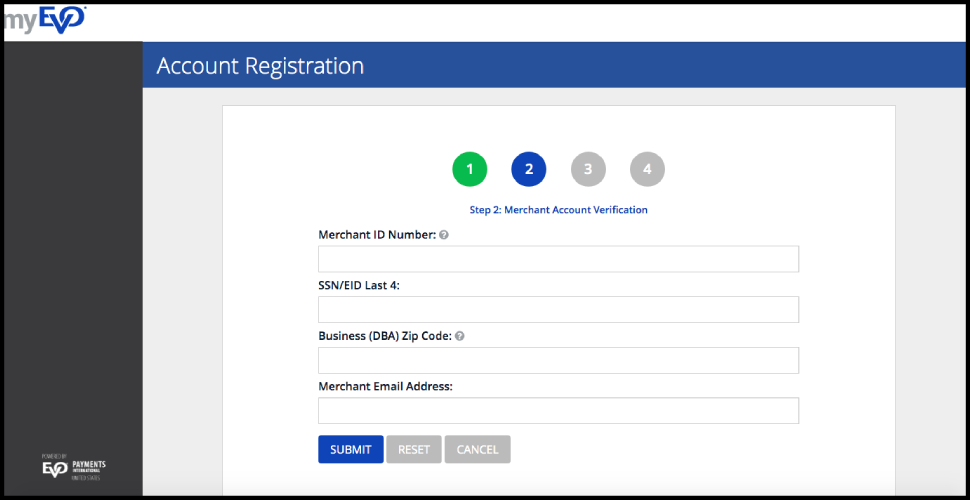 5. Enter the first name, last name, email address, username, and password for your new account. Select submit
*usernames are not case sensitive. They are all lowercase.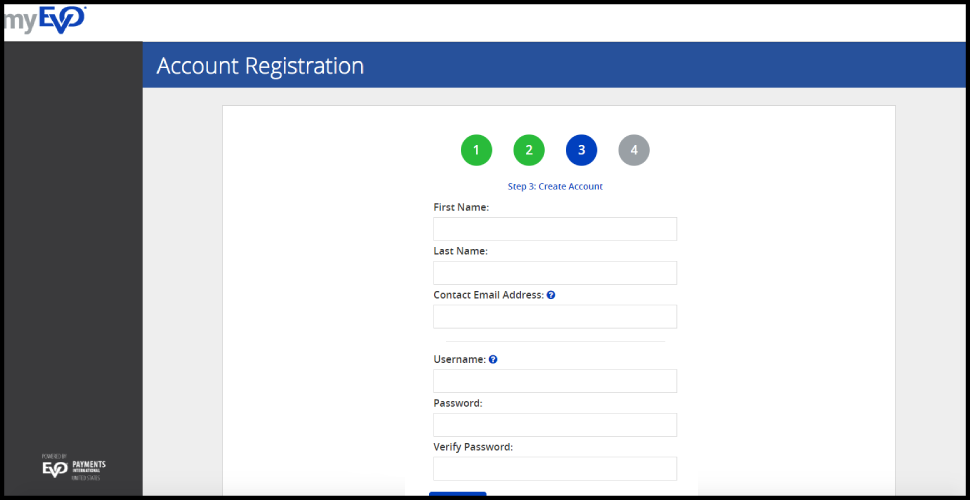 6. Verify the email address via the email that is sent.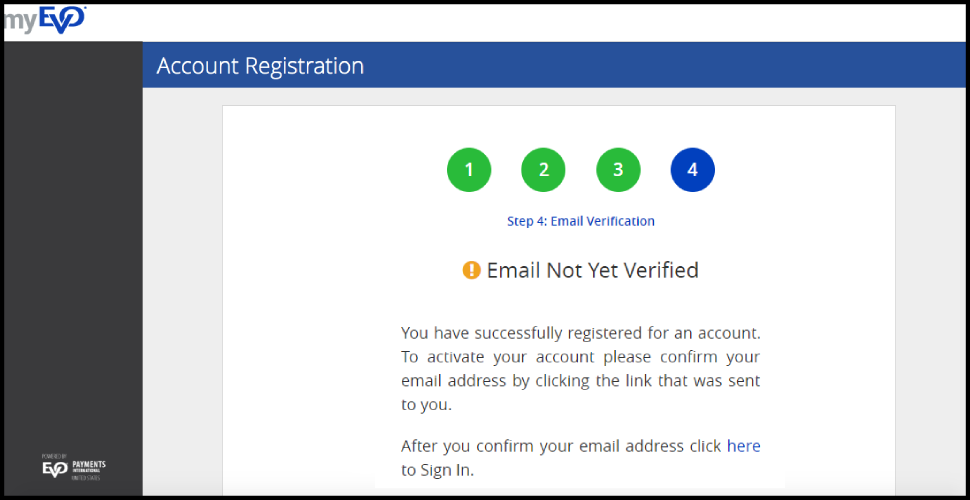 7. Once the email is verified, log into the main portal at https://evo.mymerchant.info/
*remember, your username is not case sensitive. Enter it entirely in lowercase.