Owners and Managers only can access the loyalty Program Master List
1. Go to the Marketing Tab.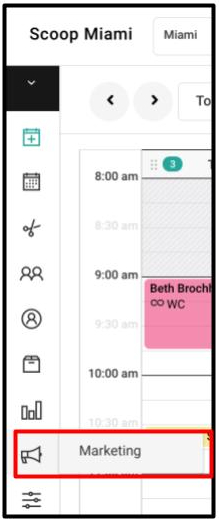 2. Select Loyalty Points.

3. The loyalty point master list is shown on the right.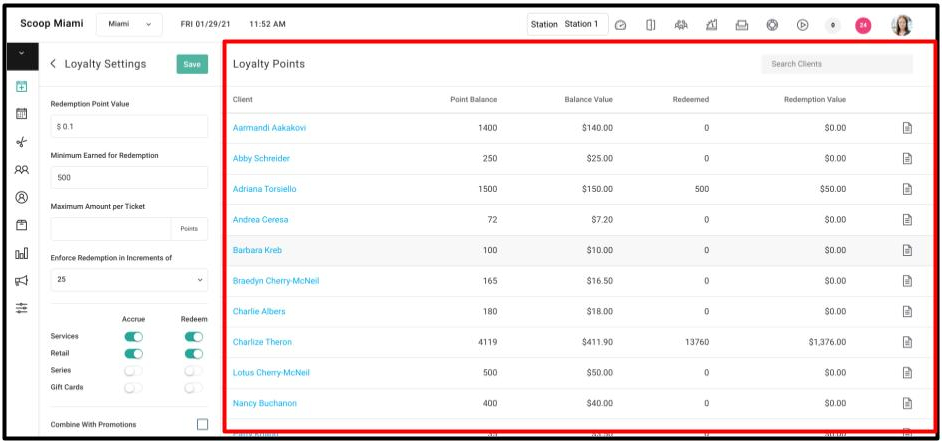 Please Note: Refunds do not affect the loyalty balance accruals or redemption balance in the master list, but balances can be manually adjusted from the client file should they need to be adjusted. Balances can be edited from the client file but it will be reflected in the master list
4. Clients can be searched in the Search Bar here.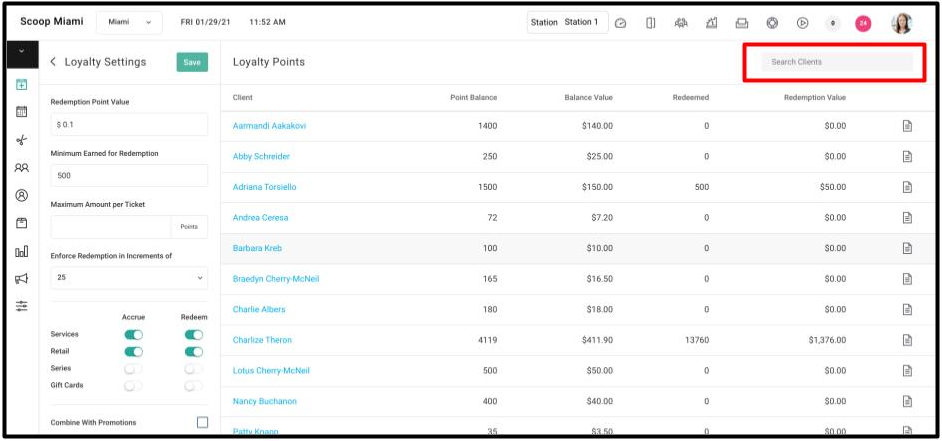 5. Clients are displayed here. Clicking on any client name will open up any client's profile in a new window.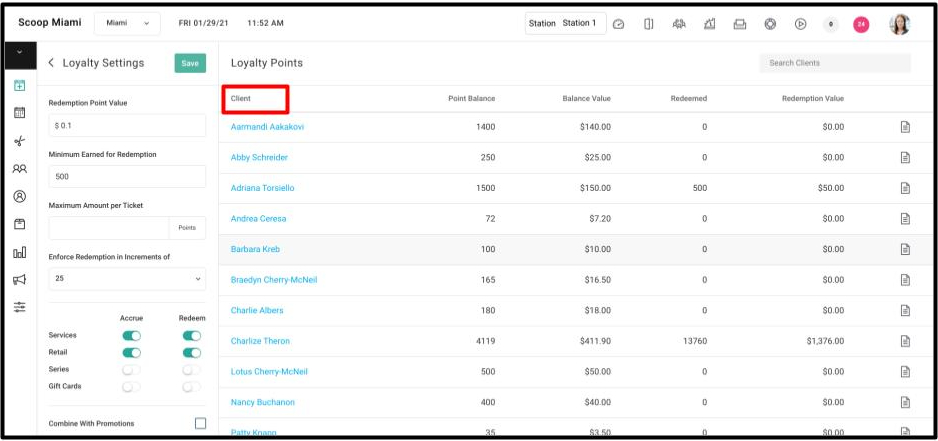 6. The Client's Point Balance is displayed here.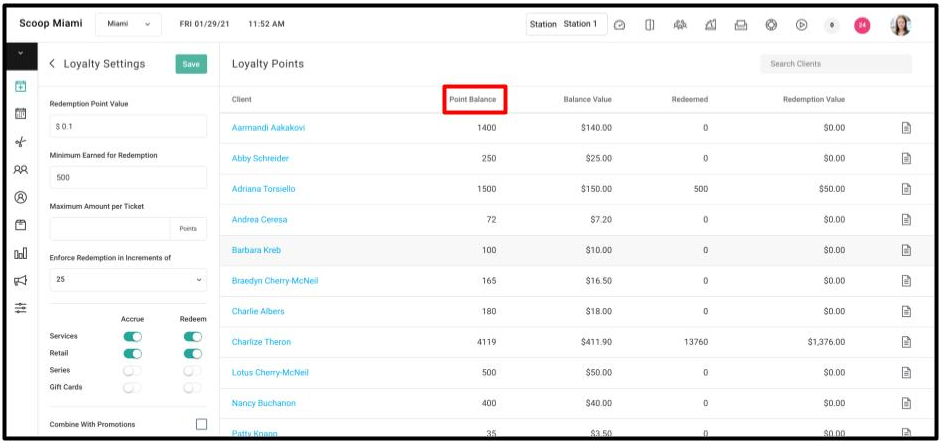 7. The Client's Balance Value of loyalty points is displayed here.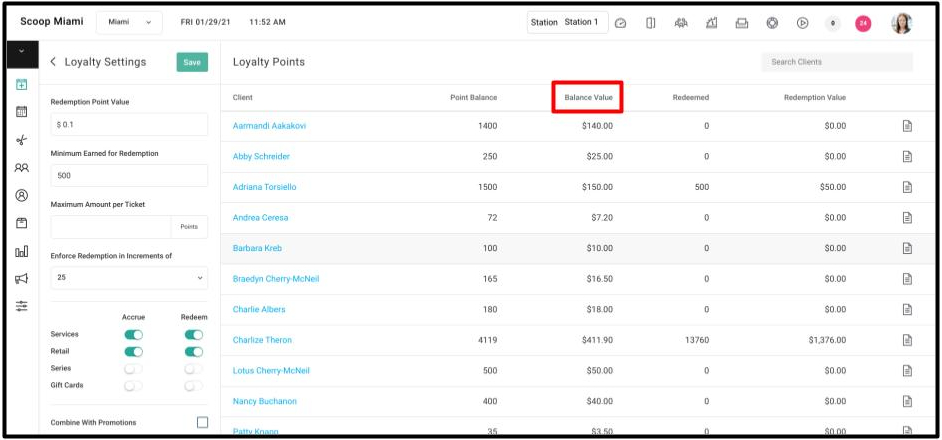 8. The amount of loyalty points that the client has redeemed is displayed here.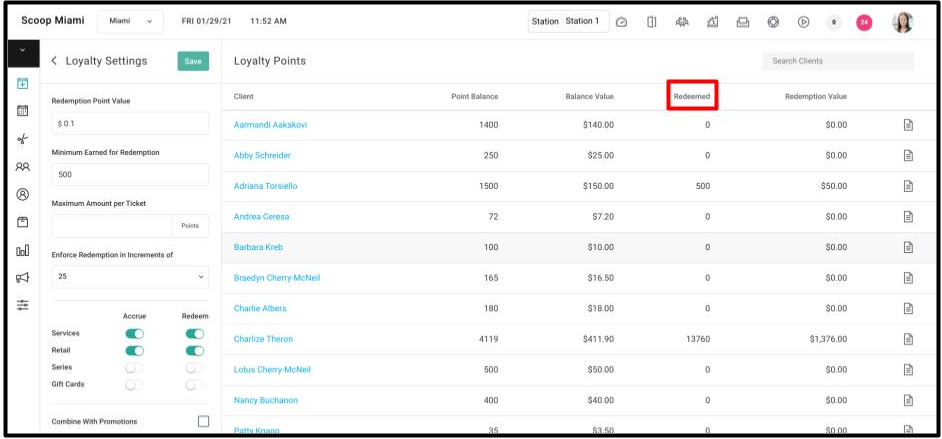 9. The total value for the loyalty points that a client has redeemed is displayed here.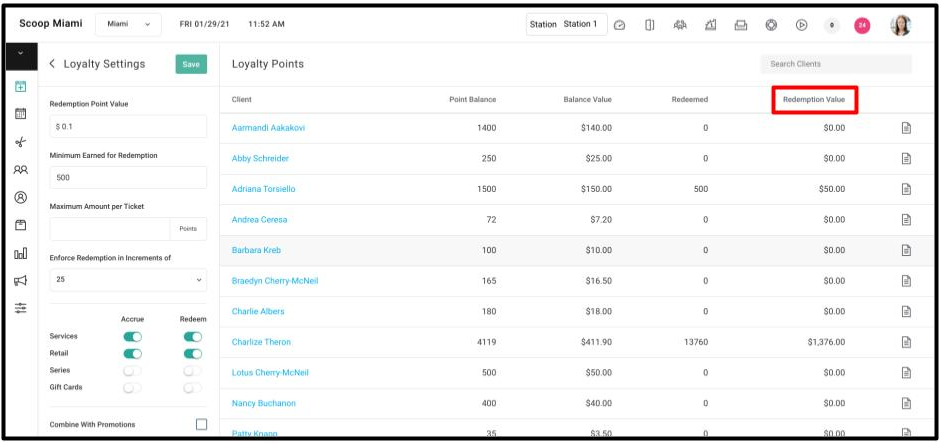 10. Click here for detailed notes for a client's loyalty points. All of a client's tickets where accruals/ redemptions have been made.