Owners, Managers and Front desk can apply loyalty points to a client's ticket.
1. When checking out a client, a client's loyalty point balance will show on the top next to the gift card balance.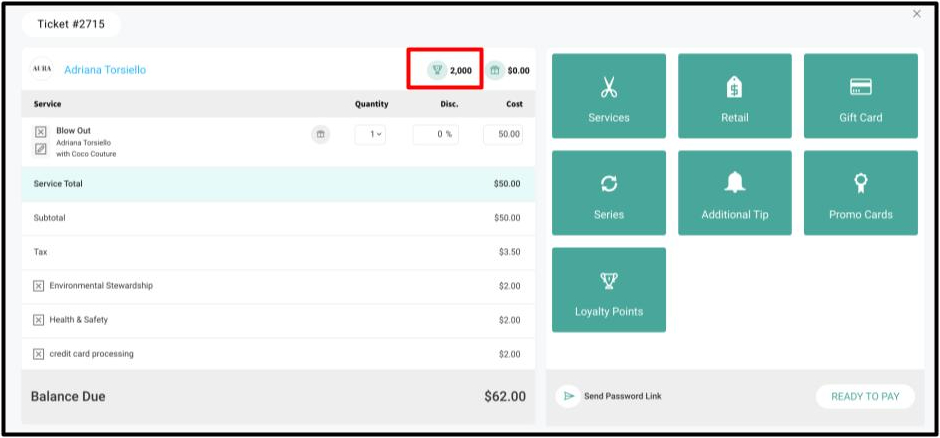 2. To apply Loyalty points to a ticket select Loyalty Points, and then select the increment of points that will apply to the ticket.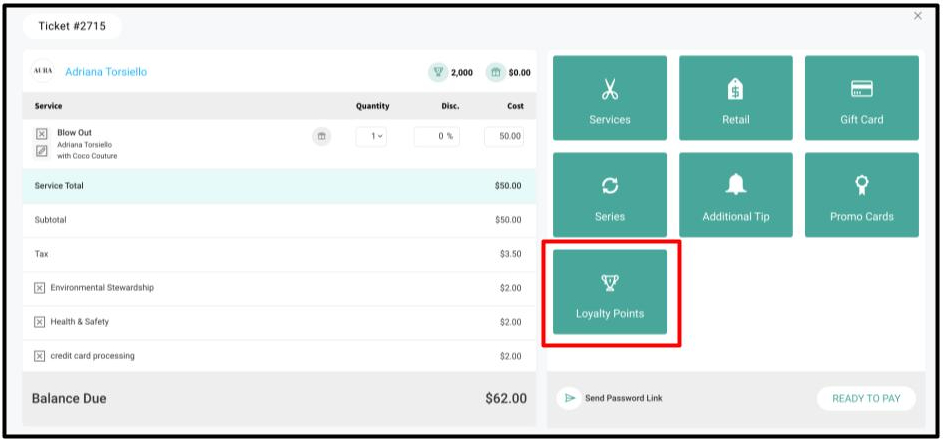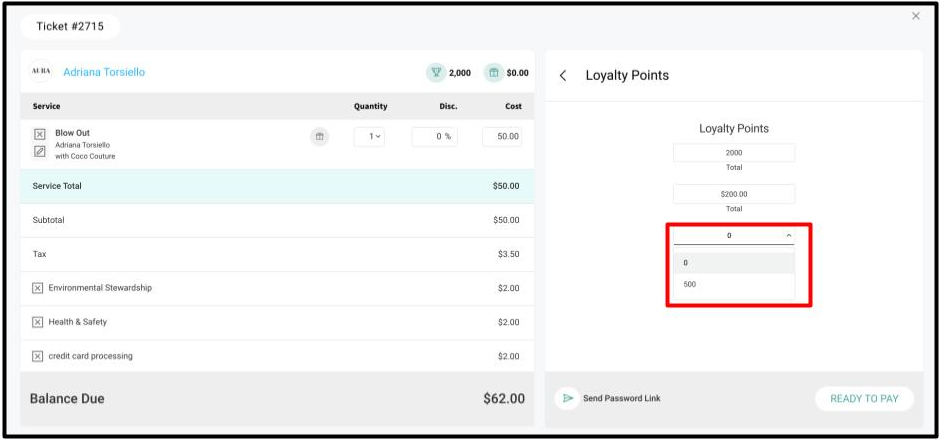 3. Click Apply.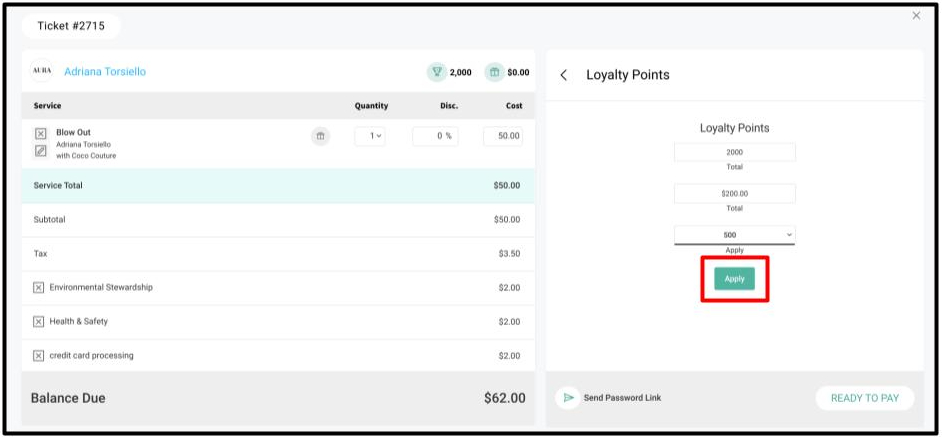 4. The client's loyalty points should be applied to the ticket, and the point value will be taken off of the ticket.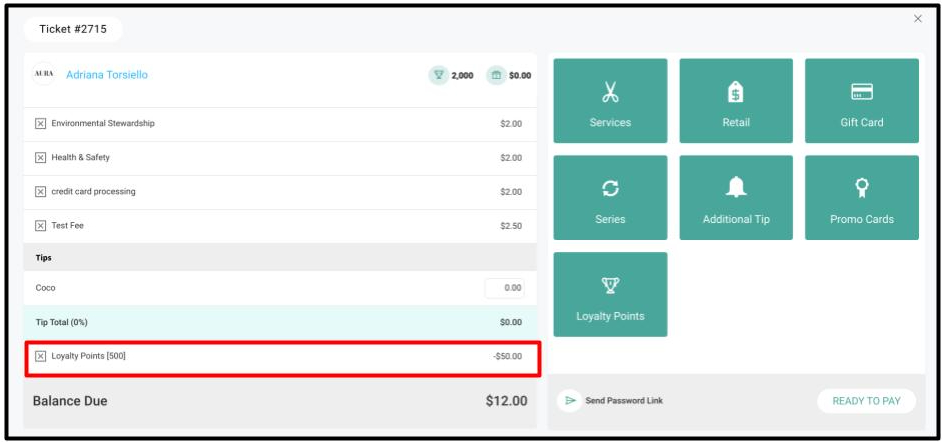 5. Click Ready to Pay.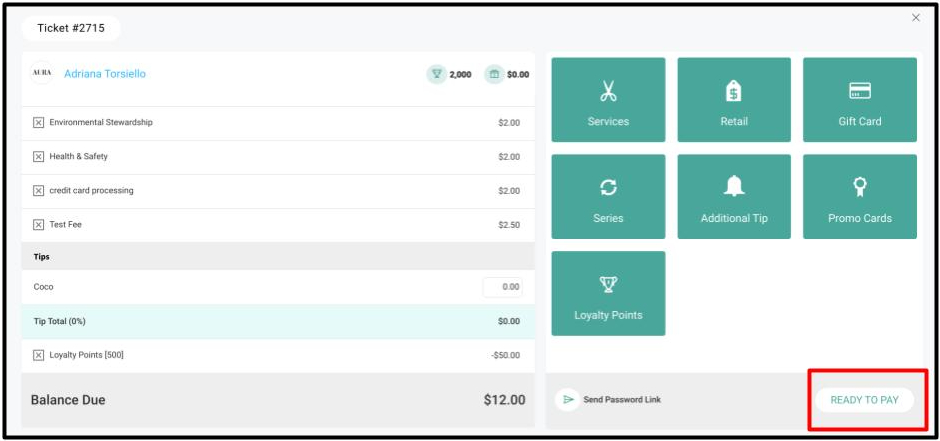 6. Select any payment method to check out the client's ticket.