1. If your Salon has multiple locations, select the location on the top of the screen.
NOTE: If your salon only has one location, skip this step and proceed to step 2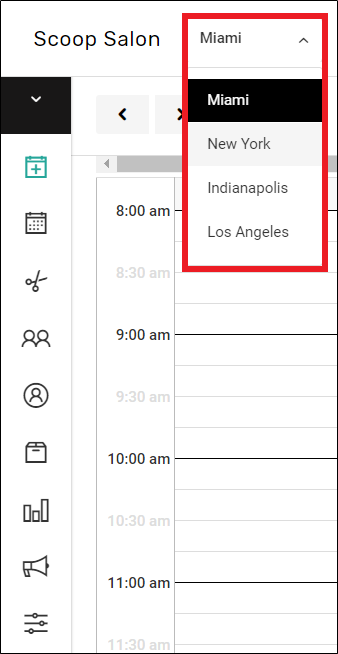 2. Go to "Salon Settings" on the left side menu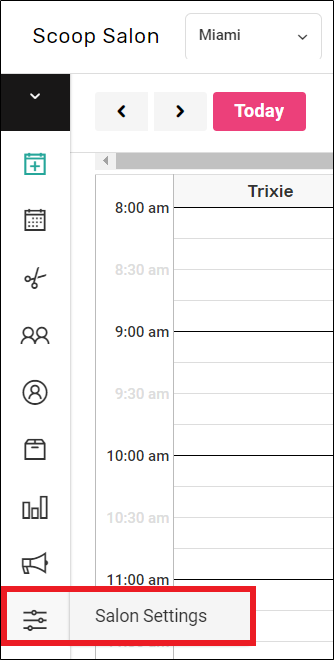 3. Select "Access" on the bottom of the Salon Settings menu.

4. Check the "Manager Payroll Access" box if managers are permitted to view the Payroll Report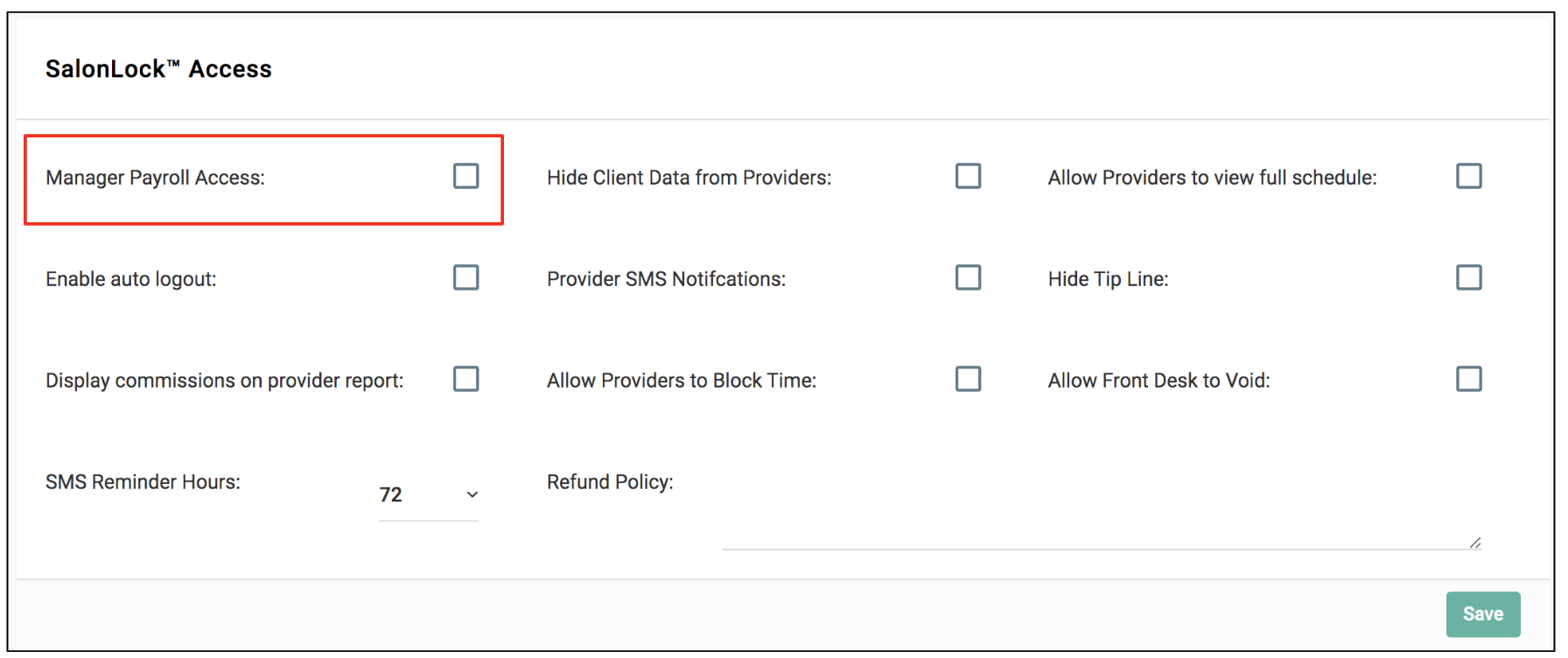 5. Click "Save"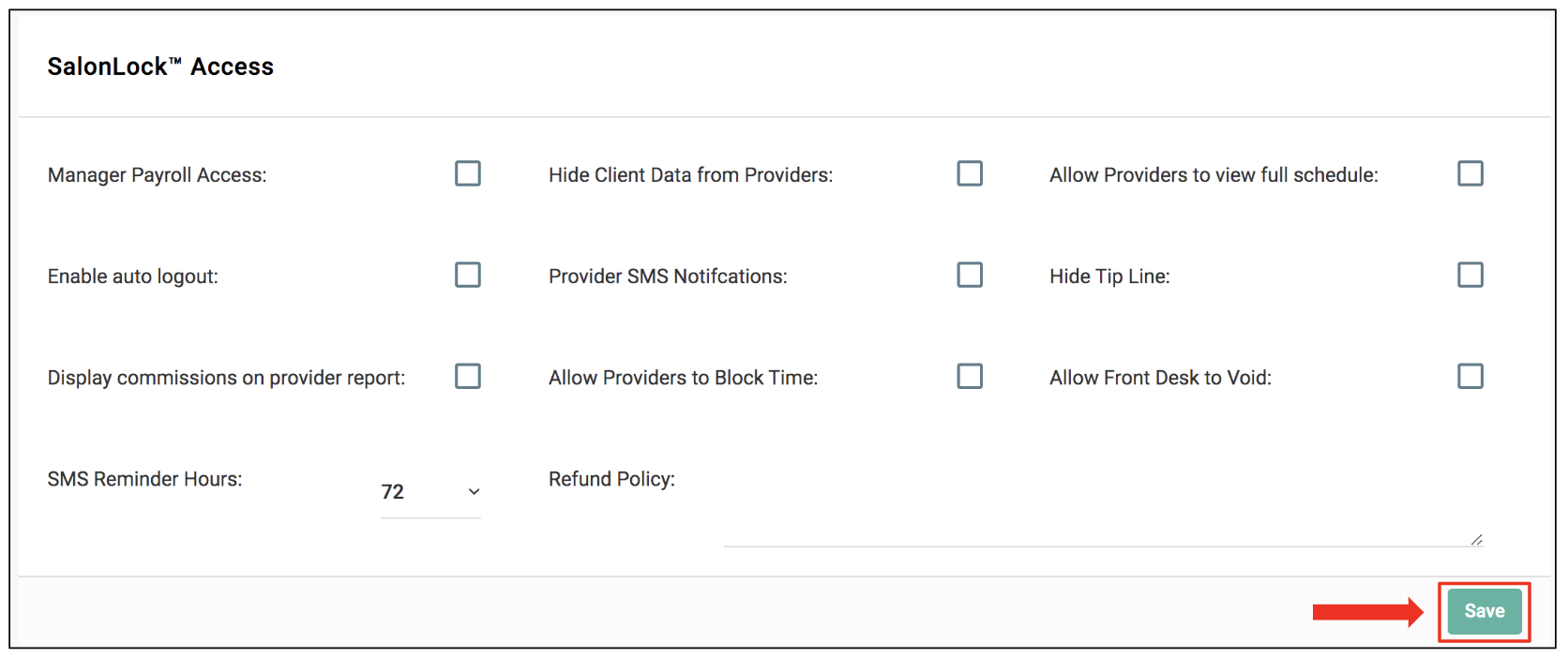 6. For Salons with multiple locations, repeat steps 1-5 for each location.