Before creating your first purchase order, please enter the supplier's email address and account number on the Supplier Profile. The Supplier Profile can be accessed from the Supplier Page under Inventory. In addition, please verify that your products (on the Products page) are linked to a Supplier.
1. On the left side menu, select Inventory > Purchase Orders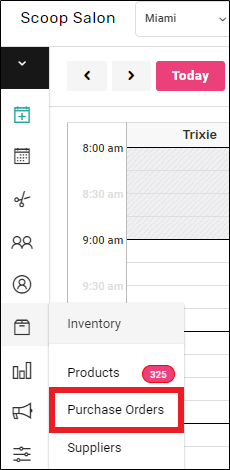 2. Select "Create New PO" in the top right of the page.

3. Select the desired Supplier.
Note:
You can also filter by brand using the drop-down menu.
To change your view to only show low products, switch the "ALL" toggle to "LOW"

4. Click the green "+" for the products you want to add to the purchase order.

Note: AURA will automatically add the number of items needed to reach the max quantity
5. Once products have been added to the purchase order, the following with populate:
Total Markup percentage
Estimated sales amount of total order
The order total cost.
Click "Save" to save the order. The status will change to "On Hold"
Click "Send to Supplier" to e-mail the designated supplier with a file containing your order.
The Clipboard icon returns you to Purchase orders
The Printer icon will prompt you to print the order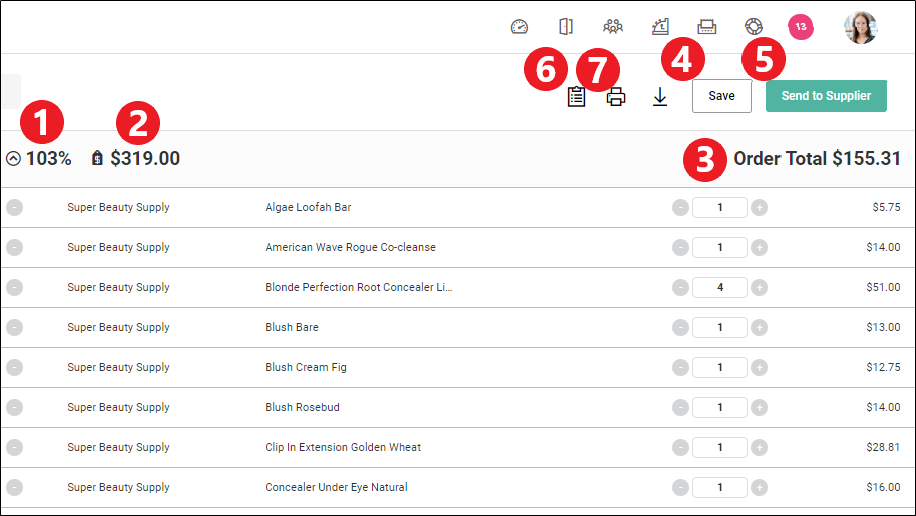 6. Click "Send to Supplier" to confirm the order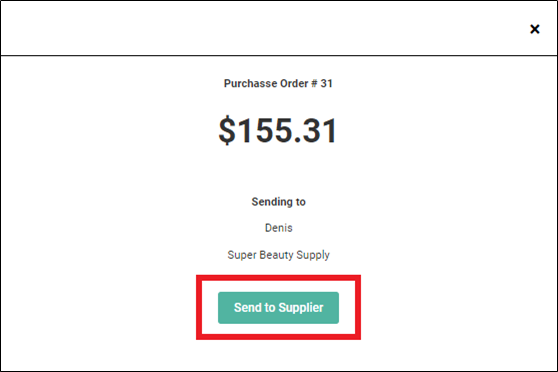 7. Confirmation Pop-Up displays with the Purchase Order Number.
Note: Status of the Purchase Order will say "Submitted"