1. Upon logging in, click the "walk in" icon on the toolbar at the top of the screen

2. Click the green "New Walk-In" button located on the top right of the screen

3. If the customer has already visited the salon, search for the client's name using the "Select Customer" drop down menu and then click "Open Ticket."
If the customer is new to the salon, enter the customer's First Name, Last Name, Mobile Number and Email in the respective fields and then click "Add Client."

4. To add service to the ticket, select the green "Service" button

5. Click the applicable service category and then add the desired service by clicking the appropriate green "+" button

6. Select the provider performing the service.
7. If you want the walk in to display on the appointment book, then select a time. If you do not want the walk in appointment to display on the book, then leave the time field blank.
8. Click the "Add +" button to add the service to the ticket.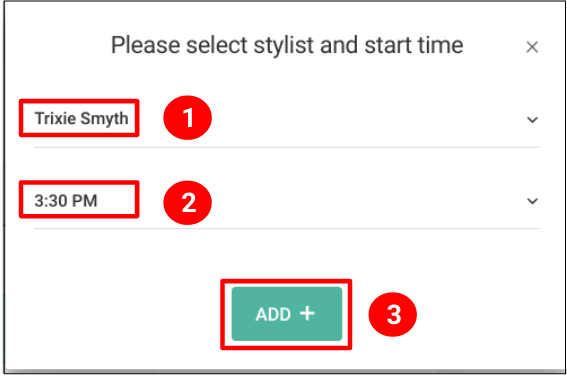 9. Prior to checking out, you can also attach "Add On" items by selecting the corresponding button. For example, retail, gift cards, promotions, additional tip, promo cards and/or series can be added to the ticket.

10. Click the "Ready To Pay" Button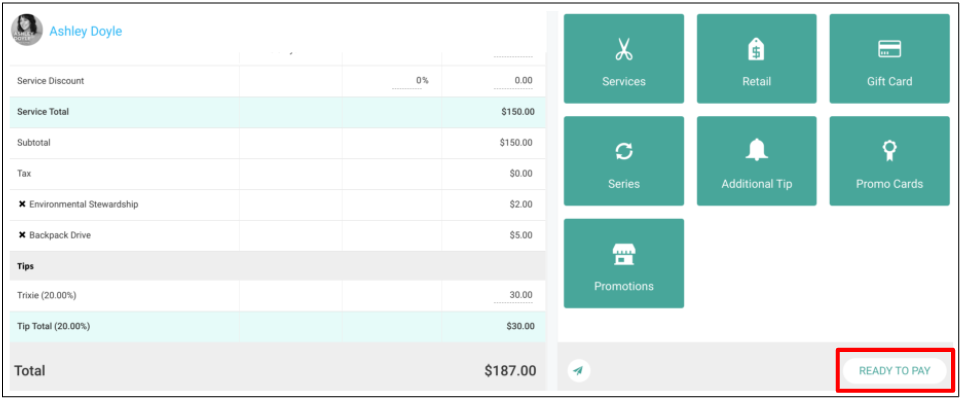 11. Choose the client's payment method by selecting the corresponding button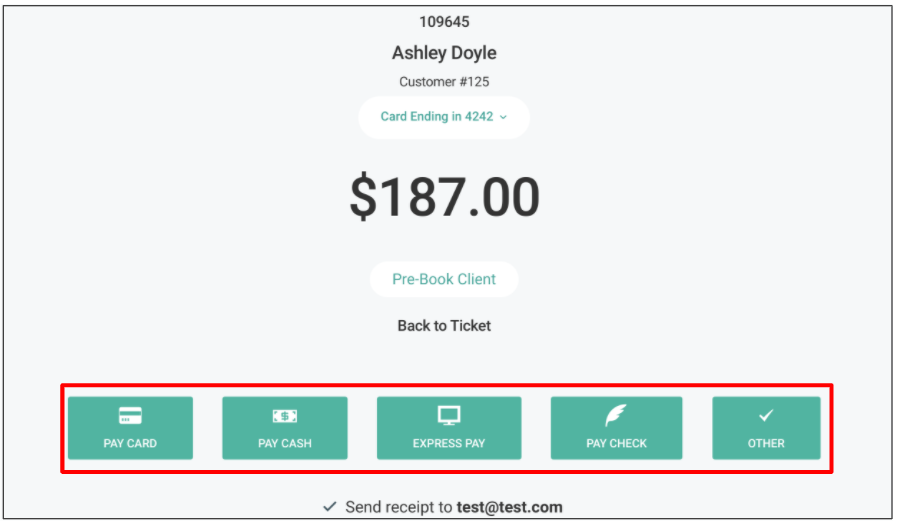 12. If the client has an email on file and the "Send receipt" option is checked then the client will receive an emailed receipt once the transaction is complete.