Promo Cards can be thought of as store credit. This document describes how to issue one via a Walk-In ticket, though the process is similar for an existing ticket.

1. Select Walk-Ins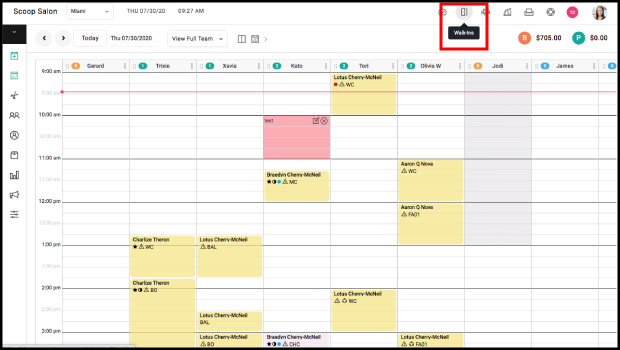 2. Select New Walk-In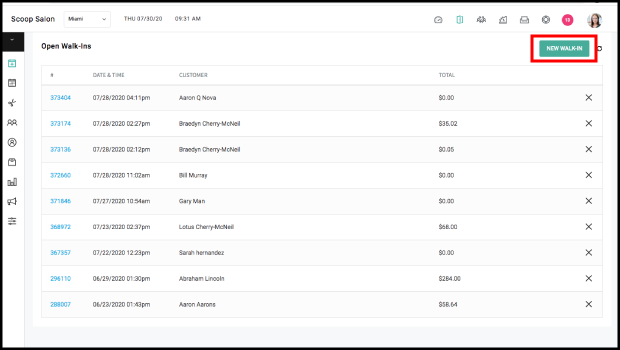 3. Select an Existing Client or Add a New Client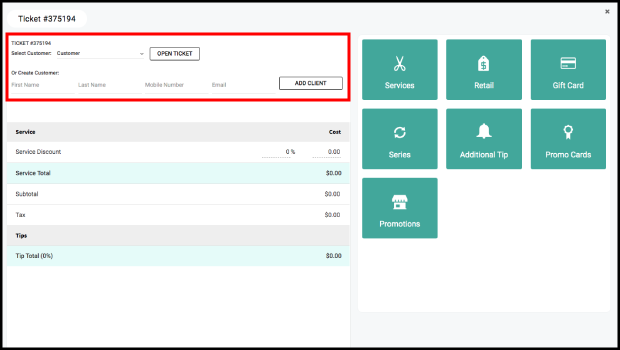 4. Select Promo Cards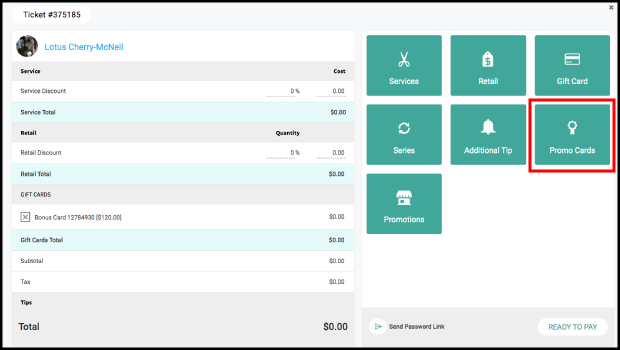 5. Enter or swipe in a card number. The number must be 6 or more digits and may contain letters. Then select Add Bonus Card +.
*Service Cards operate in the same fashion as Bonus Cards for issuing, redeeming, and in reporting and financial matters. You may simply always choose Bonus Card.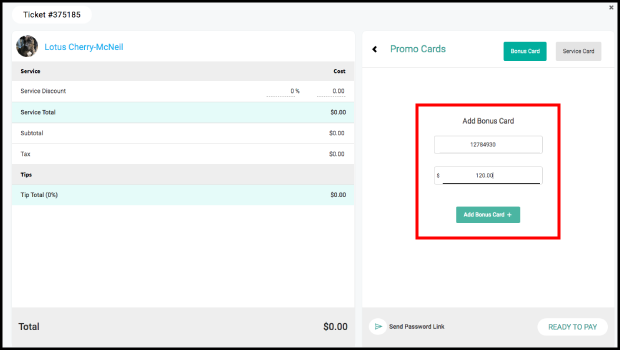 6. The Promo Card is added to the ticket. Note that the ticket total is $0.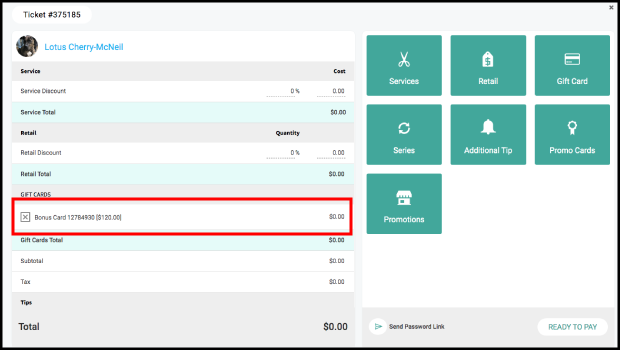 7. Select Read To Pay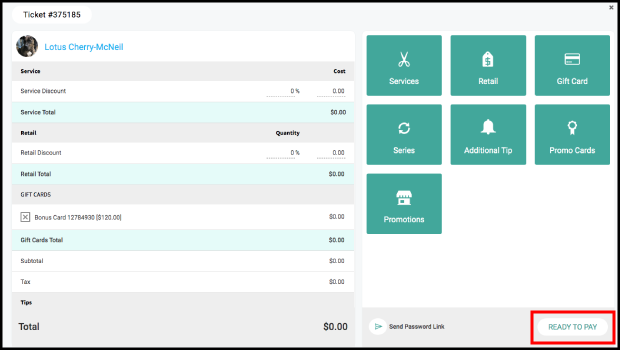 8. Select Cash as the payment type. When a ticket has a $0 total, cash is the best payment method to use.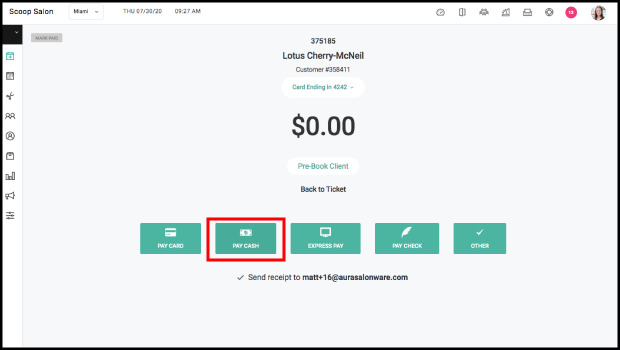 9. The ticket is paid for. Now is the point at which the Promo Card is in AURA. It can be viewed on the Promo Card Report and in the Client File.