1. If your Salon has multiple locations, select the location on the top of the screen
NOTE: If your salon only has one location, skip this step and proceed to step 2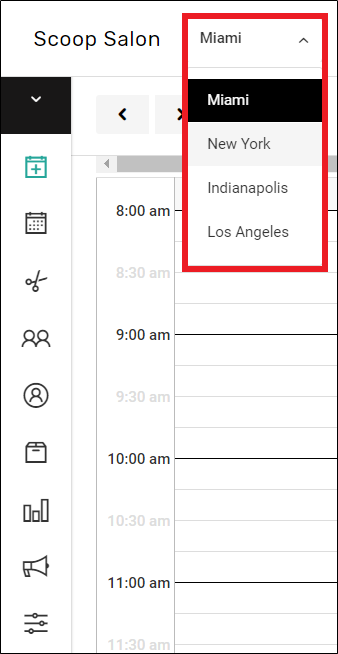 2. Go to "Salon Settings" on the left side menu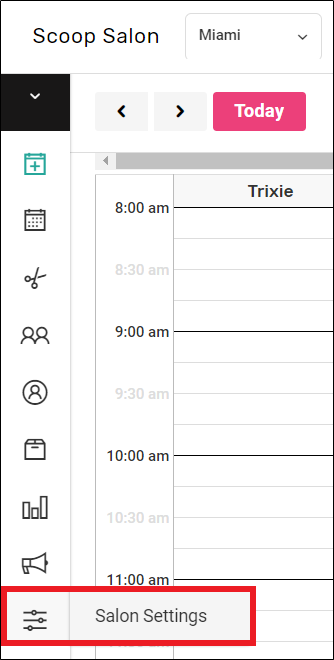 2. Select "Hours" from the Settings menu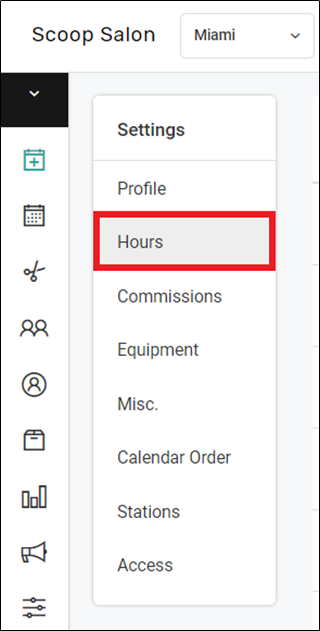 3. Locate the "Add or Change Salon Daily Hours" portlet

4. Select the dates you want to change using the calendar icon and then click "Apply".
NOTE: To change hours for one day rather than a range of dates, simply click the same date twice prior to clicking "Apply".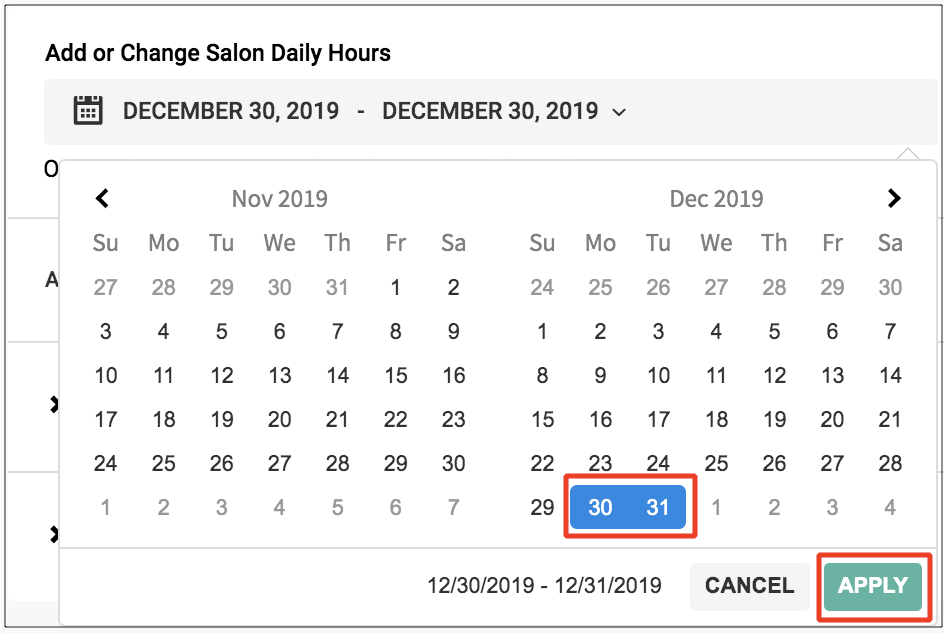 5. Select the opening and closing times using the drop-down menus located next to the clock icon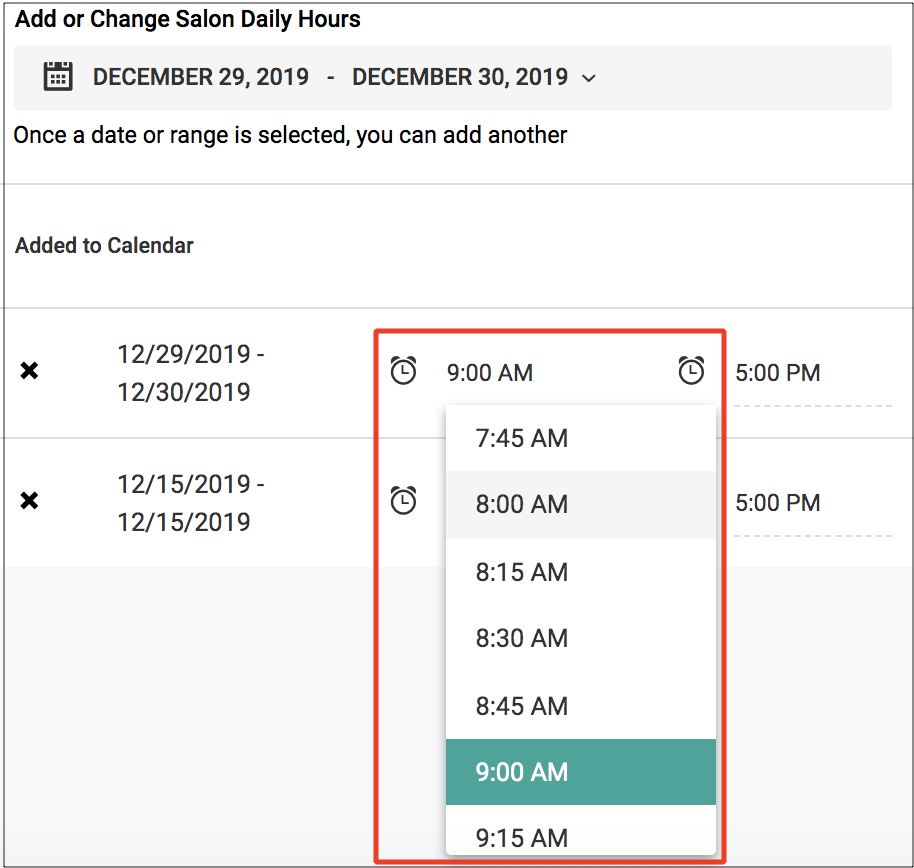 6. If you have multiple locations and this change needs to be applied to each location, repeat steps 1-5.