1. If your Salon has multiple locations, select the location on the top of the screen
NOTE: If your salon only has one location, skip this step and proceed to step 2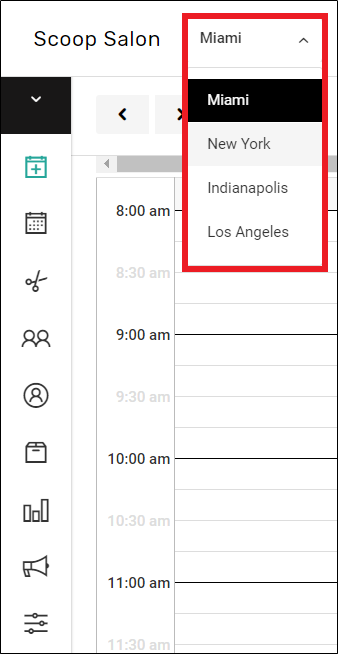 2. Go to "Salon Settings" on the left side menu. You will be automatically directed to your Salon "Profile".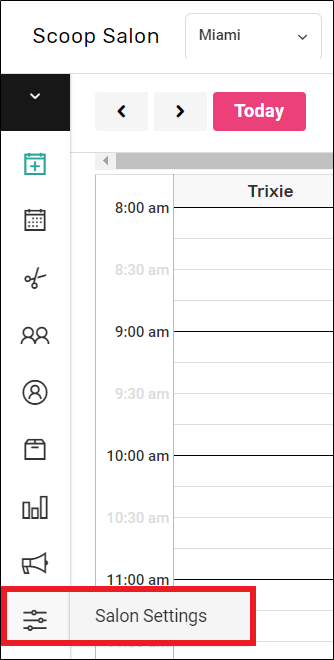 3. Select "Access"

4. Select "Restrict Punch Clock"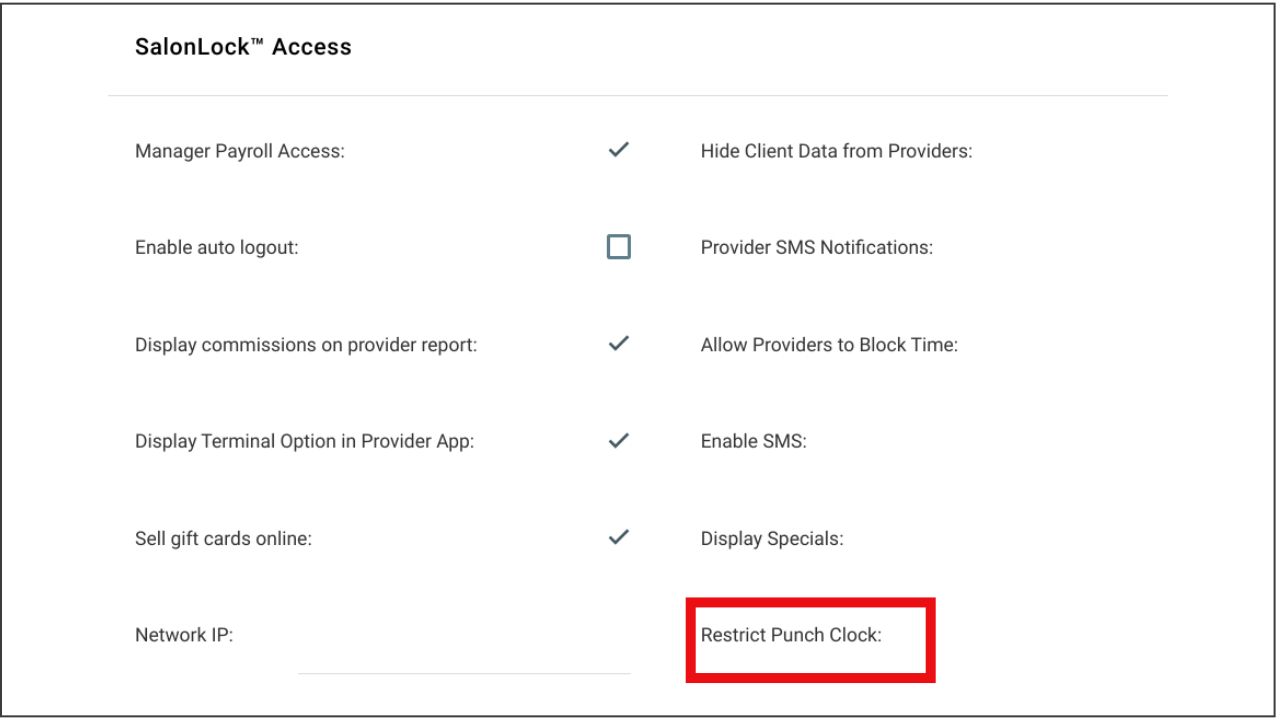 5. Identify your IPv4 address by clicking here or here while being connected to the business wifi. You will enter that IP address on the Network IP LIne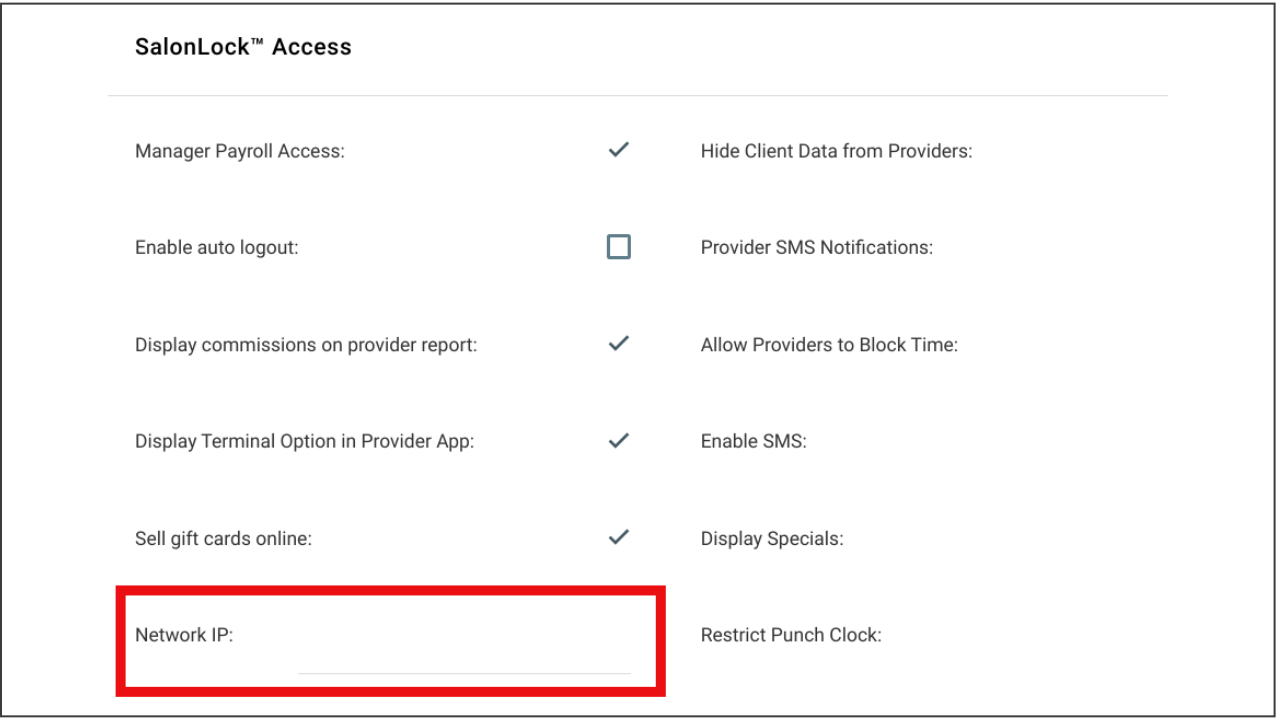 6. Click "Save"