1. If your Salon has multiple locations, select the location using the drop-down menu on the top left of the screen upon logging in.
NOTE: If your salon only has one location, skip this step and proceed to step 2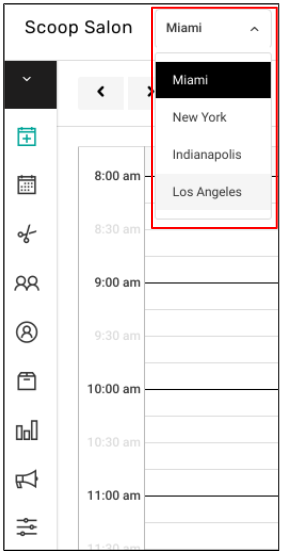 2. If the employee is a provider, change the provider for each of their upcoming appointments to a new provider (using the "Edit" pencil icon). Once the employee is suspended, any appointments still associated with that employee will be removed from the calendar.
3. Go to "Employees" on the left side navigation menu

4. Select the employee's name

5. Locate the "Suspend" / "Active" toggle under the employee's name and title. Switch the toggle to "Suspend"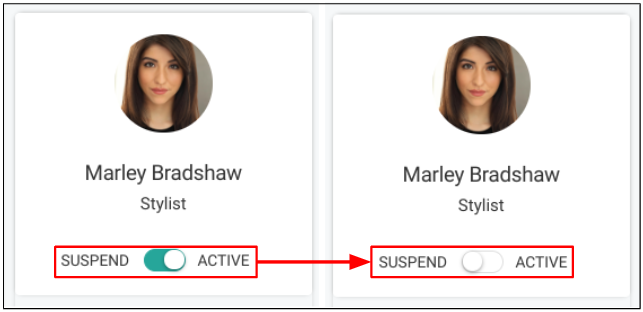 6. To verify the employee's suspended status, return to the employee tab and the suspended employee's name will display in red at the bottom of the page.