1. If the Salon has multiple locations, select the location using the drop-down menu on the top left of the screen upon logging in.
NOTE: If the salon only has one location, skip this step and proceed to step 2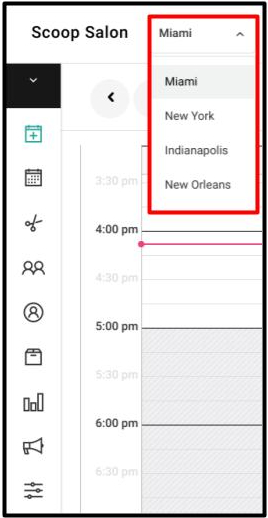 2. Select Employees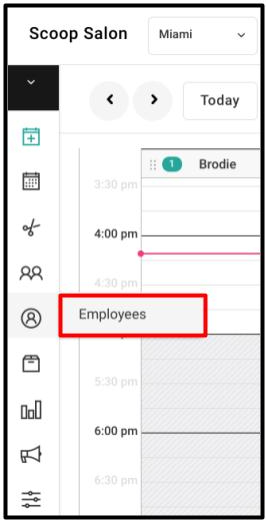 3. Click the green + button located at the bottom right of the screen to add the new employee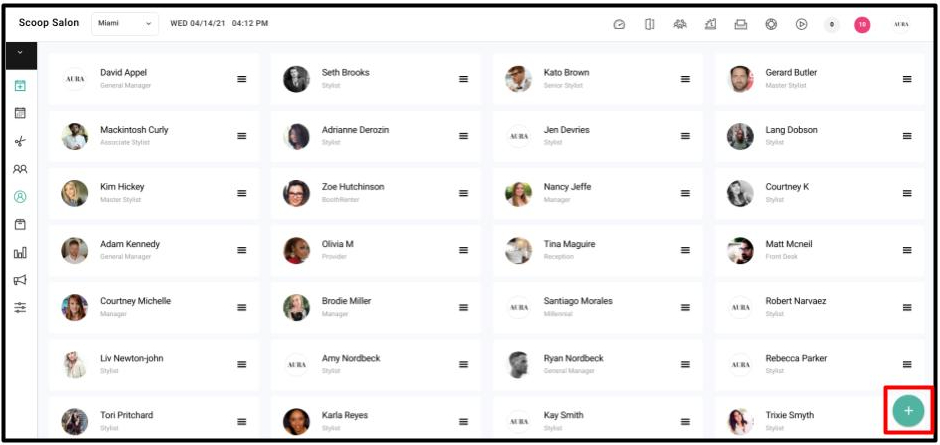 4. Select the new employee's role from the drop down menu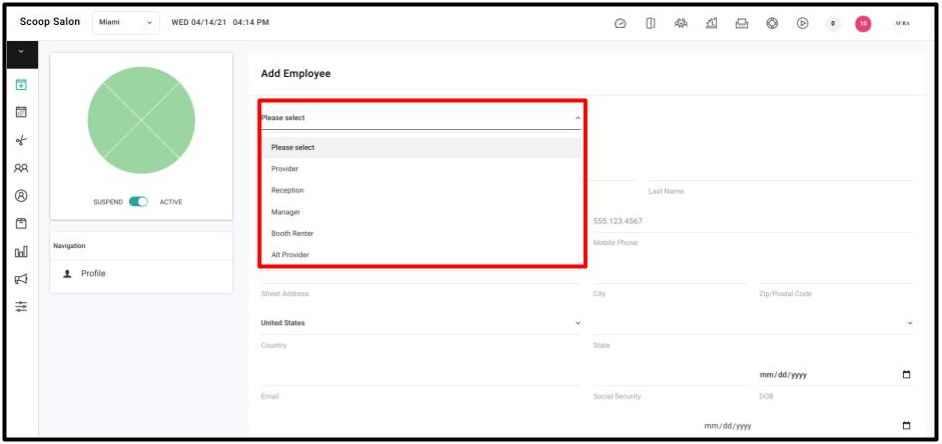 5. In the Display Name field, enter the name that will display on the client application and the appointment calendar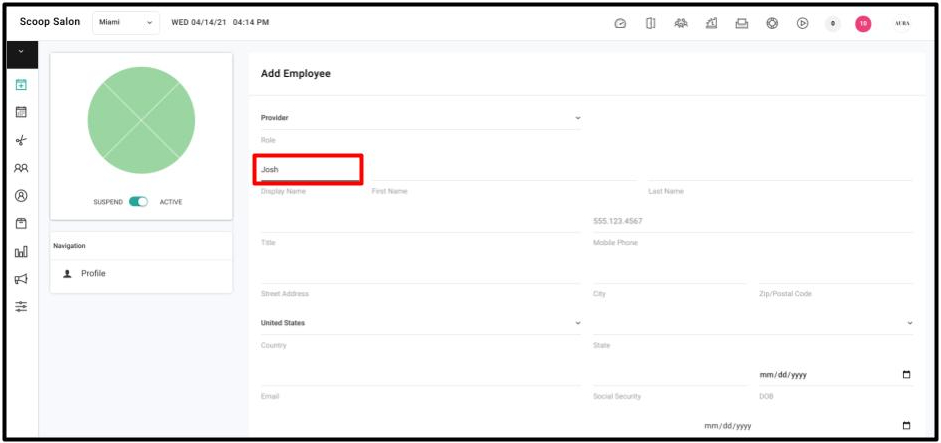 6. Fill out the employee's personal information in the respective fields
**Note** First Name, Last Name, Email Address and Mobile Phone are the only fields that are required to set the employee up.
The Email entered here is the same email the employee will use to log into AURA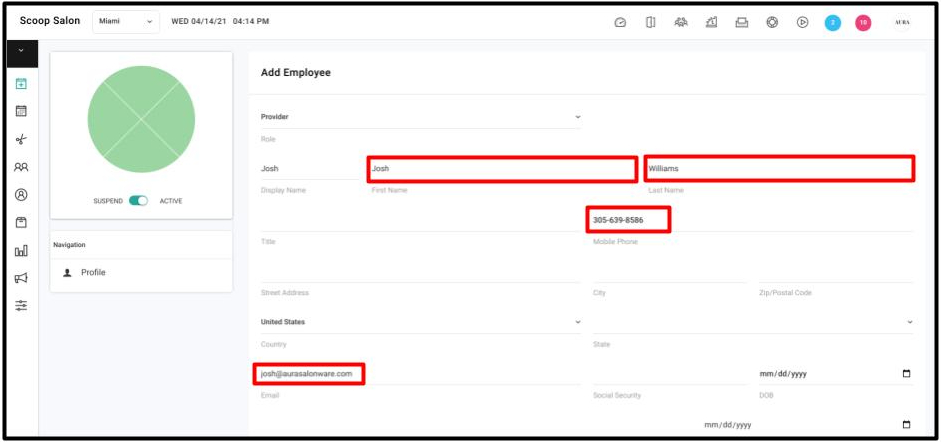 7. Enter the date the employee was hired in the Date Hired field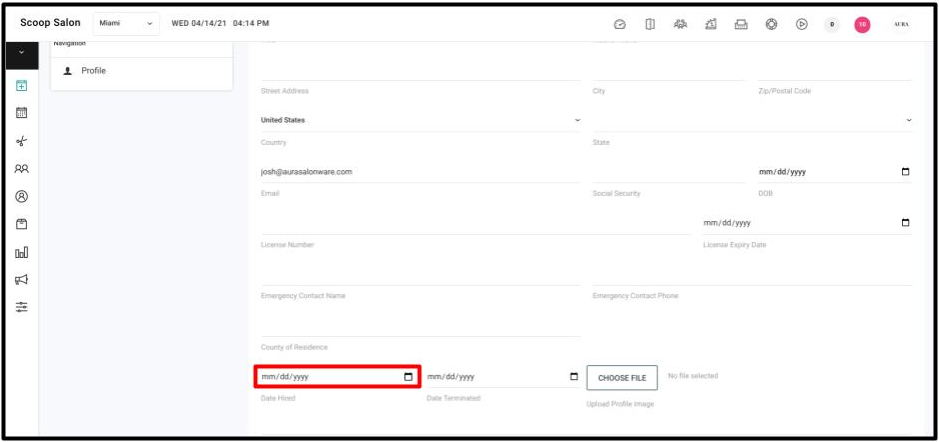 8. Optional: Upload the employee's profile picture. The uploaded photo will be displayed in the client application during the booking process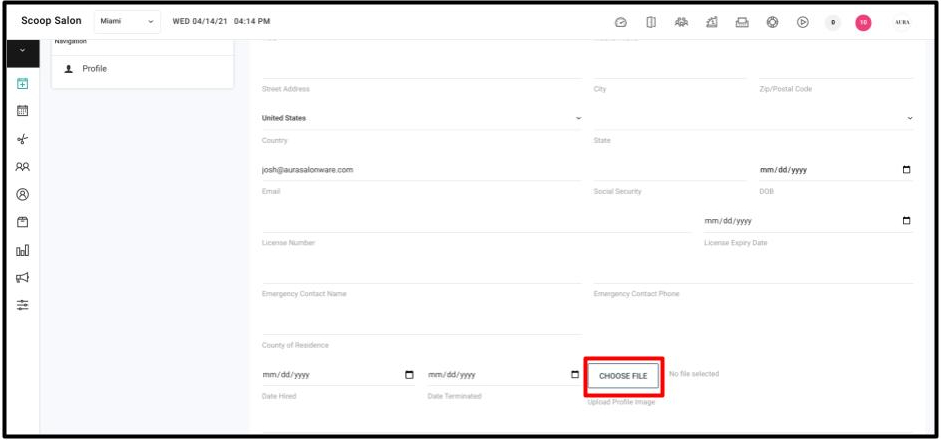 9. Optional for Providers: Enter the Provider's Instagram handle, YouTube handle, and Bio, which will display in the client application during the booking process. If no Instagram handle is entered, the client application will link to the salon's Instagram.

10. Click Save

11. If the employee should show as available in the client application so that clients can book this provider online, select the checkbox next to Display in App on the top right corner.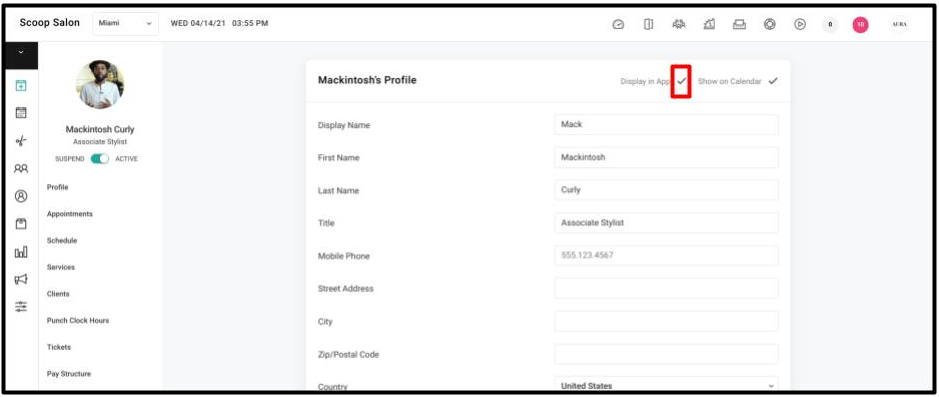 12. If the employee's name should display on the appointment calendar, select the checkbox next to Show on Calendar on the top right corner.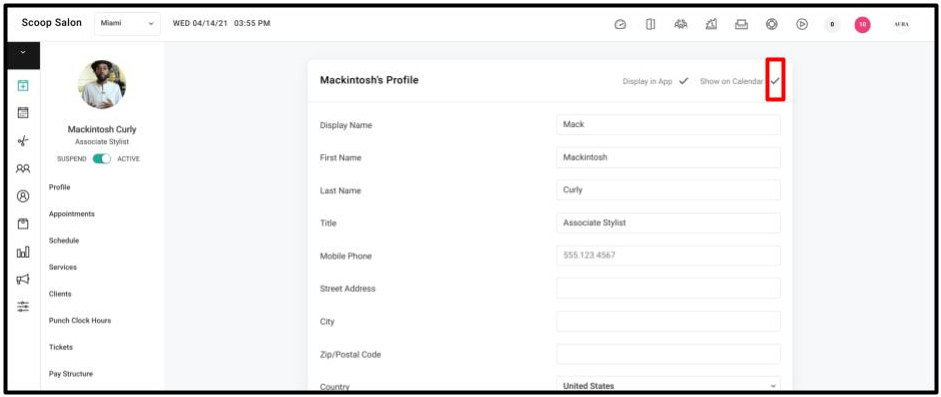 13. Click Save