Owners and Managers can change the name of each salon location in multi-location salons. The location name appears on both the salon-side and the client app. The change must be done per location if changing multiple locations.
1. Navigate to Salon Settings





2. The profile is already shown. Select Location and enter the preferred location name.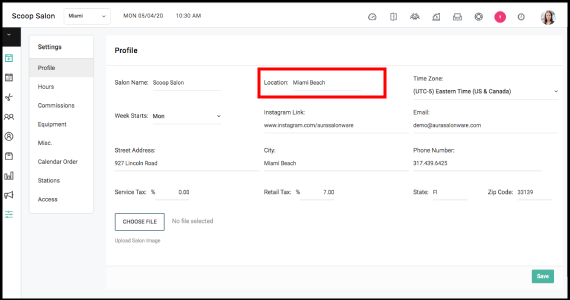 3. Select Save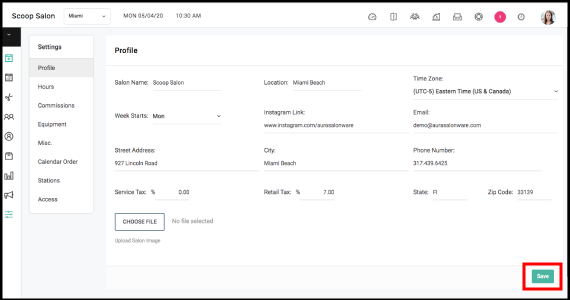 4. The change appears in both the salon-side app and the client app