Owners and Managers may set the time zone for their Aura instance. This changes the internal Aura time-clock. Ideal for multi-location salons with locations in different time zones.
Note: Multi-location salons must do this in each location
1. Navigate to Salon Settings





2. The profile is already shown. Select the desired Time Zone in the dropdown.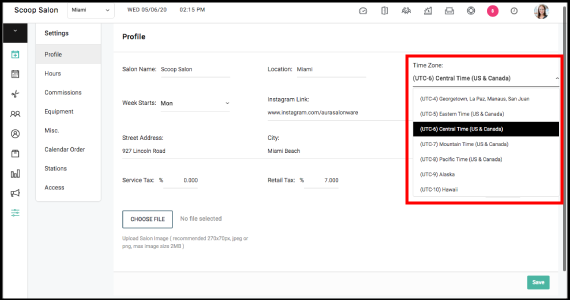 3. Select Save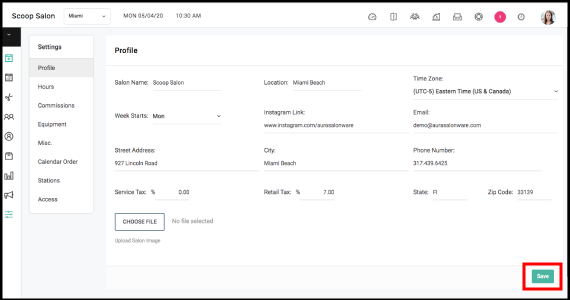 4. The change appears in the salon-side app