The price of each service for each level may be set in the default service list (this document). Each Provider can then be assigned a pricing level (This document here). The prices for this level become the default pricing for each service in that Provider's service list (This document here).

Setting Up Pricing Levels

1. If your Salon has multiple locations, select the location using the drop-down menu on the top left of the screen upon logging in.
NOTE: If your salon only has one location, skip this step and proceed to step 2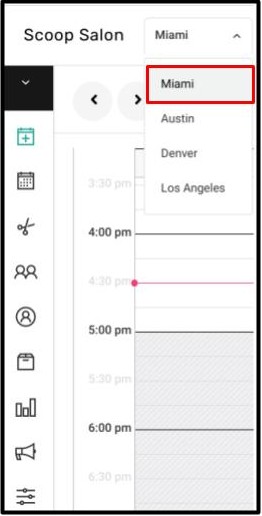 2. Select Services.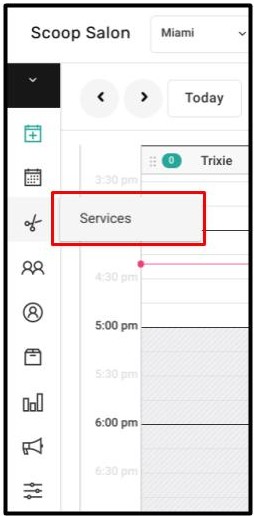 3. Click the arrow next to any category to see the different services and the price levels.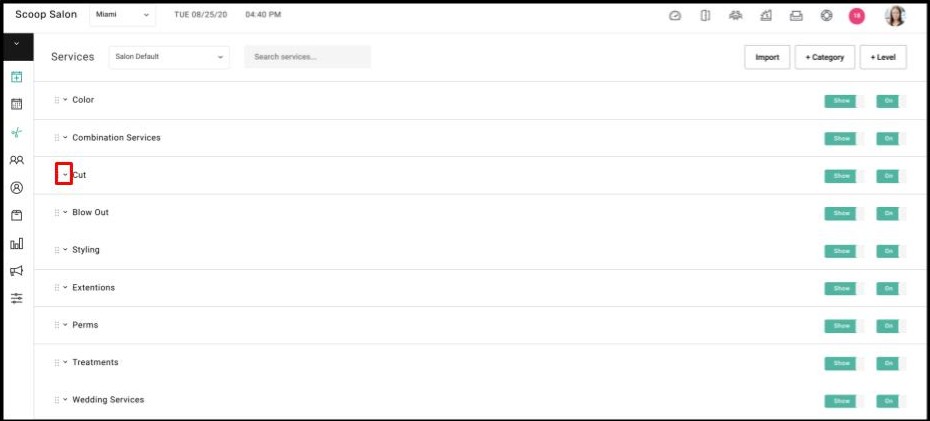 The different services and price levels should be here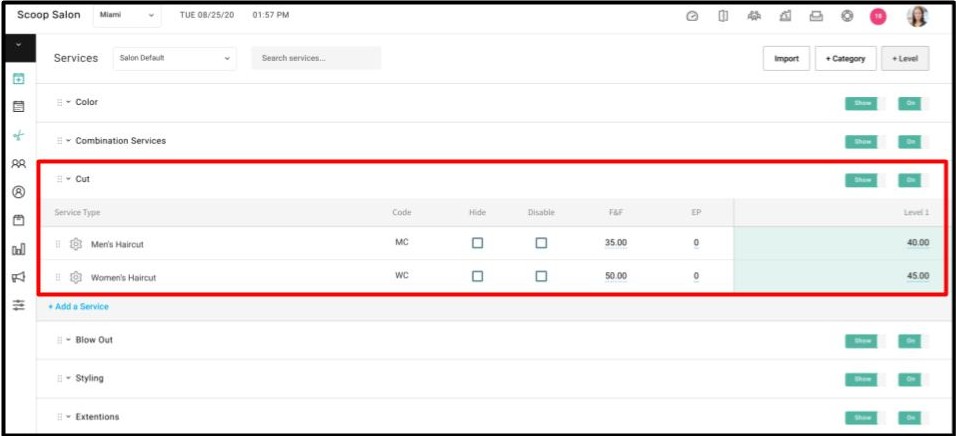 4. If no levels have been created then Level 1 is the only level shown...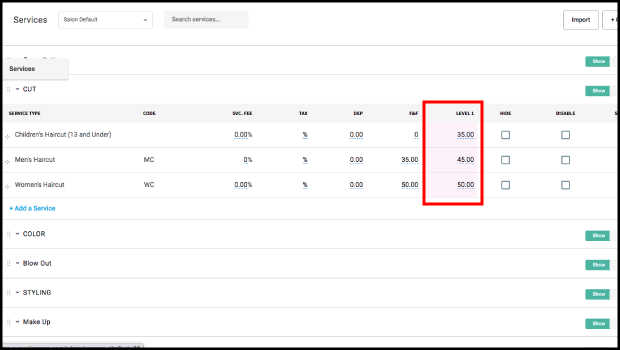 ...and each employee defaults to this level.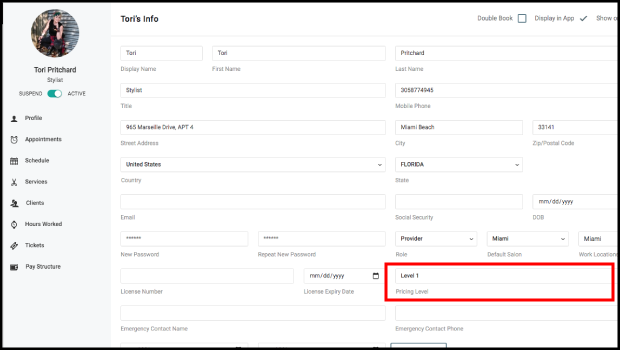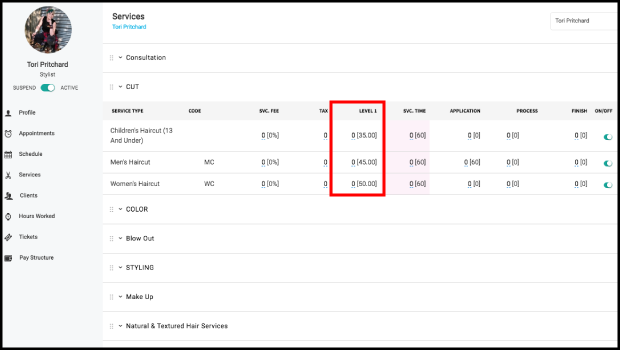 5. To add a level select +Level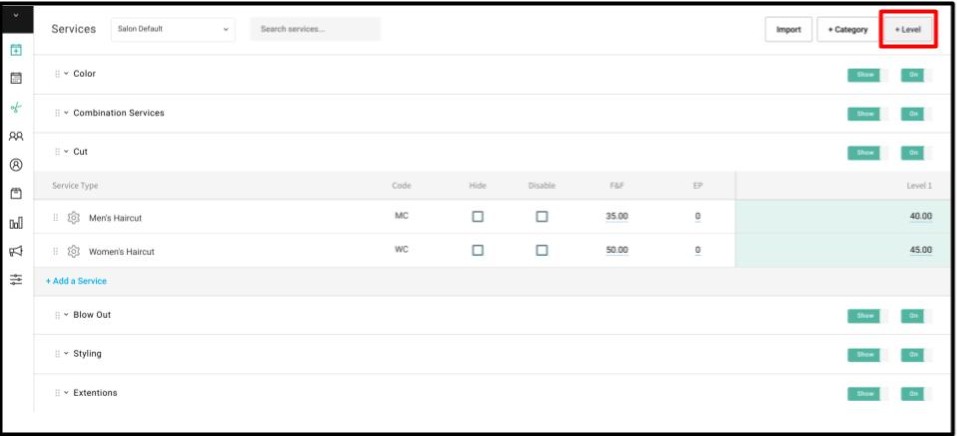 6. Level prices can be adjusted by clicking on the price value under the chosen level and typing in the price for that level.

7. Click the Checkmark to save the new price value.

8. The new price level should now be seen on the default service list.