Owners and Managers can assign a specific pricing level for the services that the Providers provide. Before assigning a Provider a price level, Owners and Managers must set up pricing levels for the default service list. Find more information about this HERE
1. If your Salon has multiple locations, select the location using the drop-down menu on the top left of the screen upon logging in.
NOTE: If your salon only has one location, skip this step and proceed to step 2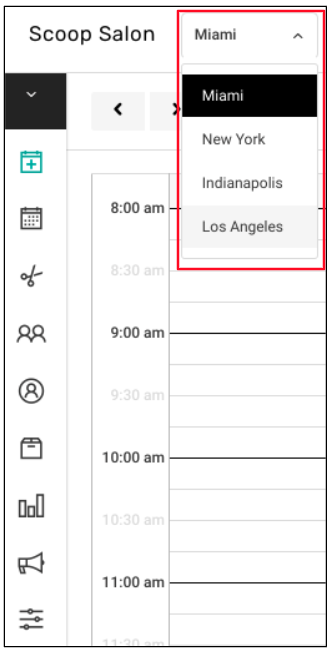 2. Select "Employees" from the left side navigation menu

3. Select the name of the employee

4. Select the price level for the employee.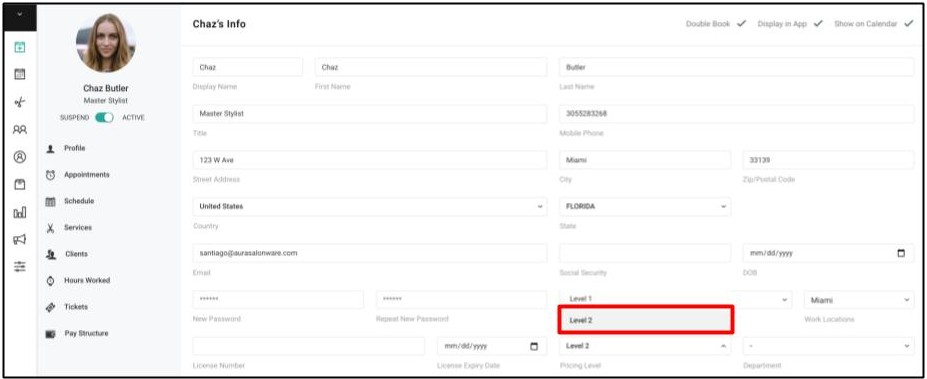 5. Click Save.