Owners, Managers, Receptionists and Providers can add a card to a client's profile for easy checkout and purchases.
1. Select Clients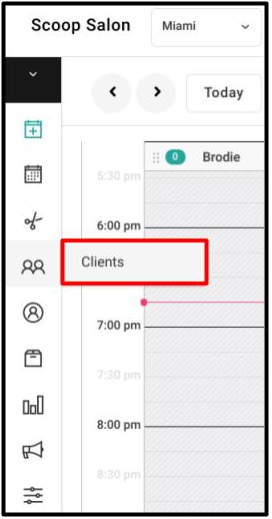 2. Scroll or Type in the Client's name
3. Select credit card icon to the right of client's name

4. Enter the Client's card information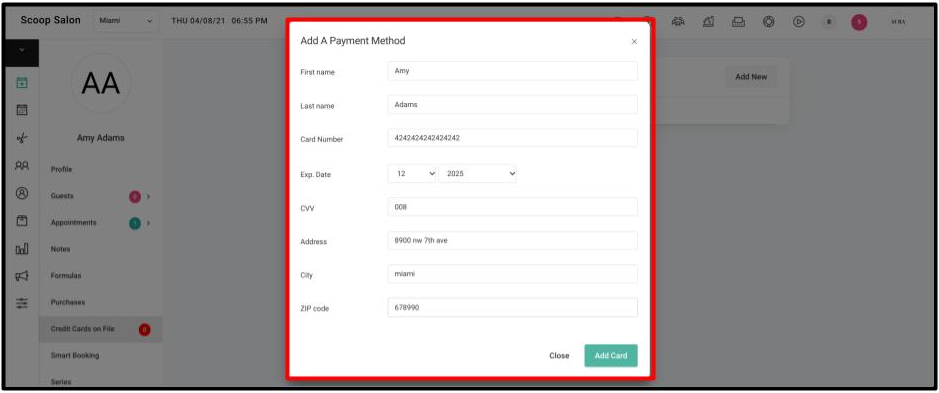 5. Select Add Card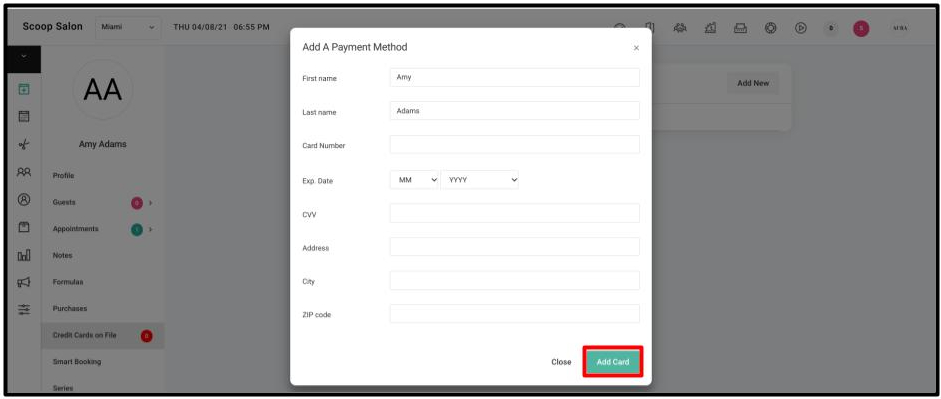 6. The card should now be in the Credit Cards on File section of the client's profile.

7. If the client would like this card to be their default card used for all transactions then select the box under Default

8. If the Client would like their card to be linked to another guest in AURA, select the link icon

9. Scroll or Type to find the Client that needs to be linked

10. When the desired Client is found select Link Card

11. The linked Client will show in the Client Profile

12. If the card on file needs to be deleted then select the X

13. If another card needs to be added then select Add New and follow steps 1 through 7