Password Reset From Client's Profile
Select the "Clients" icon from the left side menu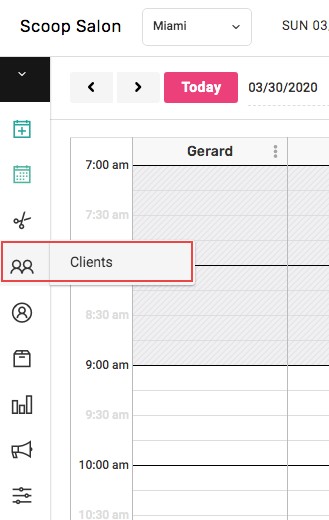 E

ither click on the desired client's name or go to the drop-down menu and select "profile" under the desired client.

On

the client's profile, select "magic password", and reset instructions will be sent.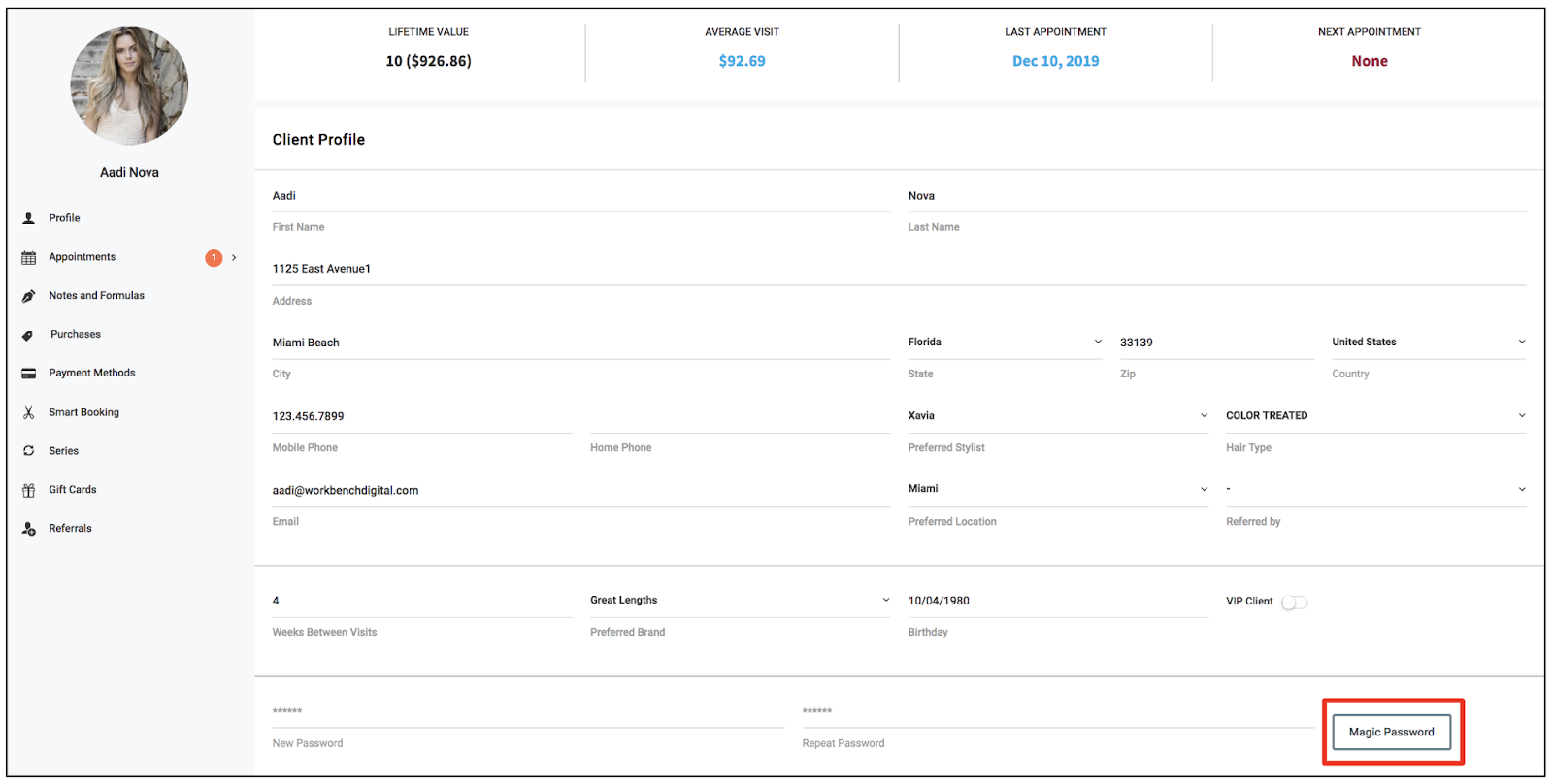 Password Reset From Ticket
Select the desired client's appointment and click "

T

icket

"

in the right corner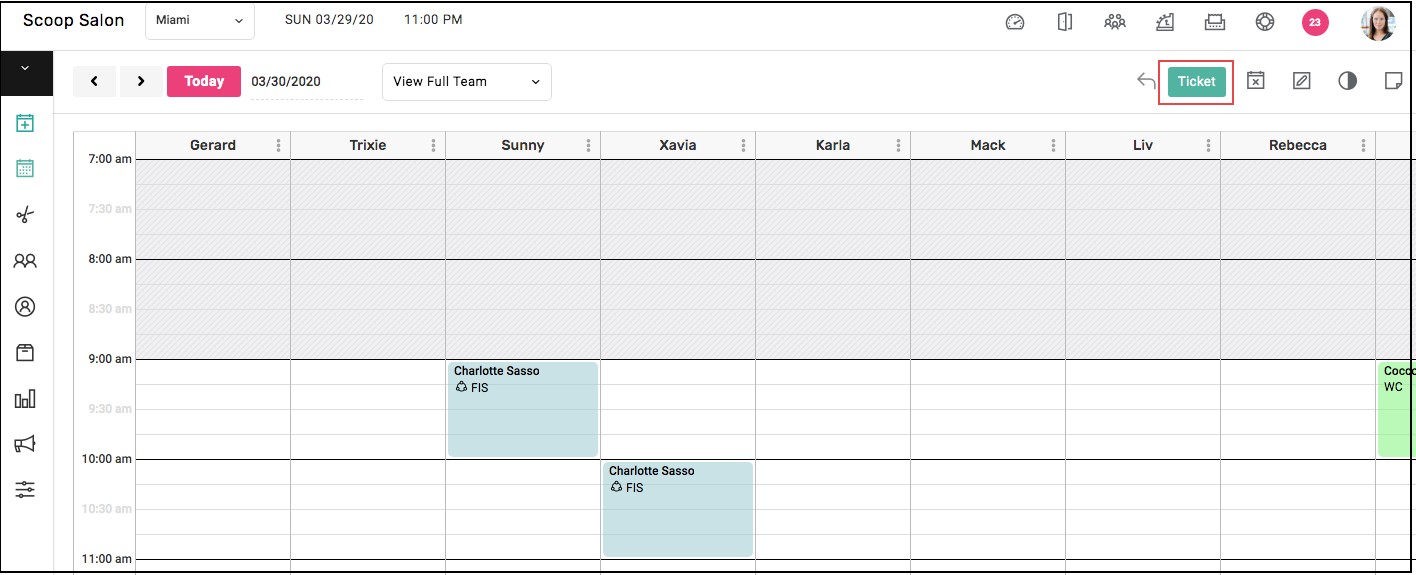 On the ticket, select the "Send Password Link

" icon to prompt the password reset email.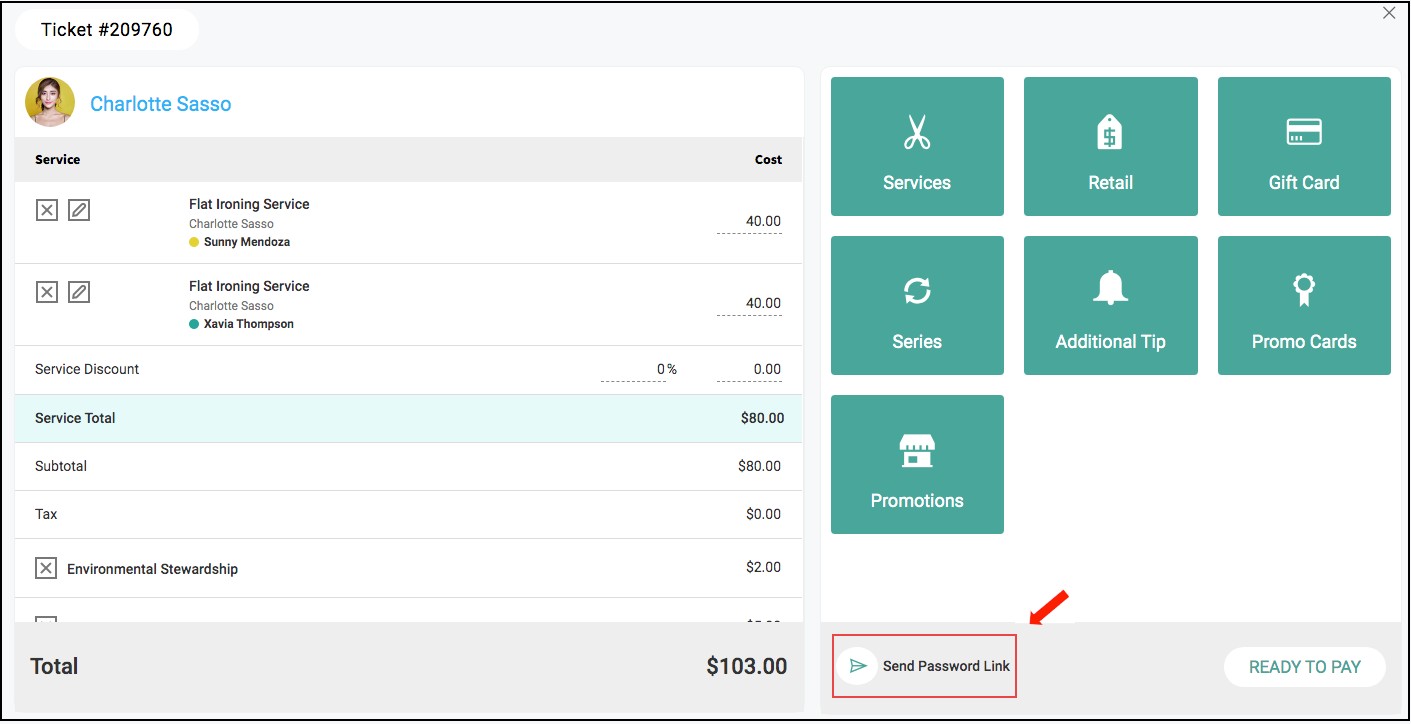 Password Reset Using Client's Name
From the appointment calendar, select the desired client

name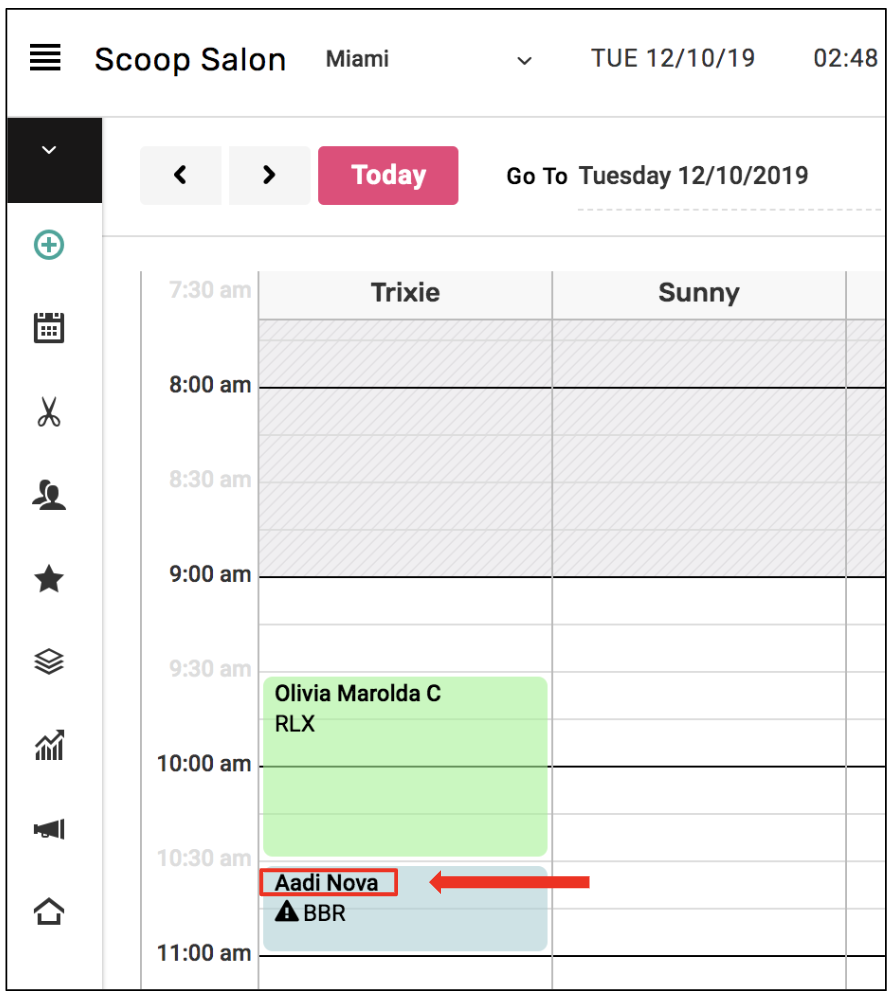 S

elect the "

S

end

P

assword

C

reation

E

mail" icon in the top right to prompt password reset email.