In order to maximize AURA's Automated Appointment and Marketing Alerts, always make sure that client profile details are up to date. This should become a standard part of the booking process with clients. Users can toggle these automated text communications on and off by following directions here.
Your Appointment Has Been Booked!
At the time of booking, a Booking Confirmation email is sent to the client that links to their appointments page in the Client App. We don't ask for Appointment Confirmation at this time because depending on how far-out the booking is, a confirmation may be unreliable.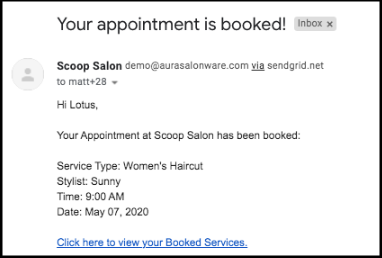 Appointment Confirmation Text
An Appointment Confirmation Text is sent to clients 12, 24, 48, 72, or 96 hours* before each appointment. Clients can confirm their appointment via text by replying "1" which automatically marks the appointment Confirmed on the Calendar.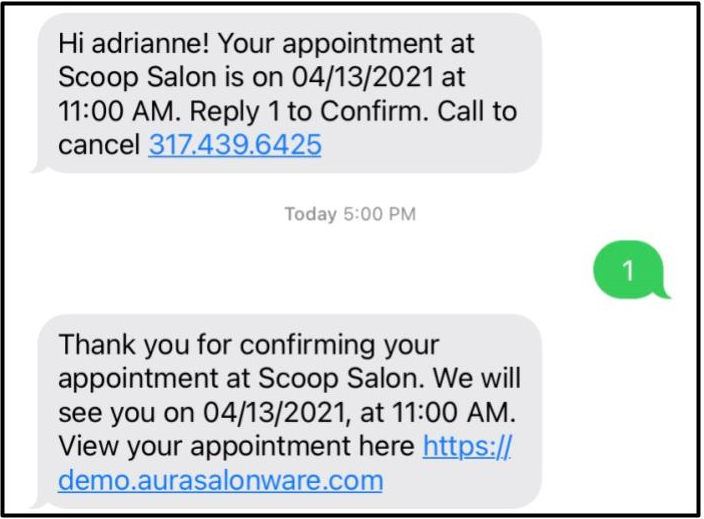 *
Note
: the timing of the appointment confirmation text can be customized in Auto Notifications under the Marketing tab by an Owner or Manager.

Arrival Text (with Provider Notification)
Clients receive a
Arrival Text
30 minutes before each appointment, that enables them to check-in by responding to the text with a "3".
If the salon has added Arrival Instructions in the Client App section under the Salon Settings then a link with the salon's Arrival Instructions will be included in the Client Arrival Text.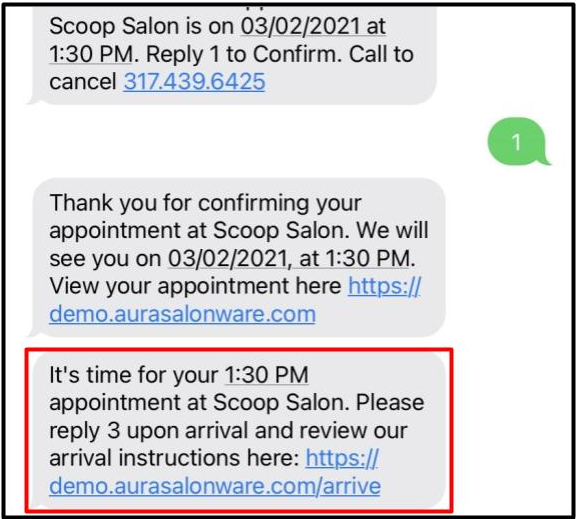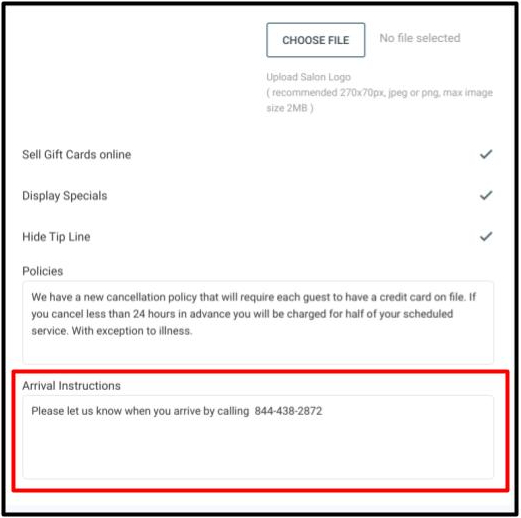 The client replying 3 automatically marks the client as
Arrived
on the
Calendar
and sends a Provider Notification Text
to the booked Provider. The Provider Notification Text is sent immediately. If it is a multi-service appointment, the first Provider for the visit receives the Provider Notification Text.

At 15 minutes before an appointment, the
Green Check-In Button
appears in a client's
Client App
, which also triggers the above activity. This process is explained here:
https://support.aurasalonware.com/hc/en-us/articles/360047147734-Client-Self-Check-In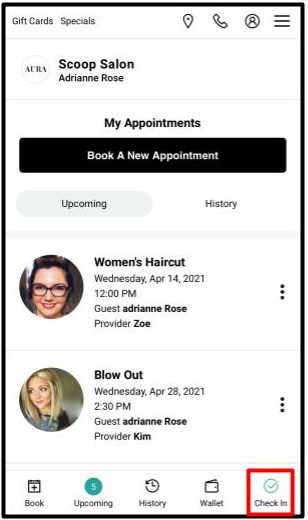 **Note** By law, texts can not be sent between 8 pm and 8 am, so for an appointment that is less that 48 hours away, if a client books between those times, the text will arrive the next morning.
**Note** Confirmation Texts are sent immediately when appointments are booked on the same day.

Receipt

The client is emailed an itemized receipt for their purchase immediately after paying if their email is on file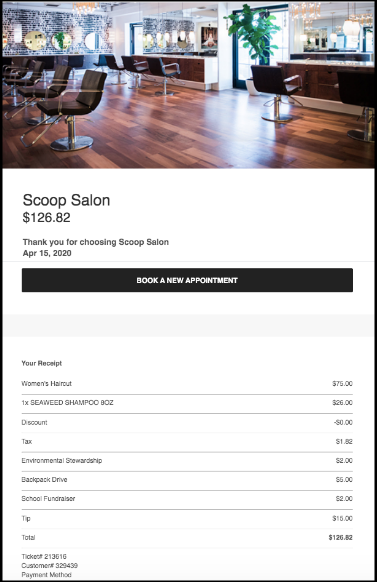 Using the Weeks between Visits and Preferred Service fields in the client profile, text messages that remind the client to book their next appointment are sent to the client. They will not go to the client if they have booked an appointment with the Preferred Service.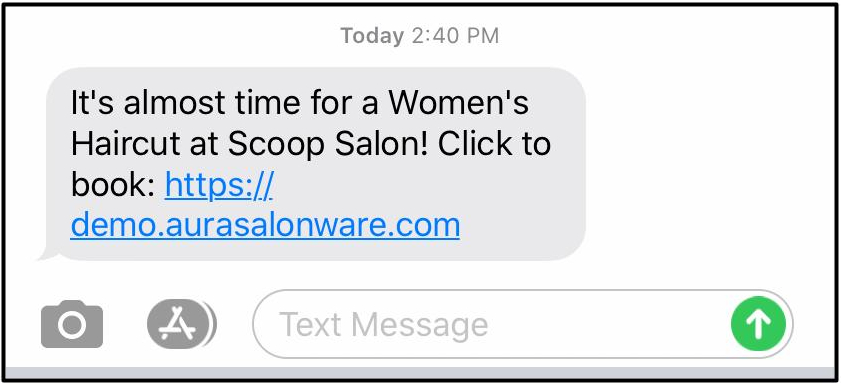 Thank you/Review Text

This text may be present depending on the system settings. It can link to your business review page on Google.


Card Linked Notification Text
When a client's card on file is linked to a different client's account, the cardholder will receive a text notifying them that the card has been linked.