1. If your Salon has multiple locations, select the location on the top of the screen
NOTE: If your salon only has one location, skip this step and proceed to step 2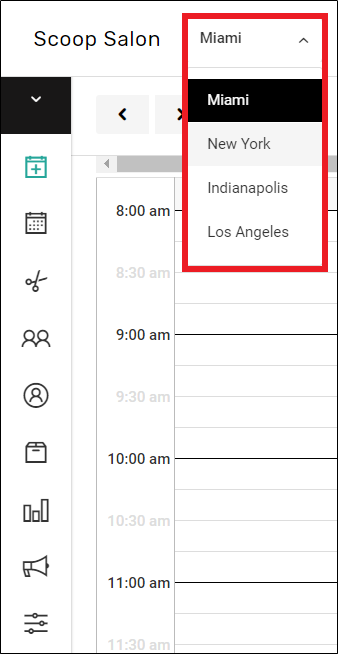 2. Go to "Salon Settings" on the left side menu. You will be automatically directed to your Salon "Profile".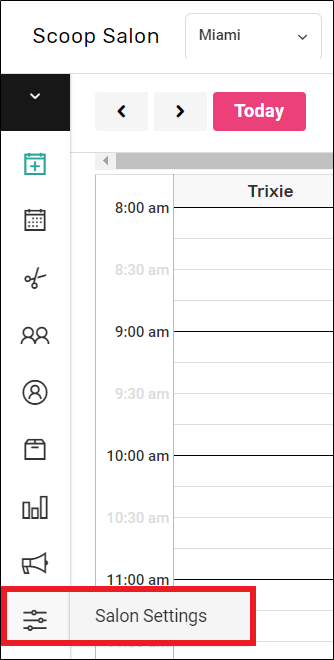 3. Select "Access"

4. Select the checkbox for Provider SMS Notifications
NOTE: When checked, providers will receive an SMS notification when their client checks in at the salon.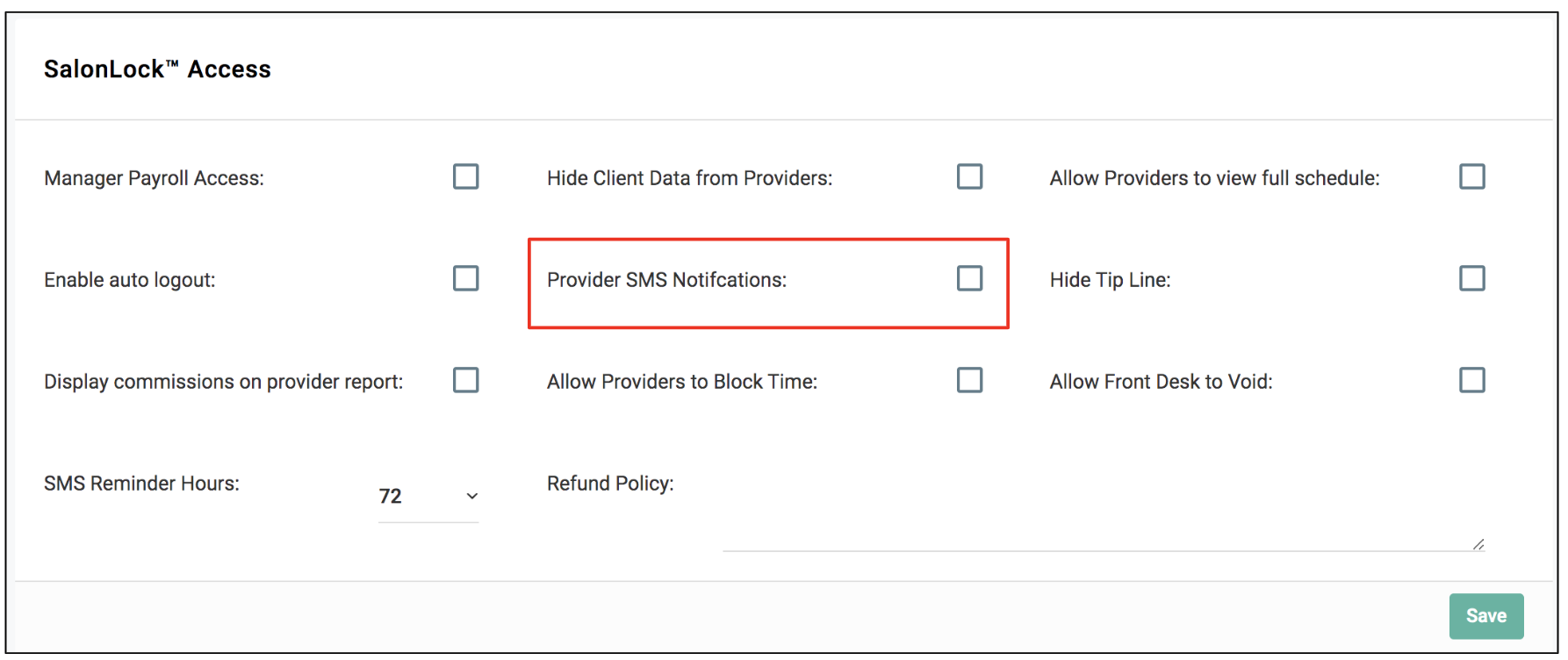 5. Click "Save"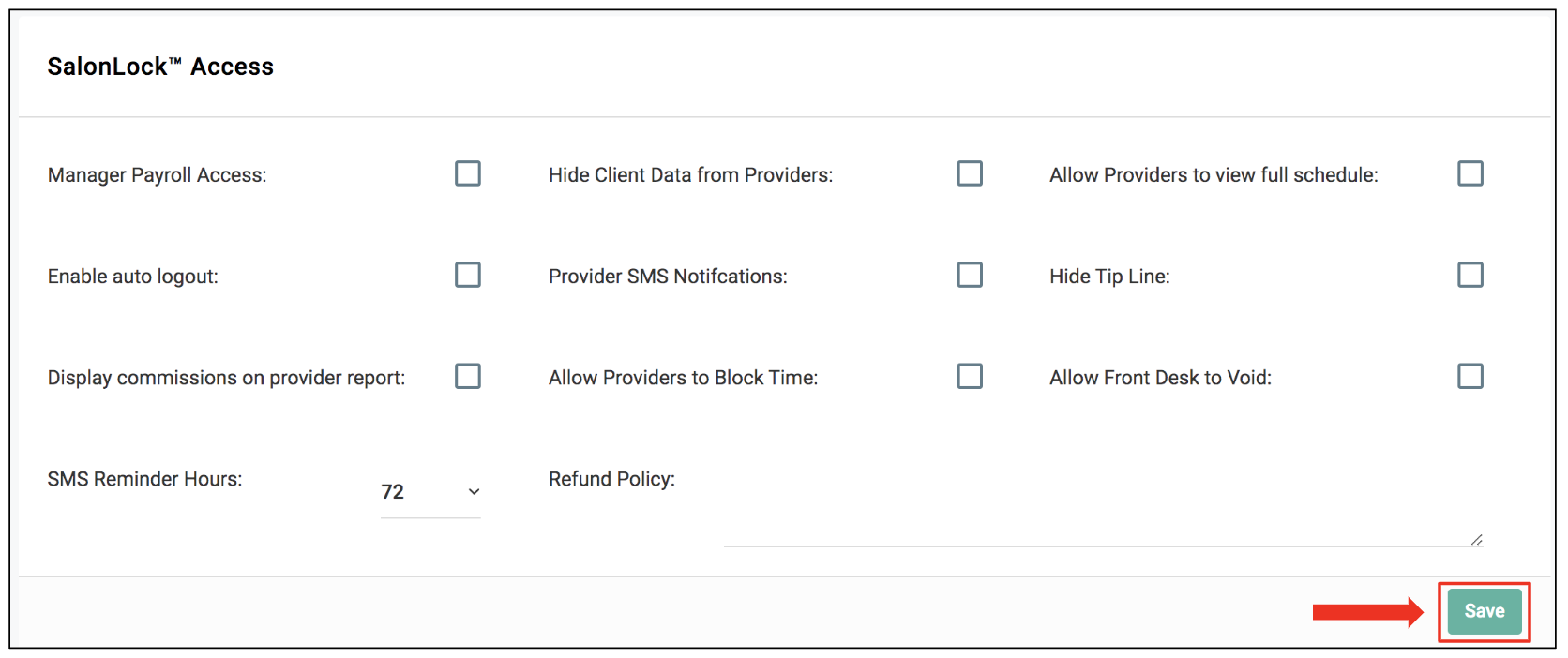 6. If you have multiple salon locations, repeat steps 1-5 for each location