Two Way Texting can be done with a client responding to an Auto Notification, or with the salon initiating the Two Way Text conversation
1. If your Salon has multiple locations, select the location using the drop-down menu on the top left of the screen upon logging in
NOTE: If your salon only has one location, skip this step and proceed to step 2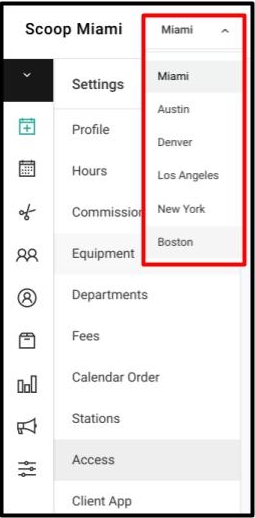 2. Two Way Texting is accessible on the Desktop via a button on the top right.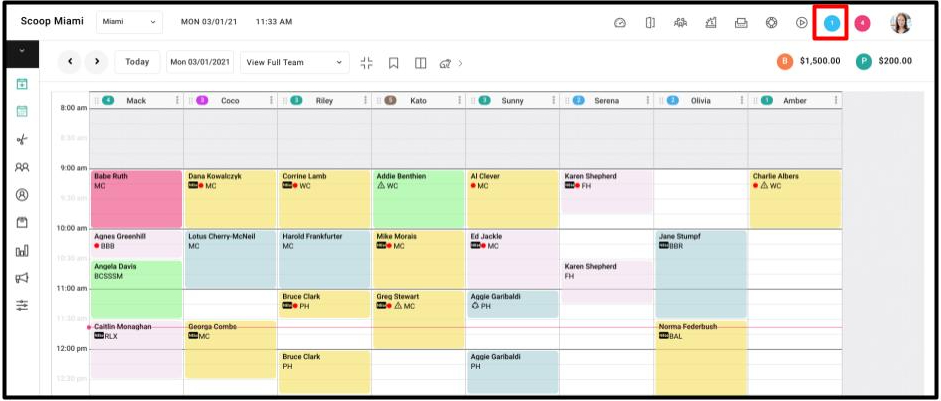 3. If the circle is gray there are no unread messages

4. If the circle is blue there are unread messages. The number shows how many messages are unread.

5. Start a message conversation by clicking the message icon.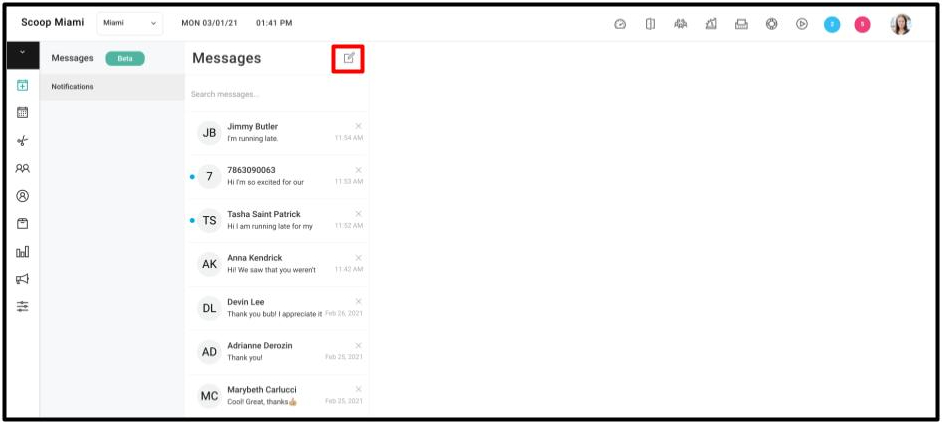 6. Scroll to search for the client name or type in the client's name

7. Type in the message that will be sent to the client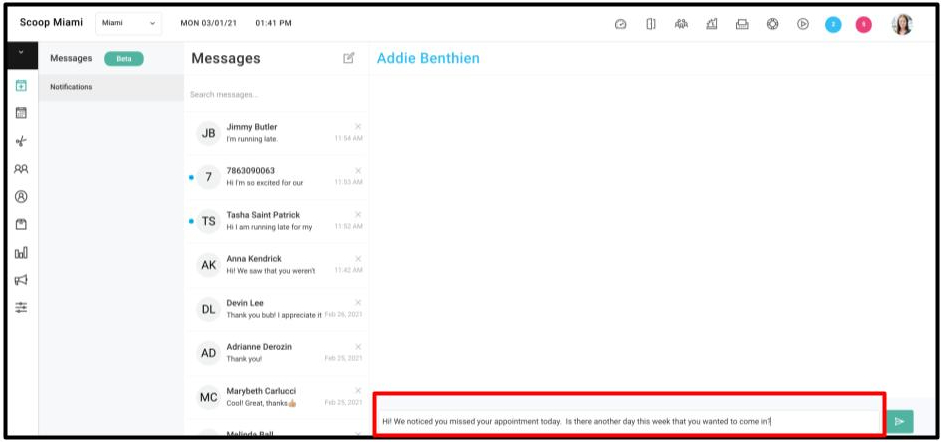 8. Click the send icon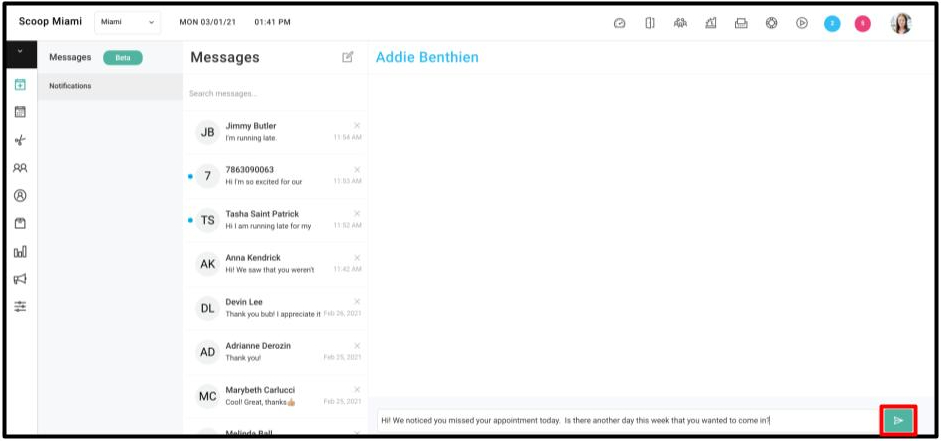 9. The sent message will show here, and all messages that the client sends will be shown here. Any conversation can be initiated or continued through this section.