1. Select the block start time on the calendar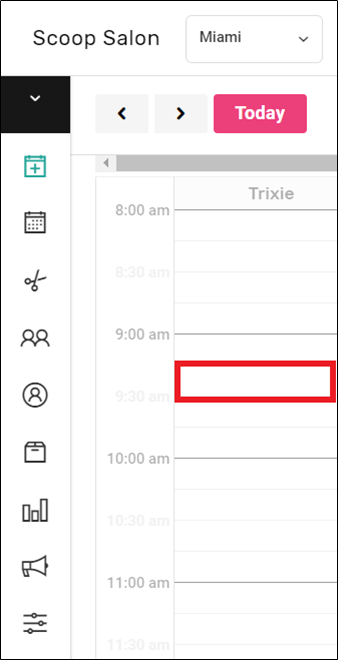 or click book new on the side menu.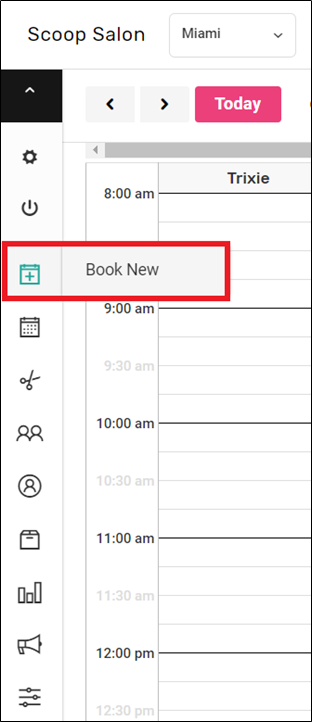 2. Select the "block" tab on the top of the menu.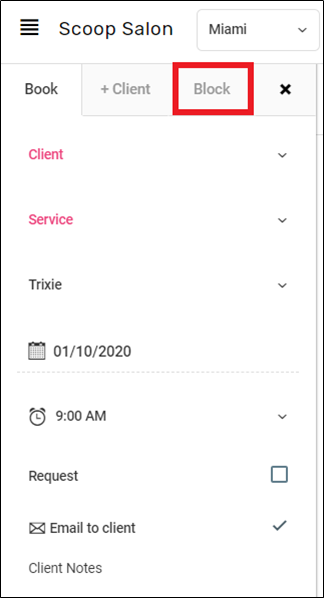 3. Select the desired provider, date, and block times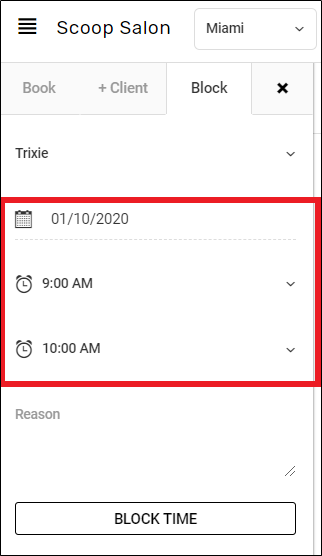 4. Enter a Reason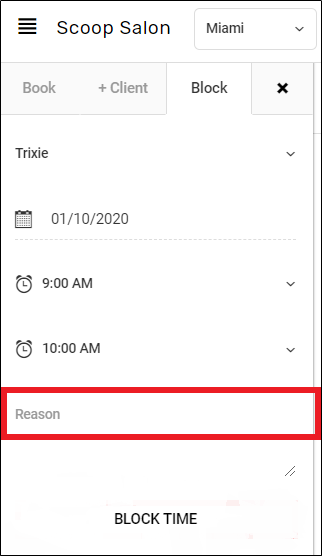 5. Click "Block Time" to add the block to the calendar.