Owners can choose to show the terminal option in the provider app. When enabled, providers can utilize the credit card terminal and accept Card-Present transactions. Providers will continue to have access to Cash, Express Pay, and Check payment options.
Note: Multi-location salons must do this in each location
1. Navigate to Salon Settings

2. Select Access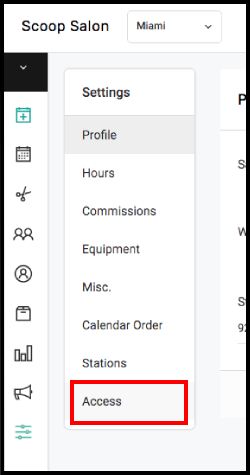 3. Select "Display Terminal Option in Provider App"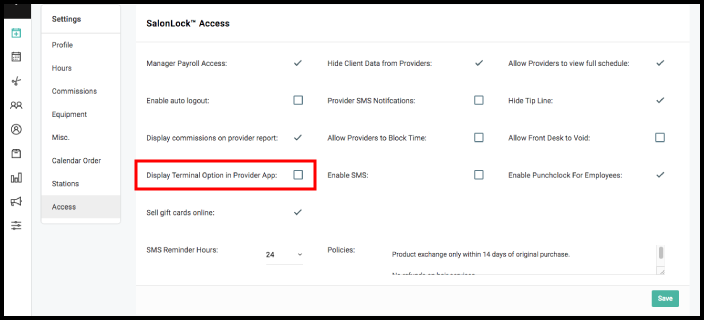 4. Select "Save"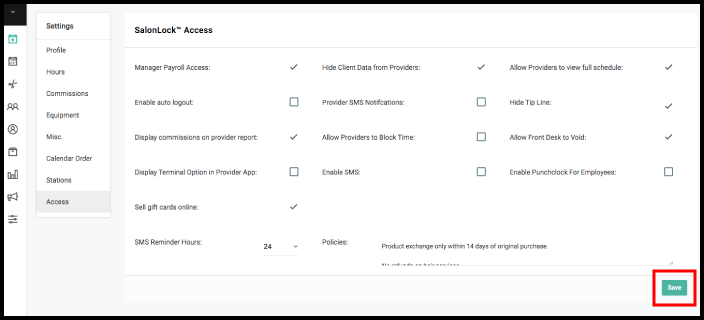 5. Repeat this step in every salon location for multiple location salons