1. If your Salon has multiple locations, select the location on the top of the screen
NOTE: If your salon only has one location, skip this step and proceed to step 2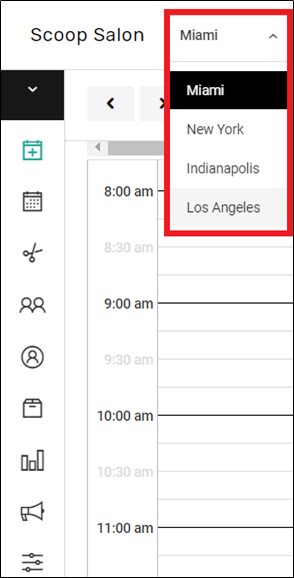 2. Select "Inventory" > "Products" on the left side menu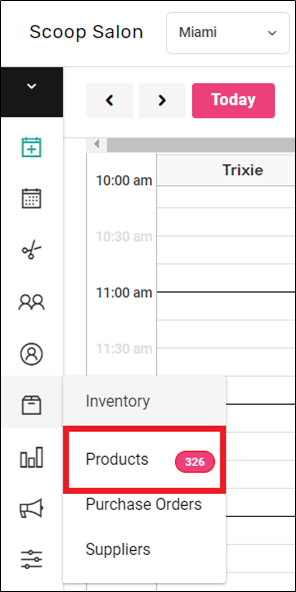 3. Select the green "+" button on the top left of the "Products" List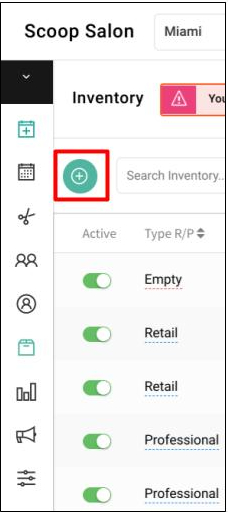 4. Fill out the New Product Form.
a. The barcode for the product goes in the UPC Field
b. The SKU field will be included in any Purchase Order .CSVs that are sent to the Supplier
c. Product name is the name that can be used to search for the product and what is displayed on the ticket. It may be a good idea to include Size/Vol in the product name field, so the Size/Vol will display on the ticket as well
d. Size/Vol will display in Purchase Orders and other inventory processes, but not a ticket
e. Color may be used to denote whichever information is preferred
f. Supplier is chosen from the existing list of Suppliers. If there are none present, one must be added before adding the product
g. Brand can be searched for within a ticket. So, one could type "Aveda", and all the products with the brand "Aveda" would display in the ticket
f. Type is either retail or professional. Professional products cannot be sold on a ticket
g. Category and Sub Category may be used to denote whichever information is preferred
h. Sell Price is the price that clients pay for the product
i. On Hand is the current quantity of the product that is in stock
j. Minimum Alert: Once the product is at or below this number, it will be marked as low by the system
k. Maximum: this primarily affects Purchase Orders. If a product's maximum is 10, then the system will automatically suggest to order the correct amount of that product to get the On Hand back to a quantity of 10
l. Cost is the internal, ordering, cost of the product. The cost of the product from the Supplier.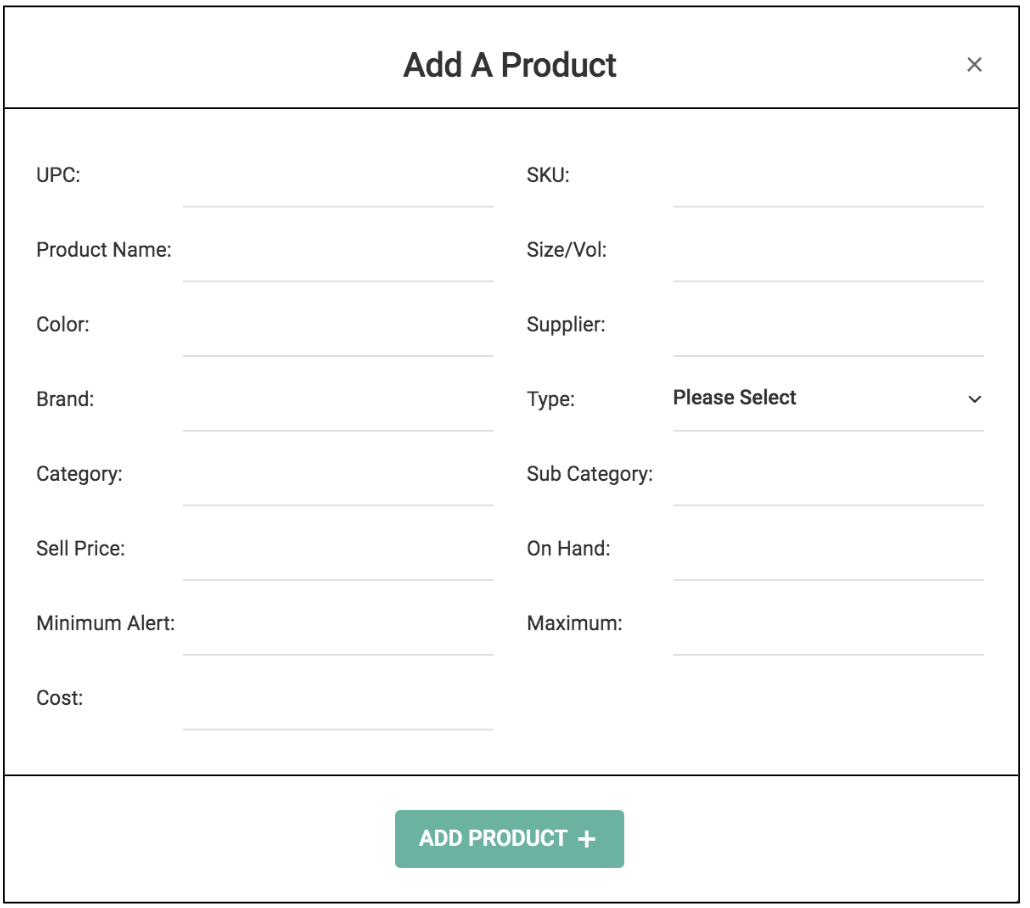 5. Click "ADD PRODUCT +"