Owners, and Managers can download a .CSV of the business's inventory that can be filtered and ordered via the options on the screen. For example, the .CSV file can be a specific brand, be in alphabetical order, or only include retail or professional items.

Note: Inventory may vary per location in multi-location businesses.

1. Move the cursor over Inventory and select Products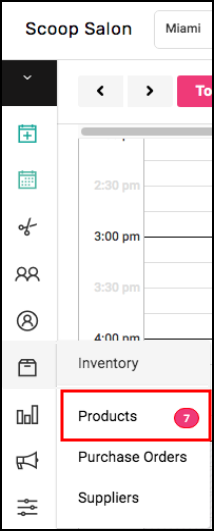 2. The entire product list is displayed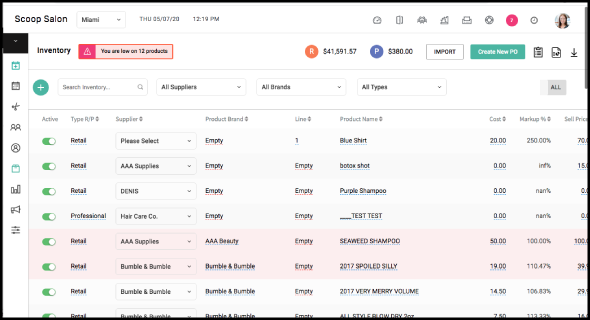 3. If desired, filter the products being displayed by Supplier, Brand, type, or low inventory level. The .CSV will reflect these changes.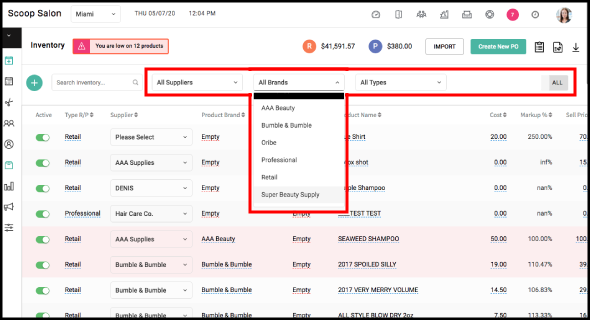 4. If desired, order the columns by Retail/Profession, Brand, Line, Product Name, Cost, Markup, Sell Price, On Hand, Min Alert, Maximum, UPC Code, SKU, Size, Category, Sub Category, Employee, or Record Created. The .CSV will reflect these changes.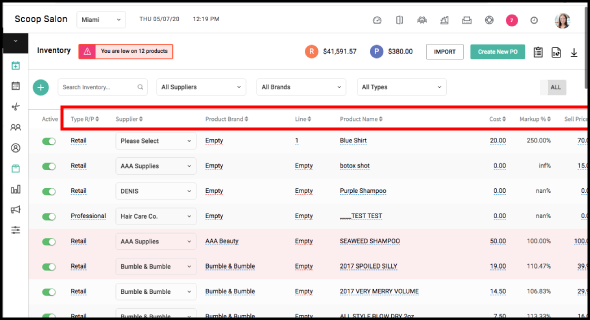 5. Once the desired products are displayed in the desired order, select

to Download the CSV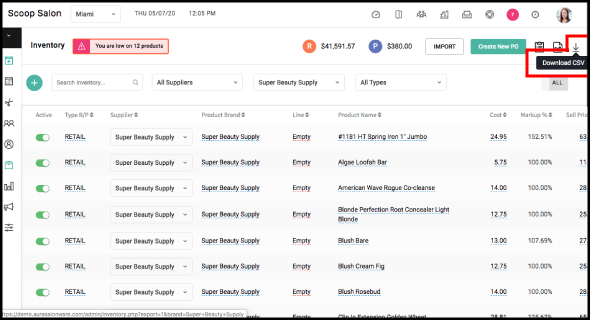 6. The CSV is filtered and ordered as dictated. It can then be printed.