1. Locate the appointment on the books and click the body of the appointment.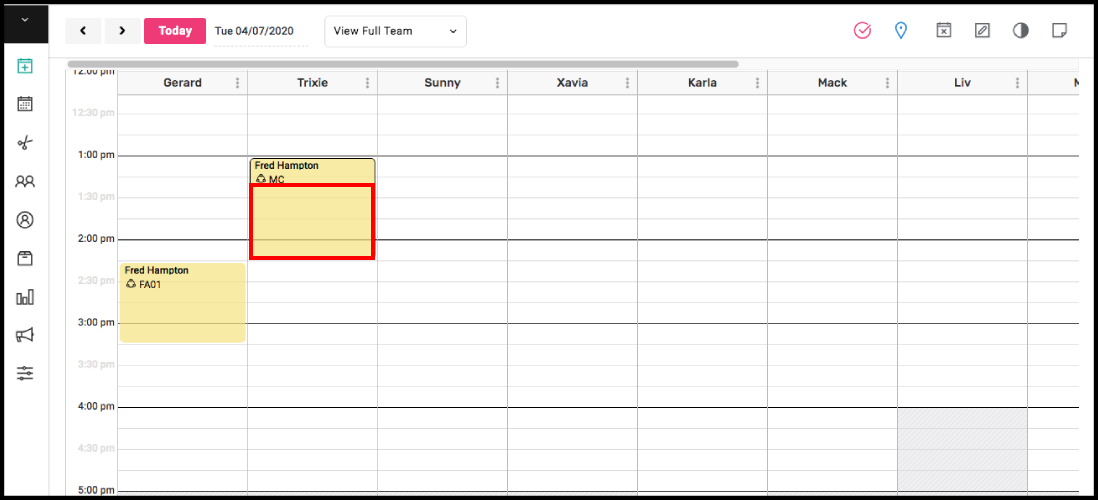 2. Select "edit" in the top, right-hand corner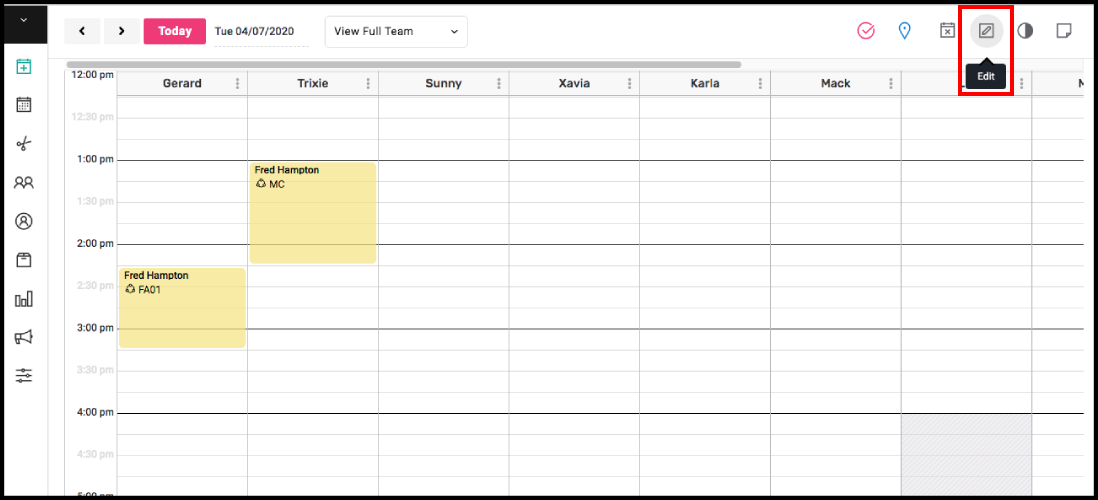 3. In the booking form on the left, "save and continue" will navigate between different services in the appointment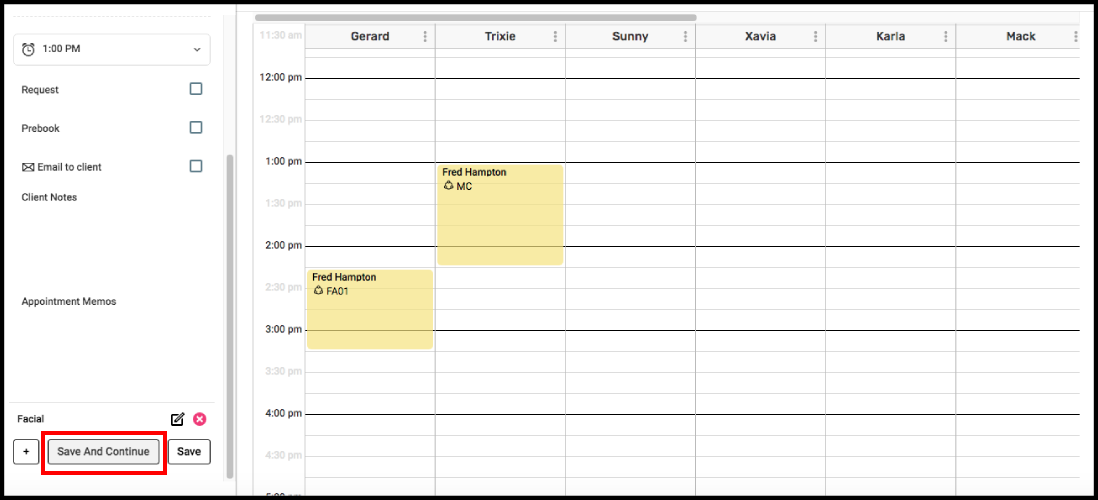 4. When the service you want to delete is shown immediately above the button, select the "x"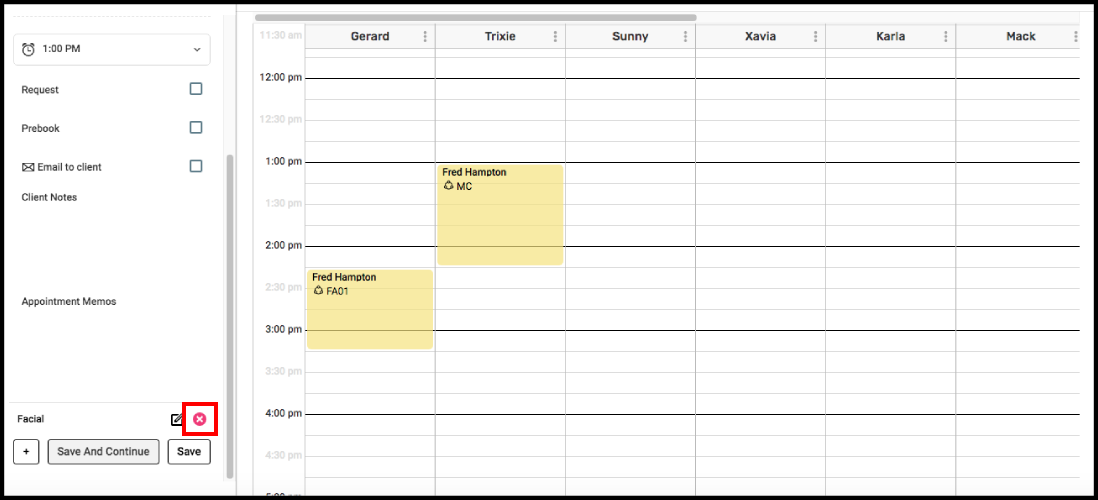 5. Select "Okay" to confirm the service's removal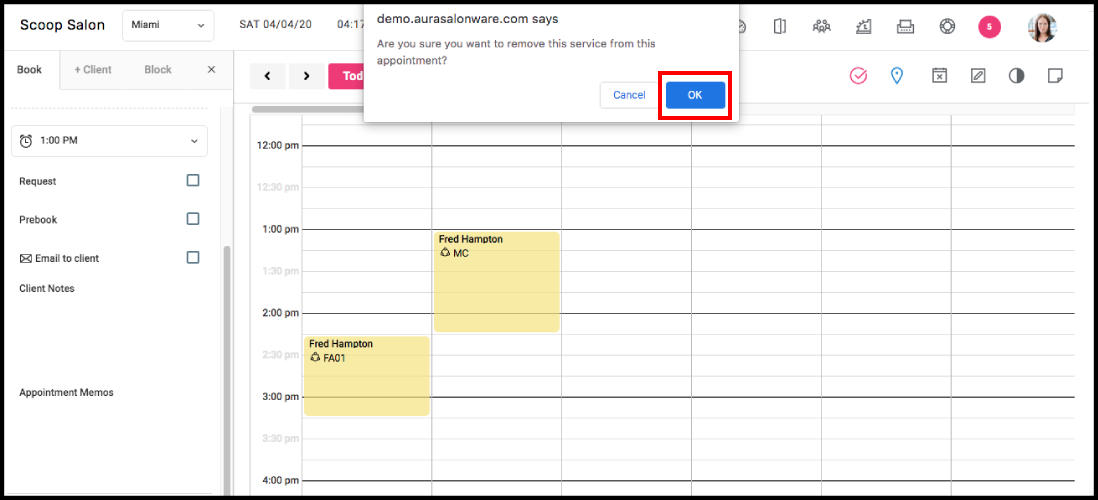 6. Select "Save"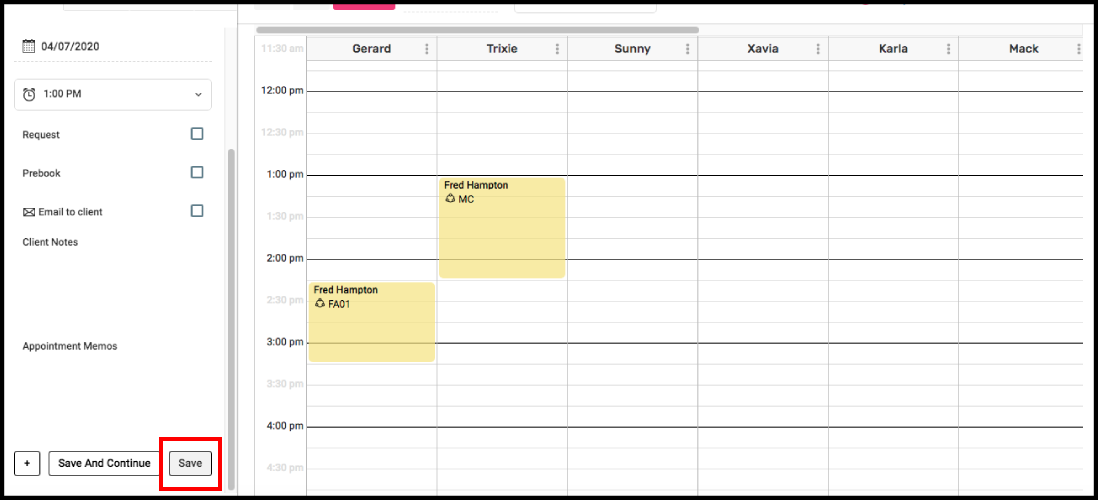 7. The updated appointment is shown on the books