Owners can hide the tip line from the client app by activating "Hide Tip Line". The option to add a tip will still appear in the salon-side mobile and desktop apps, and receipts will still denote how much of a tip was left, even if the tip amount was $0. This feature stops the client from adjusting the tip amount before processing without employee approval.

Note: Multi-location salons must do this in each location
1. Navigate to Salon Settings

2. Select Access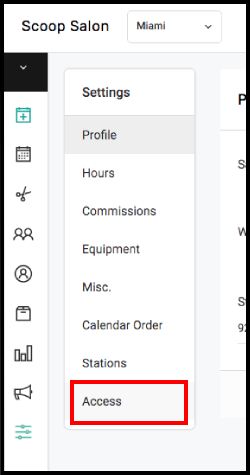 3. Select "Hide Tip Line"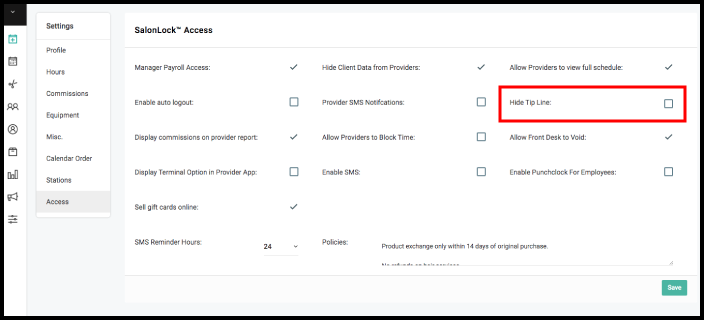 4. Select "Save"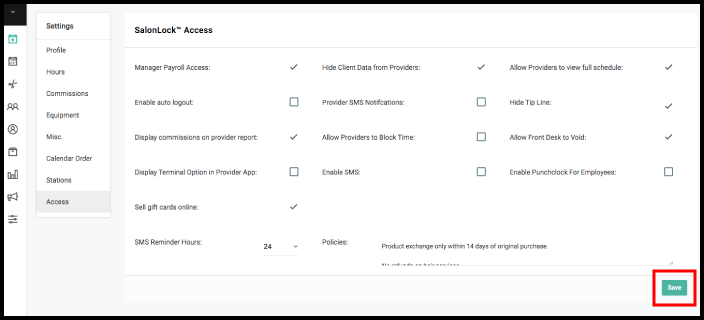 5. Repeat this step in every salon location for multiple location salons