Owners, Managers, Receptionists, and Providers can add a promotion to an open ticket. Promotions can be added to each service on the ticket if there is more than one service, or applied to just one service on the ticket.
1. Select the appointment on the calendar

2. Select Ticket from the appointment modal

3. Select Apply Promotion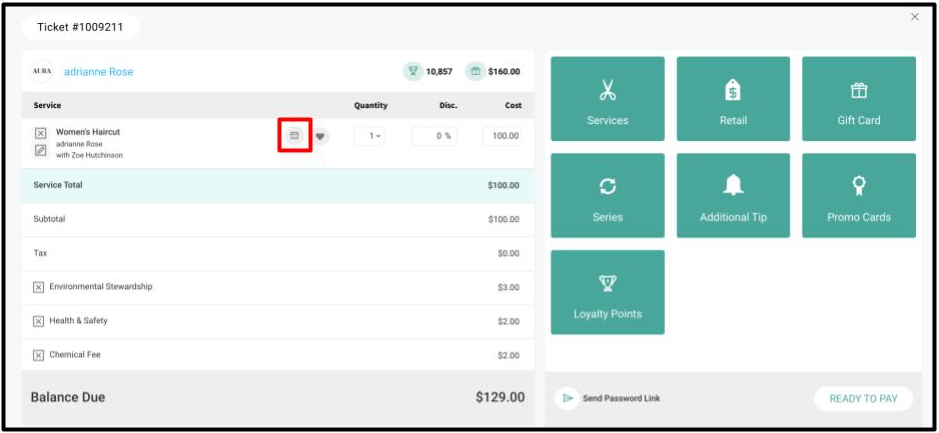 4. The list of current promotions will display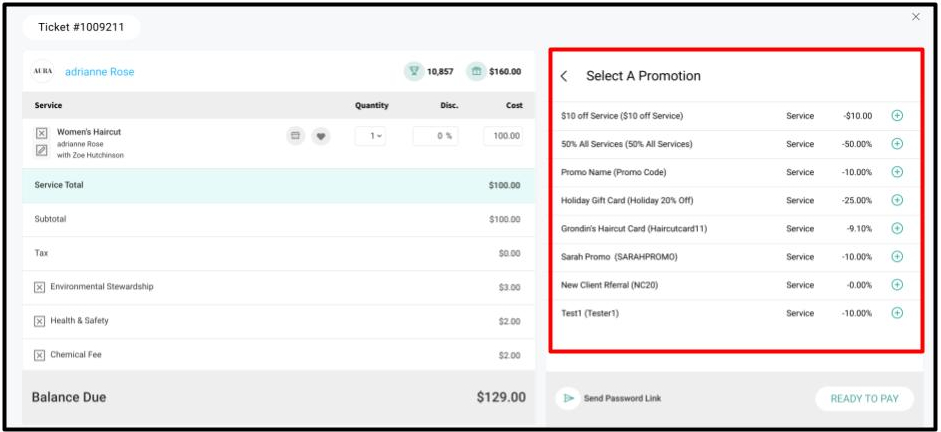 5. Select the desired promotion by selecting the + sign next to the promotion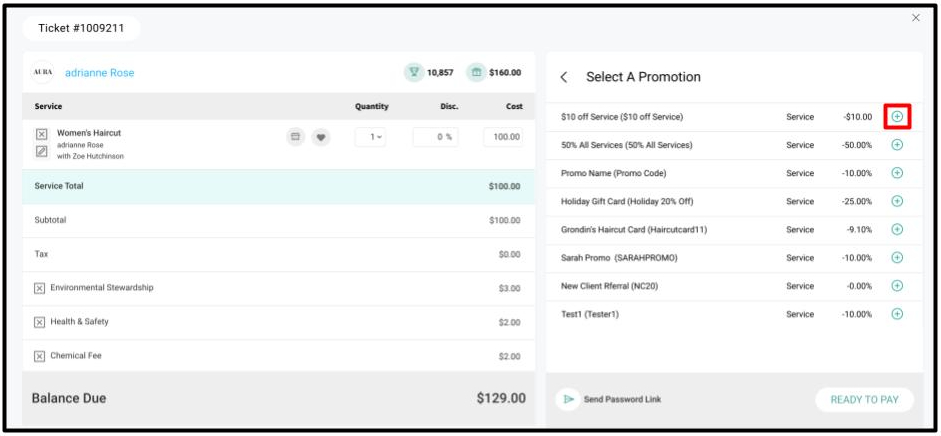 6. If there is more than one service then additional promotions can be added if necessary.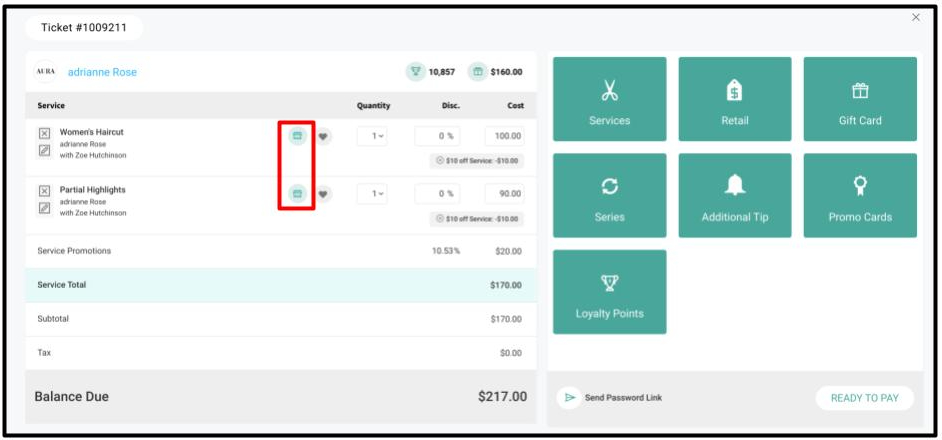 7. Proceed with check-out process
NOTE: The Promotion will be added to the ticket and price will be adjusted accordingly