1. Navigate to [Salon Code].aurasalonware.com and select Sign In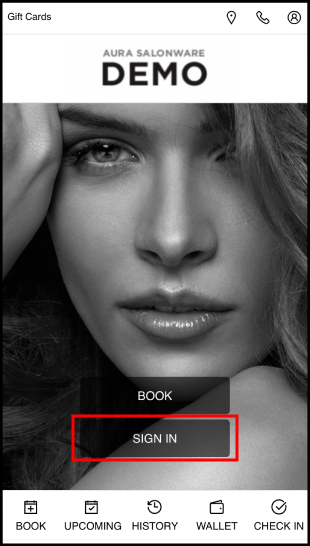 2. Enter the Email or Phone Number and Password associated with the account.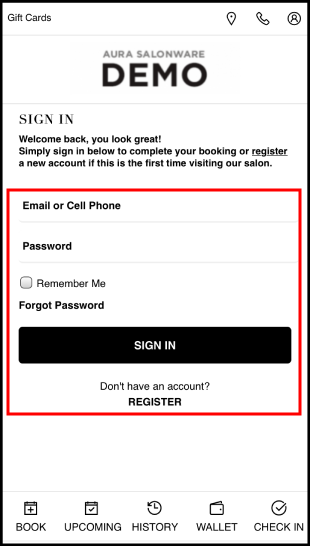 3. Select Wallet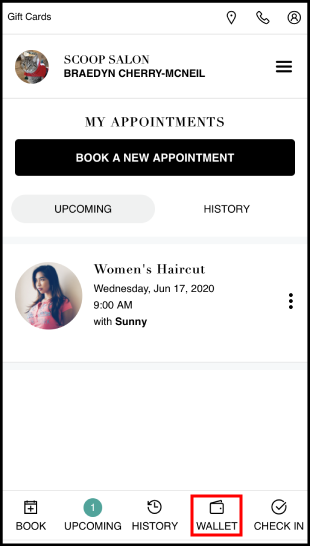 4. Select Gift Cards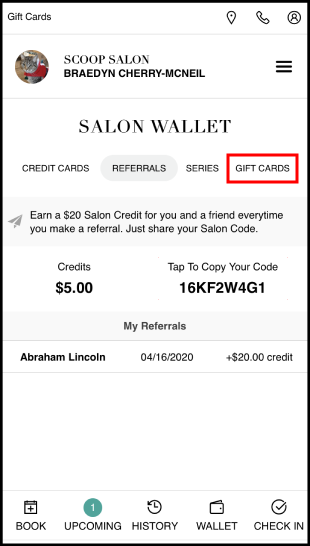 4. Choose the amount to purchase or...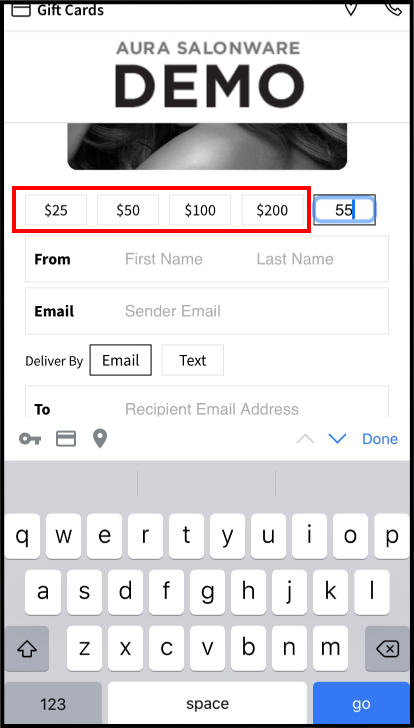 5. ...Enter a custom amount. Then hit "done" (iPhone) or "next" (Android)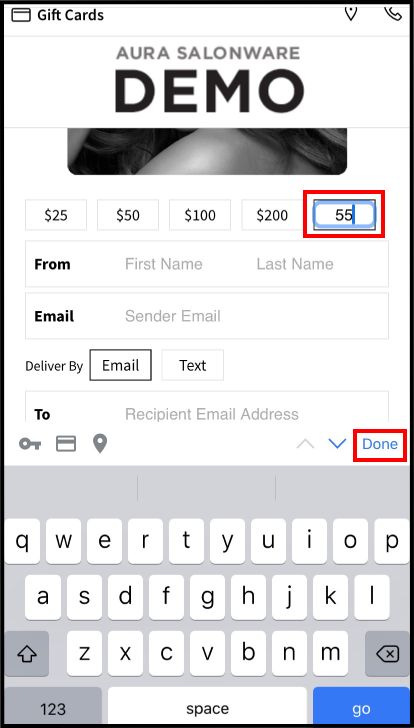 6. Enter your First and Last name in the name fields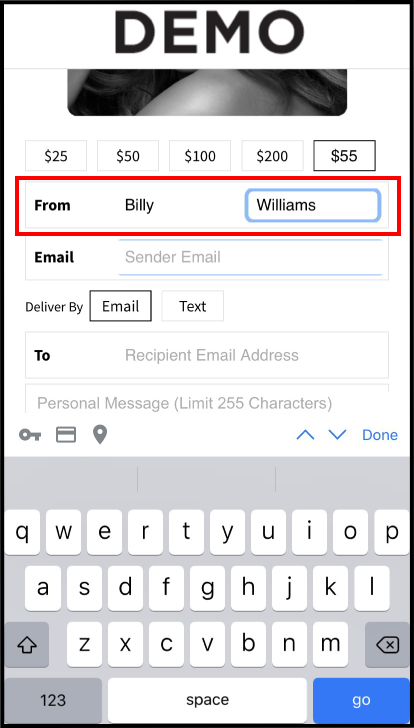 7. Enter your email
.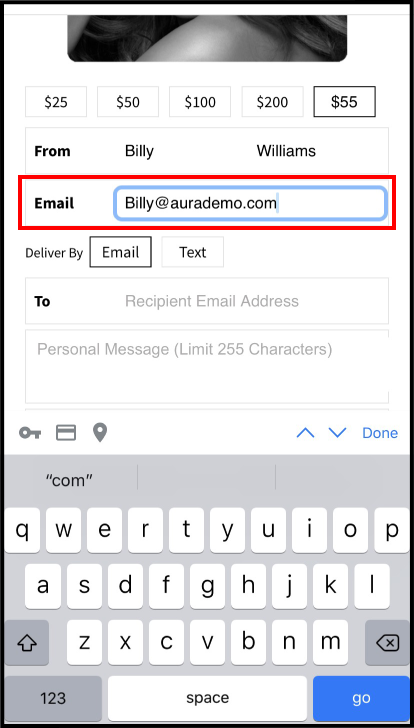 7. You can choose to have the gift card delivered by email or text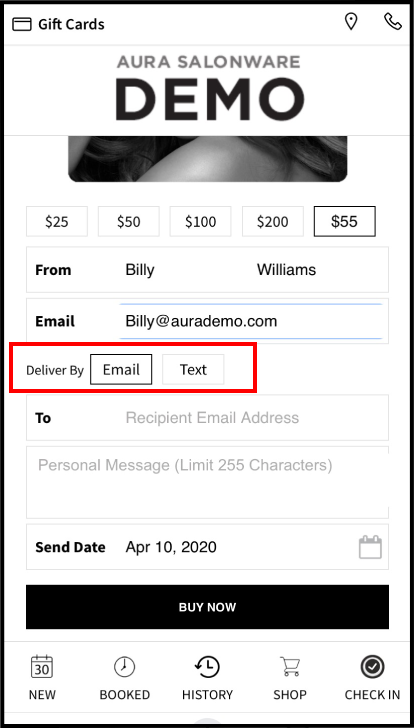 8. Enter the email or phone number for the gift card to be delivered to.
If it is for yourself, enter your email or phone number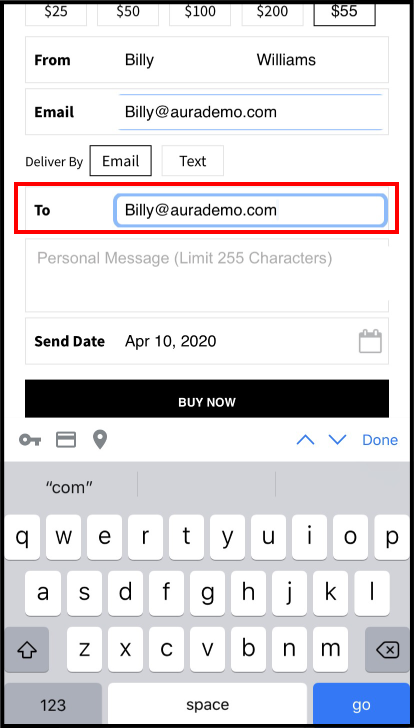 9. If it is for someone else, enter their email or phone number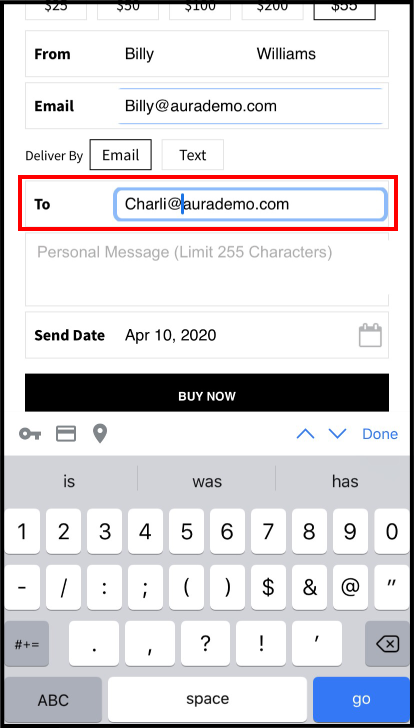 10. Enter a personal message if desired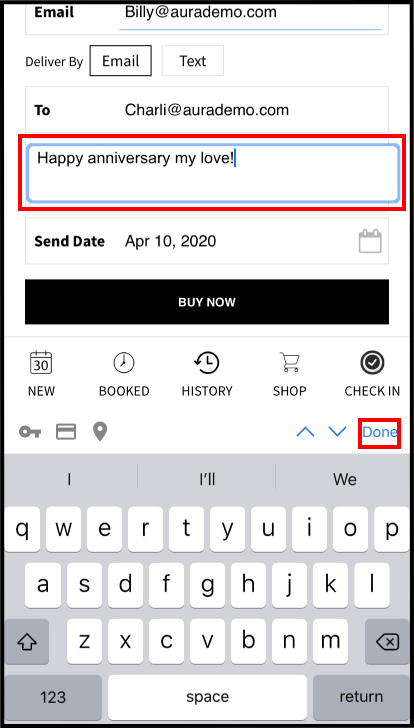 11. A send date in the future can be selected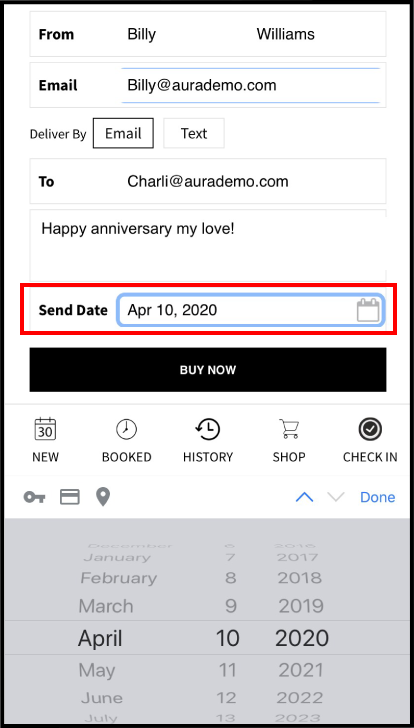 11. Select "Buy Now"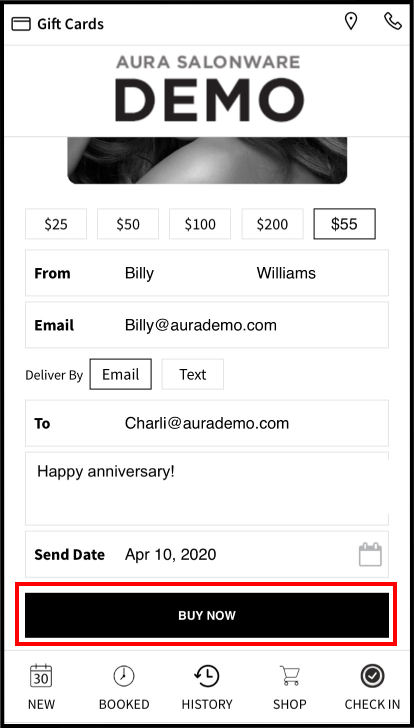 12. If there is a Card in the Salon Wallet, select Use a stored payment method. Otherwise, enter the correct credit card information.
All fields are required and must match the information on the card.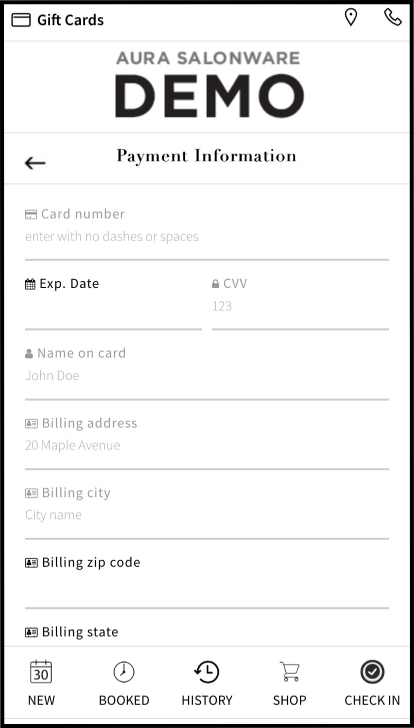 13. Select "purchase"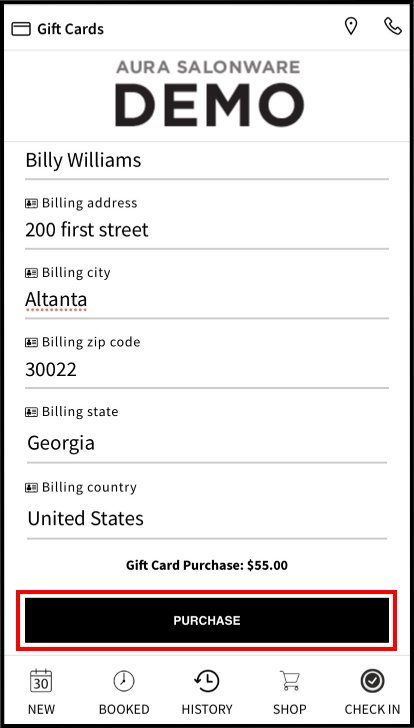 14. The purchase is confirmed and the gift card number is displayed.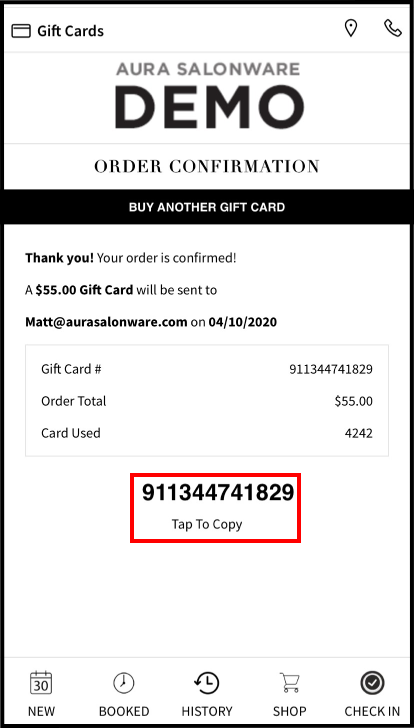 15. The email that is sent looks like this. Selecting "Click to retrieve your Gift Card" will show a digital version of the gift card and allow it to be added to a registered client's salon wallet.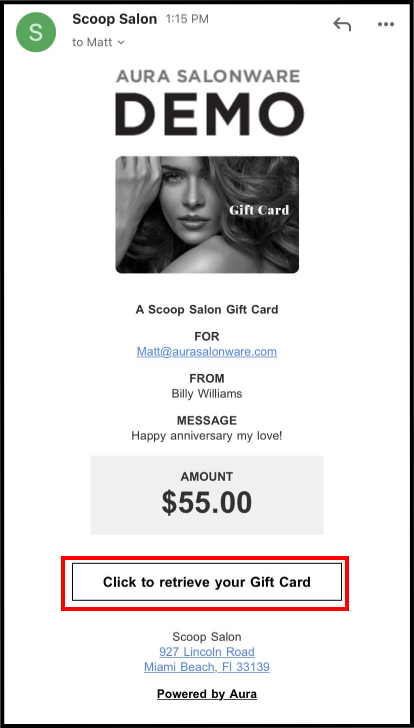 16. Sending the gift card as a text message links the receiver to their digital copy.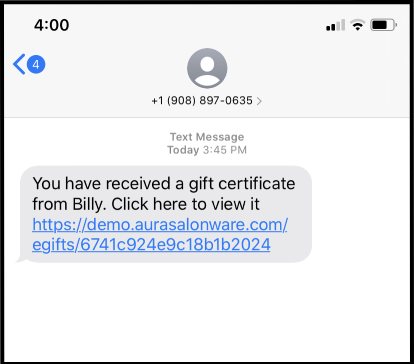 17. Here is an example of the digital gift card