Standing appointments are perfect to use when booking appointments for clients that want to book a recurring appointment for a service or services.
Owners or Managers must enable the Advanced Booking Form in order to be able to book Standing Appointments. The Advanced Booking Form can be enabled by turning on the access in the Salon Settings tab under Access. If it is turned on it is enabled for ALL employees.

1. If your Salon has multiple locations, select the location at the top left of the screen
NOTE: If your salon only has one location, skip this step and proceed to step 2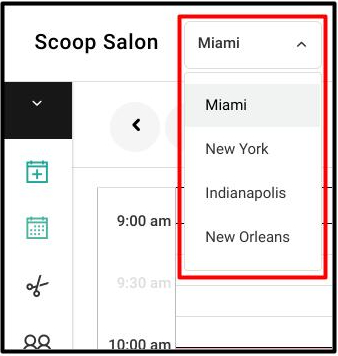 2. Select Book New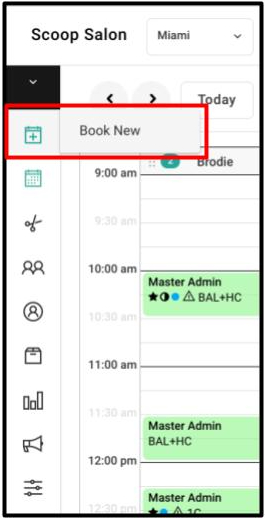 3. Type in the client name or Search for the client name using scroll bar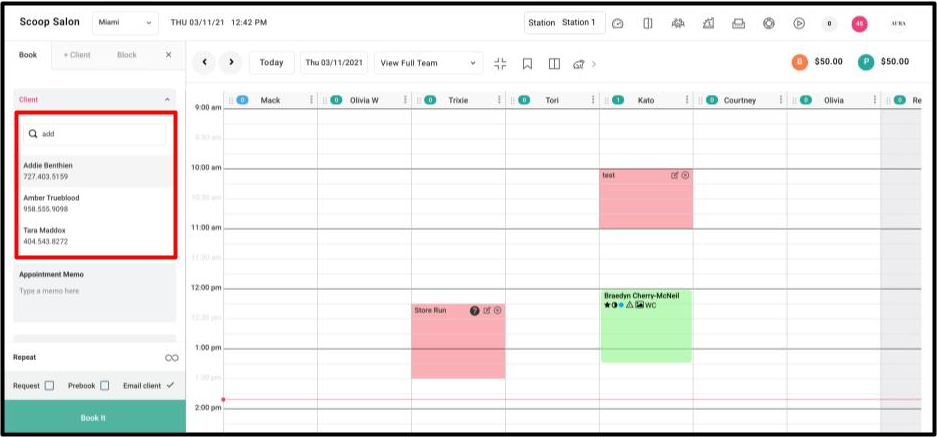 4. Select a Service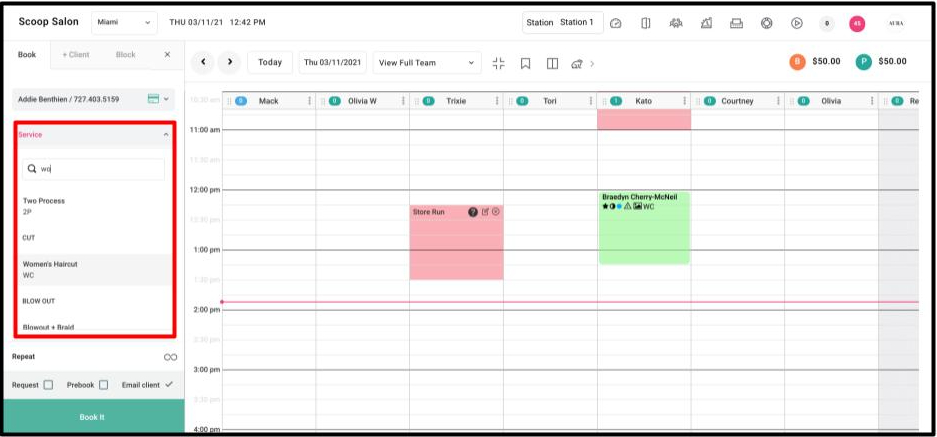 5. Select a specific Provider, or just leave as Provider if no specific Provider is requested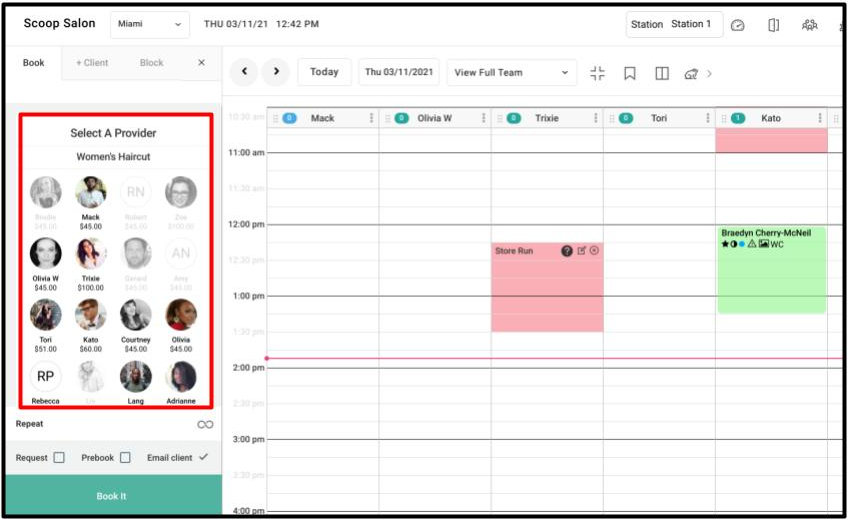 6. Select a date and a time for the appointment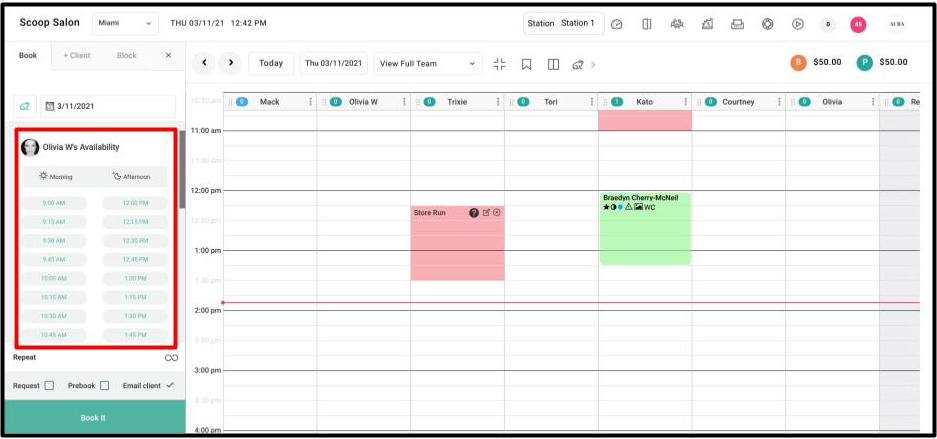 7. Any additional services can be added by selecting the plus button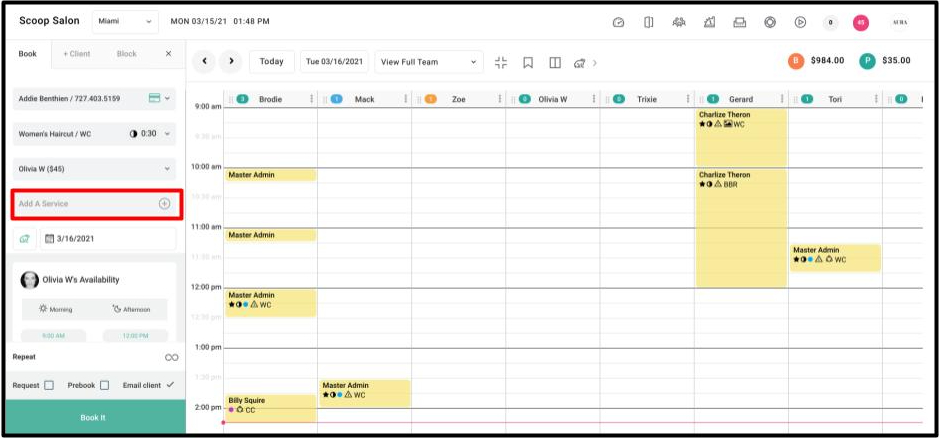 8. Select a date,time, and Provider for the additional service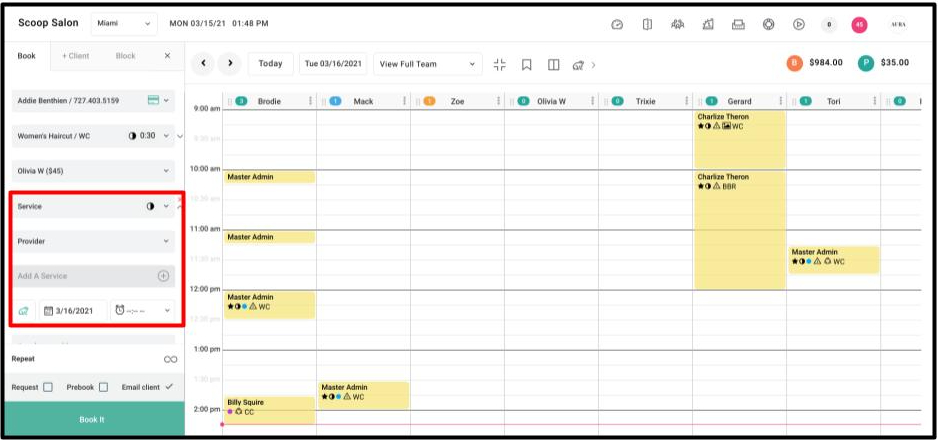 9. Add an Appointment Memo if there is something important to note for these scheduled appointments. This memo will not be visible to the client.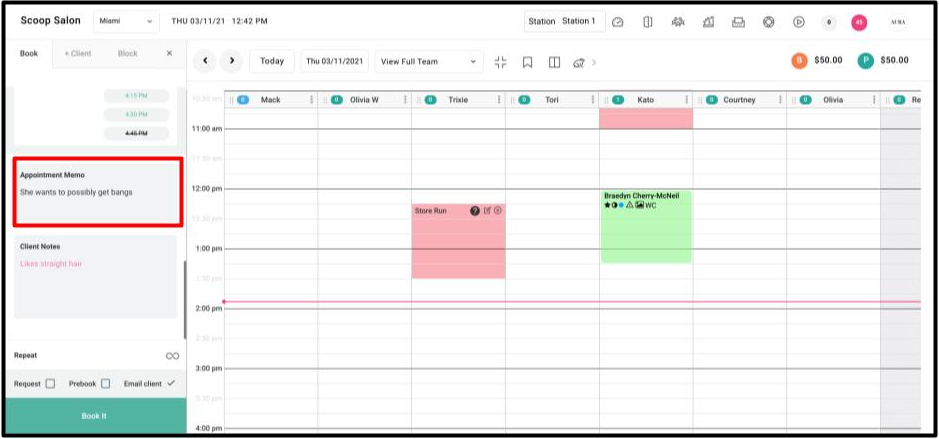 10. Add a Client Note if there is a note that will apply to not only this appointment, but for all future appointments or interactions with the client. This note is not visible to the client.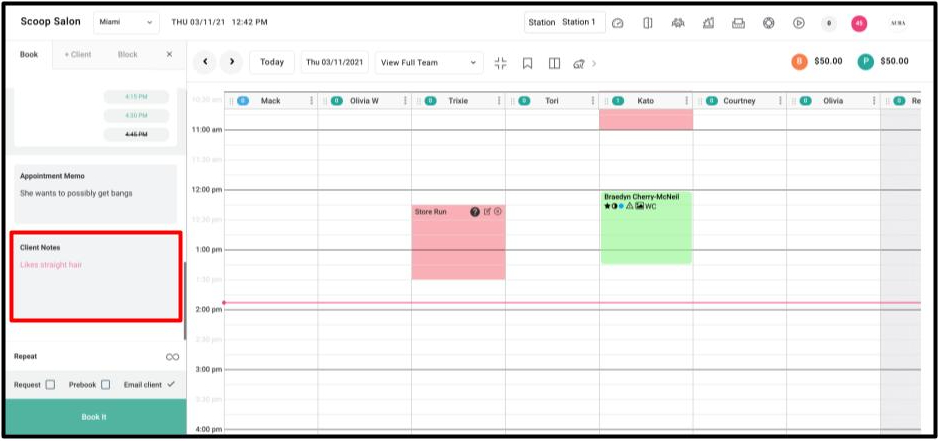 11. Click the Repeat icon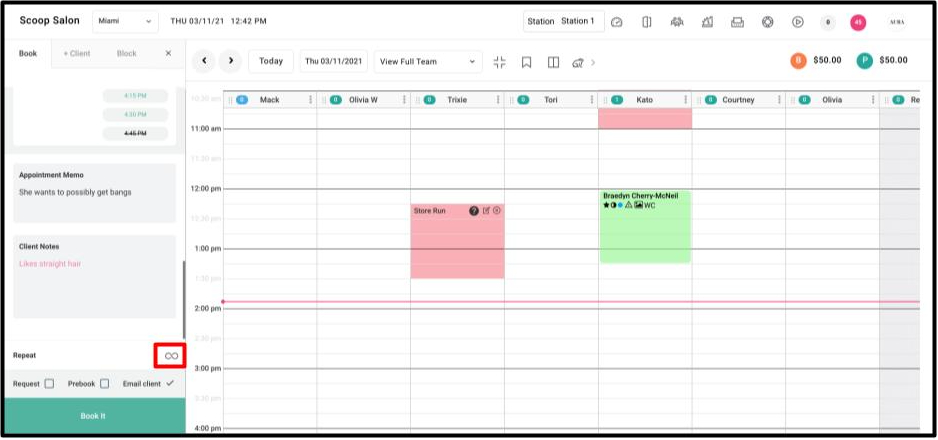 12. Confirm the client name and service and then select the frequency at which the appointments will be booked.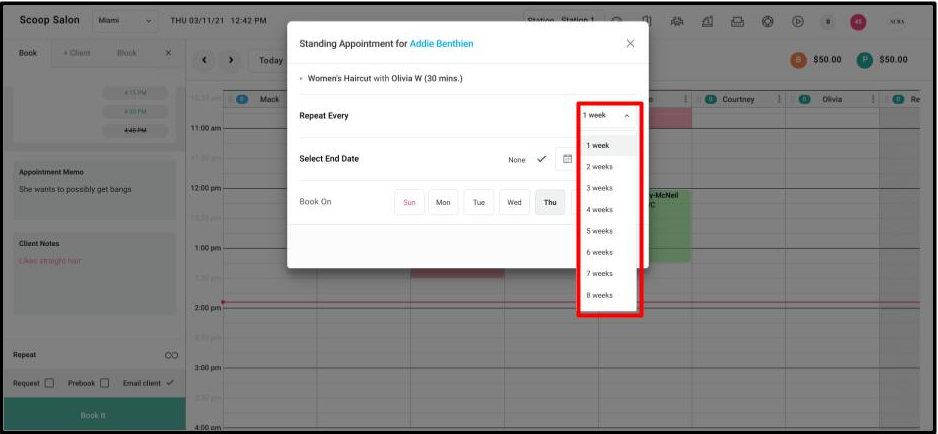 13. Select an end date if there is a day that the standing appointments will end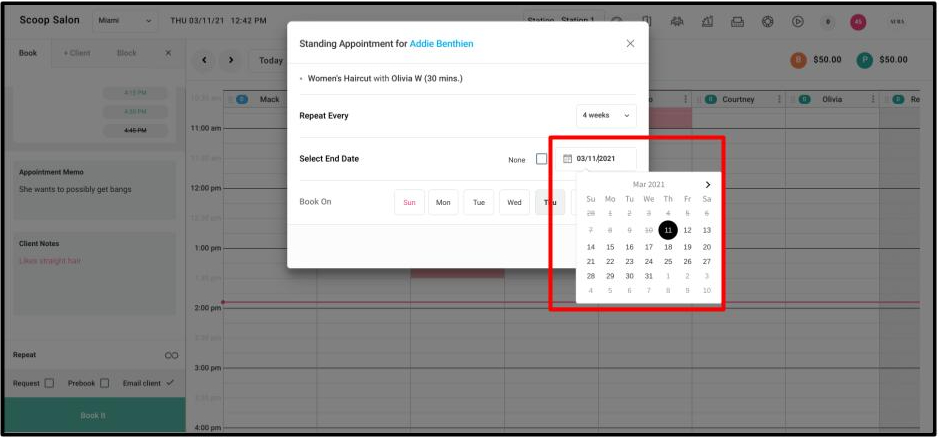 14. If there is no end date and the appointments will be ongoing then select None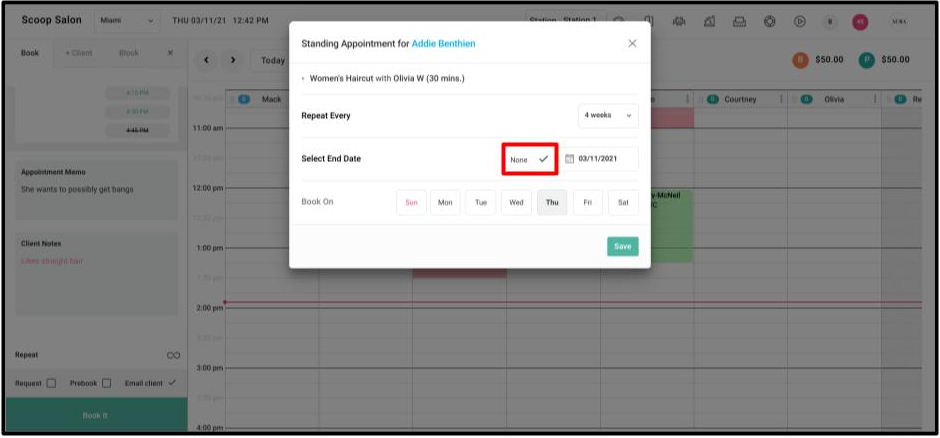 15. Select the day that the appointments will be booked on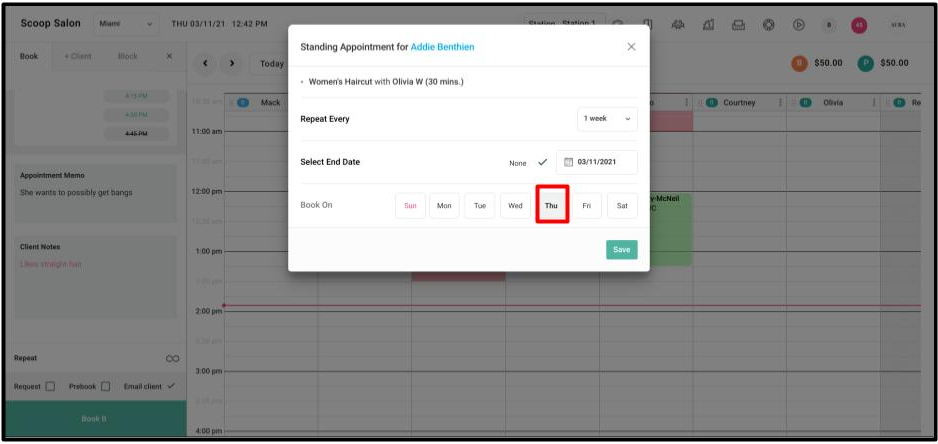 16. Select Save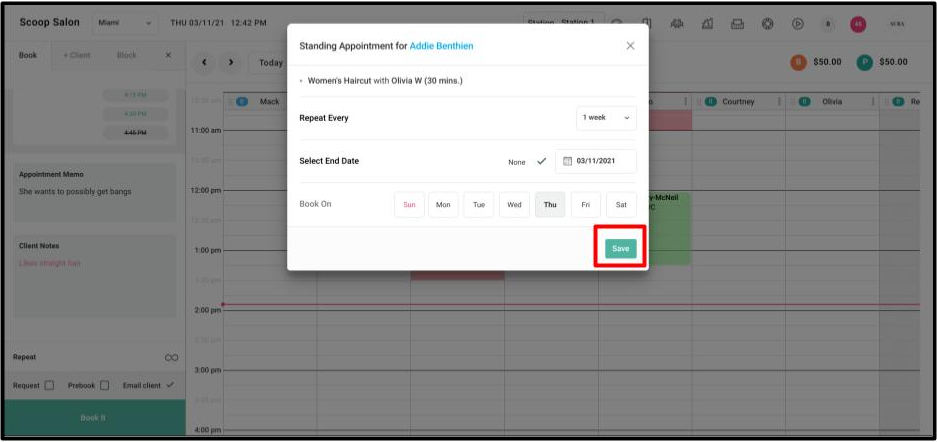 17. If there are any scheduling conflicts with the appointment dates chosen a warning will pop up showing all of the conflicting days. The appointment can still be booked with the conflicts and then edited to adjust the conflicts if necessary. Check the boxes and select Save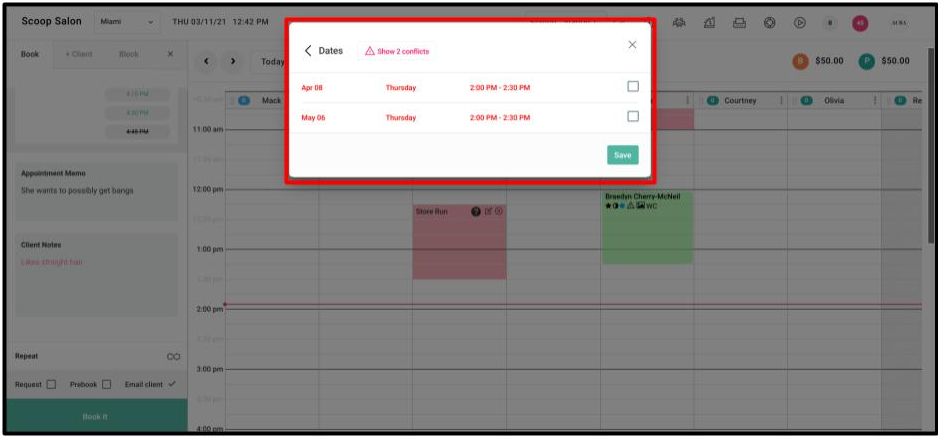 18. If there are no scheduling conflicts then select save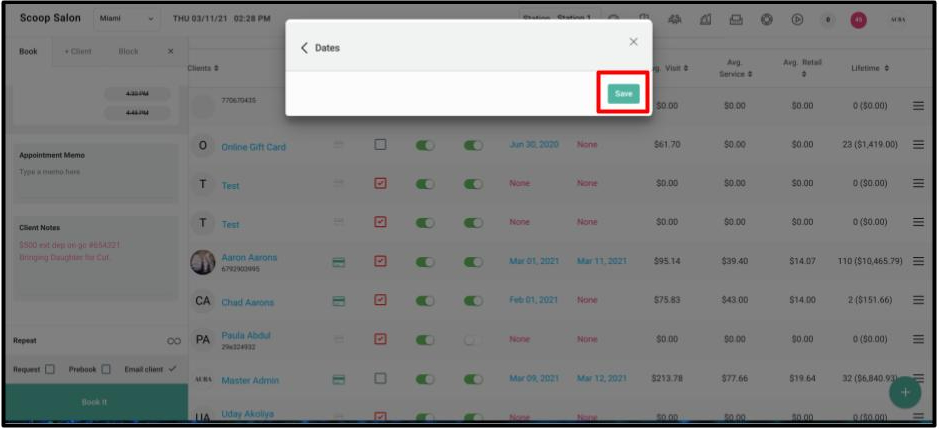 19. Select "Book It" to complete appointment booking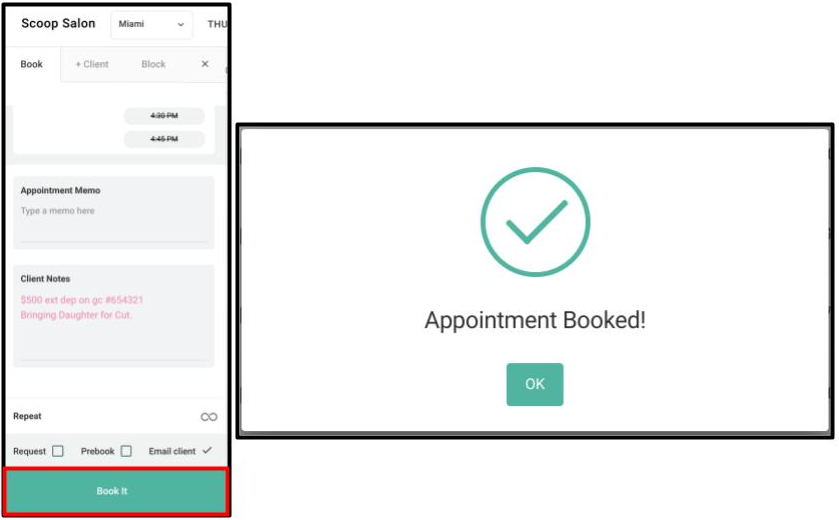 20. The appointment will appear on the appointment calendar